If you have a slow cooker and are time poor then this recipe, adapted from one by Nigella Lawson, is for you.
Nigella uses brown rice. I used pearl barley and I also added some toppings. We love pearl barley, which you can use as a substitute in most recipes which call for brown rice.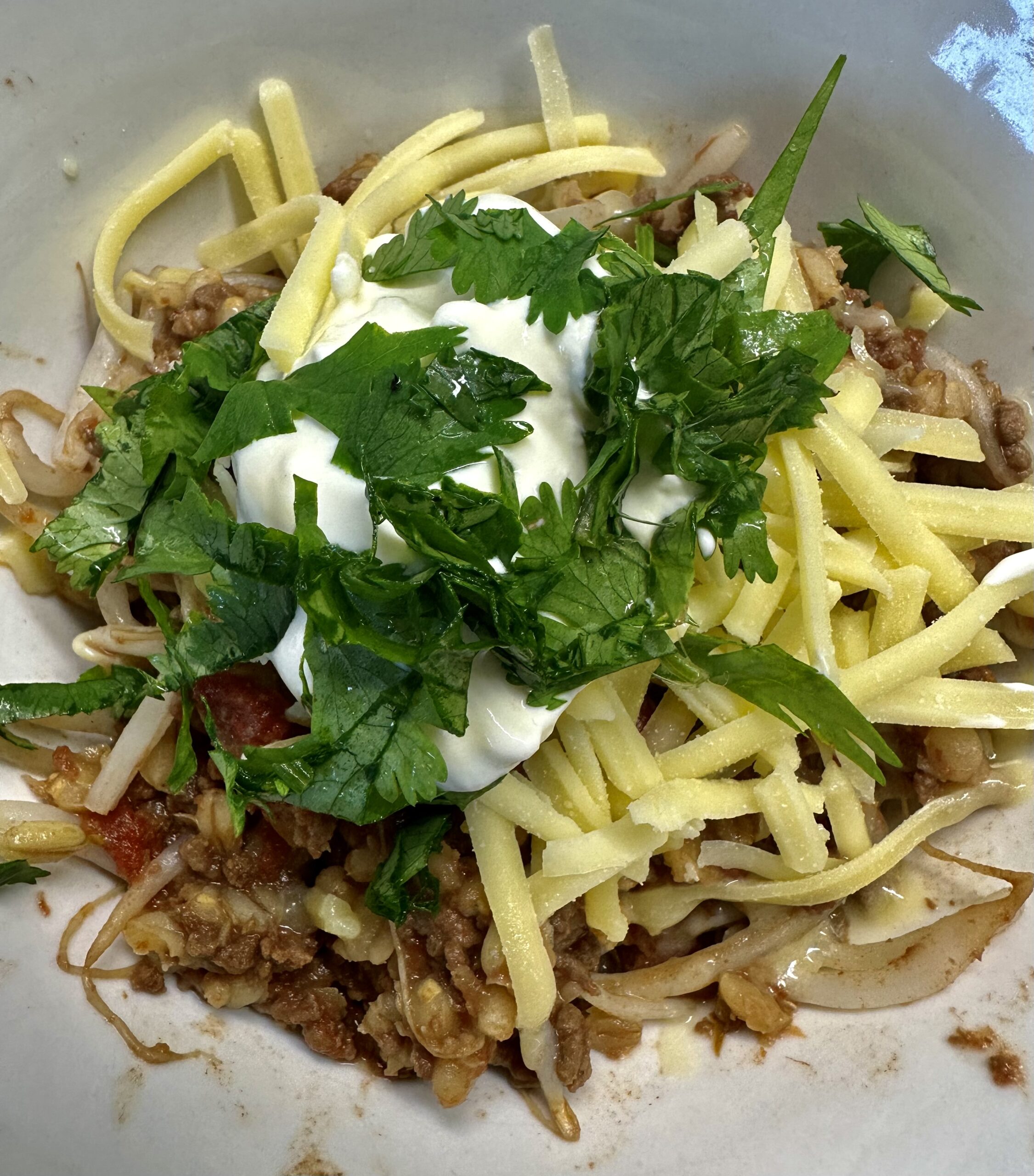 500g minced beef
1 can chopped tomatoes and 1 can water
1¼ cups pearl barley (or brown rice)
¼ cup Sriracha chilli sauce (or another chilli sauce/paste)
¼ cup soy sauce
1 packet 250g beansprouts
To serve: 
Sour Cream
Grated cheese (I used cheddar)
Chopped fresh coriander
Place minced beef, tomatoes, water, pearl barley or brown rice, chilli sauce and soy sauce in a slow cooker. Stir to combine, then cook on low for four hours, stirring a couple of times. When the pearl barley is tender it's ready. Place beansprouts in a bowl. Cover with boiling water, stand for one minute then mix into the meat mixture. Allow to heat through for 15 minutes.
Serve as it is or topped with sour cream, grated cheese and coriander. Can be served in wraps or taco shells or on top of corn chips.
Additions: if liked, add a drained can of corn or a couple of cups of frozen peas about half an hour before serving. I also added a splosh of dry sherry. Why not?