On the way to Europe in September we spent two nights in Bangkok. Just enough to break the journey and do a bit of shopping.
Recommended by an article in the QANTAS magazine, we had lunch at a trendy two-storey café called Sarnies, located in a former boat repair shop, a short walk from Taksin Pier and the Skytrain. They roast their own beans so the coffee is good. Delicious bistro food includes toasted sourdough with interesting toppings, called loaded toasts. A Messy Omelette, with slices of a spicy chorizo-type sausage, tiny strips of pickled onion, mint, dill and chilli oil, served on sourdough toast, was slightly undercooked, the way I like my omelettes. An individual coffee crème caramel topped with cocoa and thin strips of glacé orange was the perfect finish.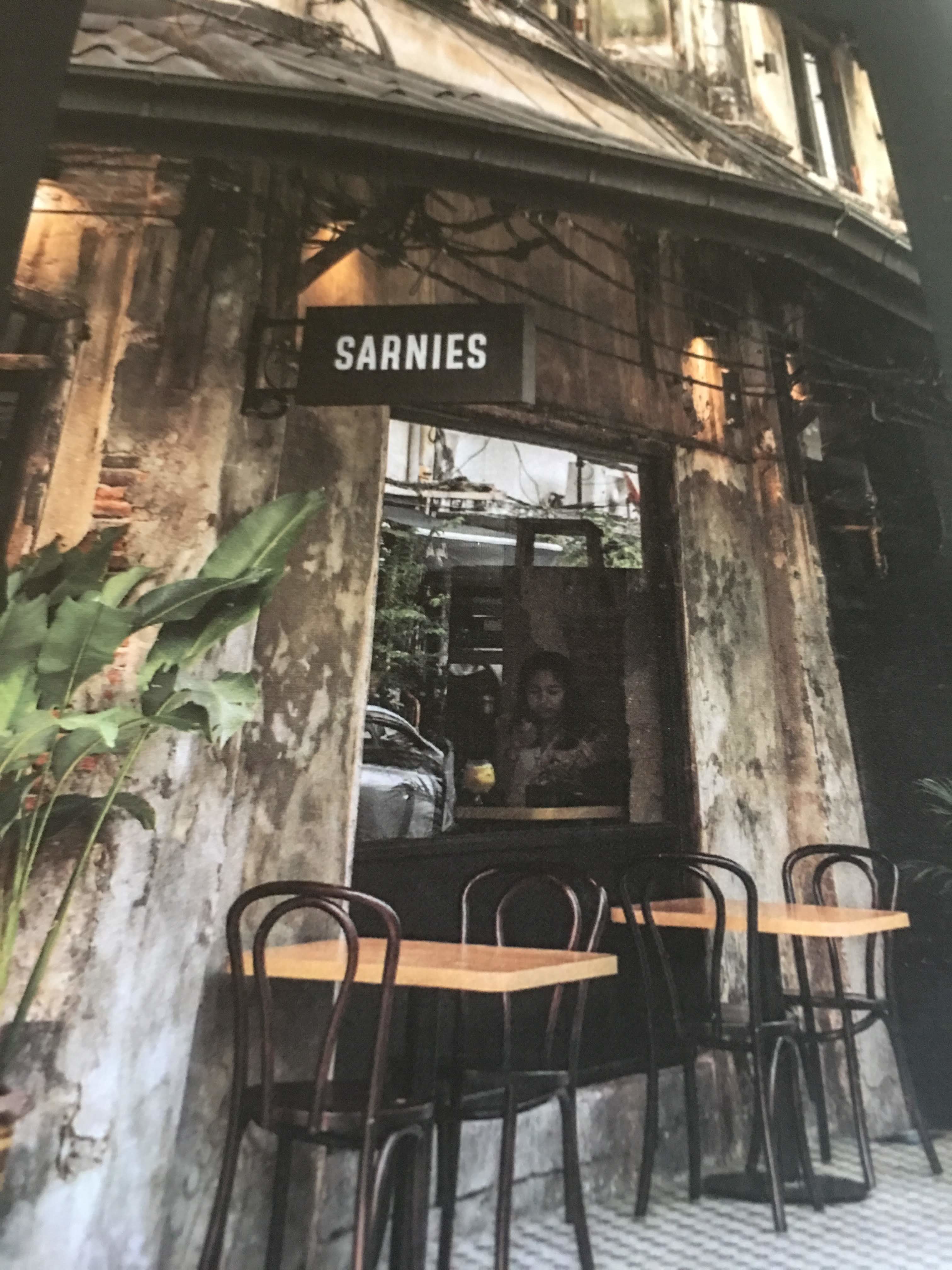 The two weeks we spent in the mountainous, green and beautiful north of Spain was the highlight of the trip. We flew into Bilbao and hired a car. When I was studying Spanish in the UK I went on several school exchanges to this area and have kept in touch with my pen pal and her family.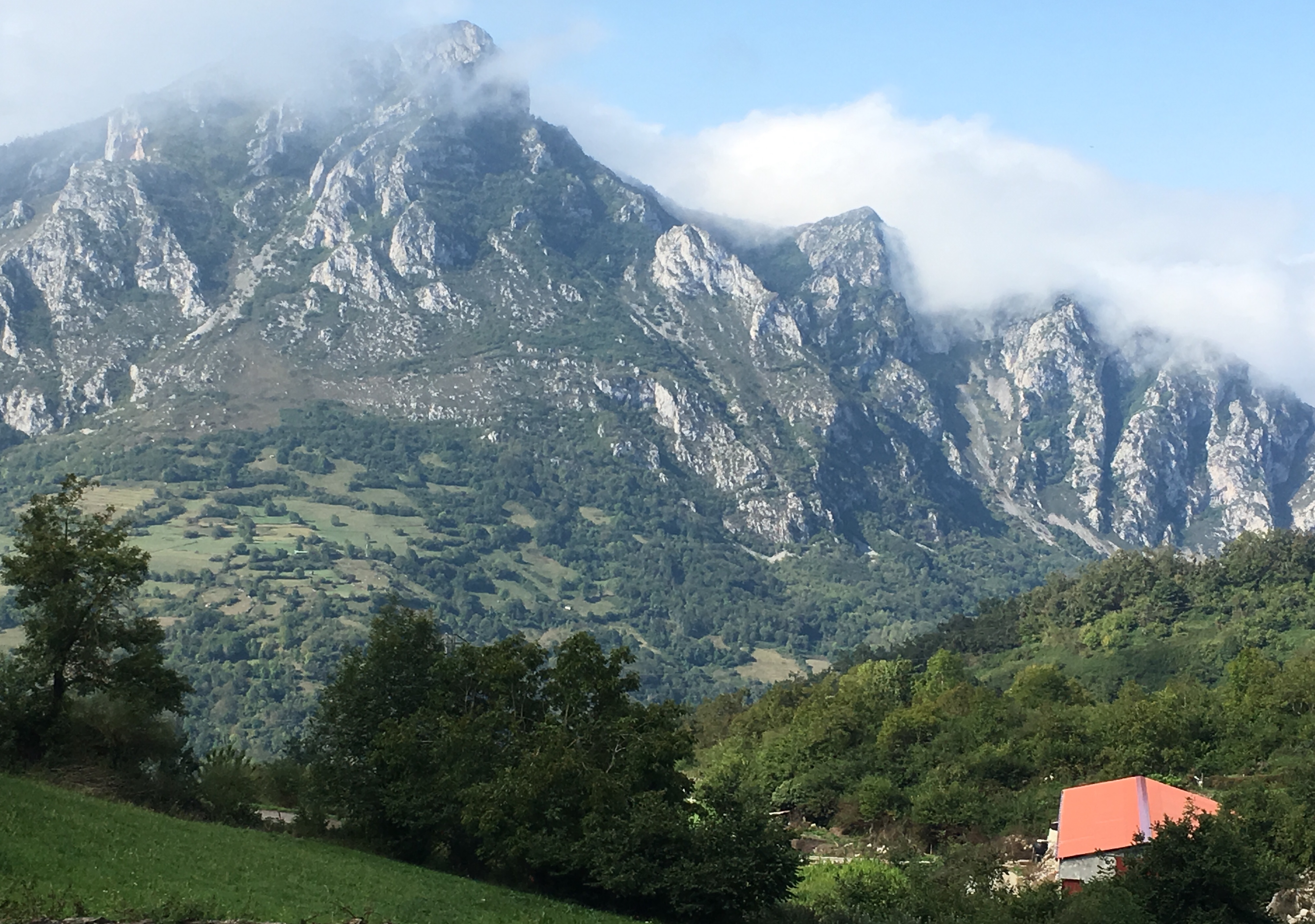 Most of the tourists we saw were Spanish, except when we visited the Guggenheim museum, which attracts visitors from all over the world. The infrastructure in Spain is impressive, everything is spotless, the people are friendly and the food and wine is cheap and of good quality. My Spanish pen pal is now in a wheelchair, but says there's virtually nothing she can't do as Spain is very well set up for disabled people.
Over the years the Spanish government has acquired 96 monasteries, abbeys and other historic buildings and turned them into hotels called Paradors. I have wanted to stay in a Parador since my poor student days when I was taken to one for a drink. While in Asturias we spent two nights at the Parador de Cangas de Onis. Prices are very reasonable for 4 star accommodation and they offer discounts for seniors on what they call Golden Days.
Oviedo, the capital of Asturias, has a beautifully-renovated old town (much more attractive than Bilbao) and by chance we arrived the day before the annual Fiesta de las Americas, which includes a colourful two hour street parade. It's around the 20th of September if you want to plan for next year.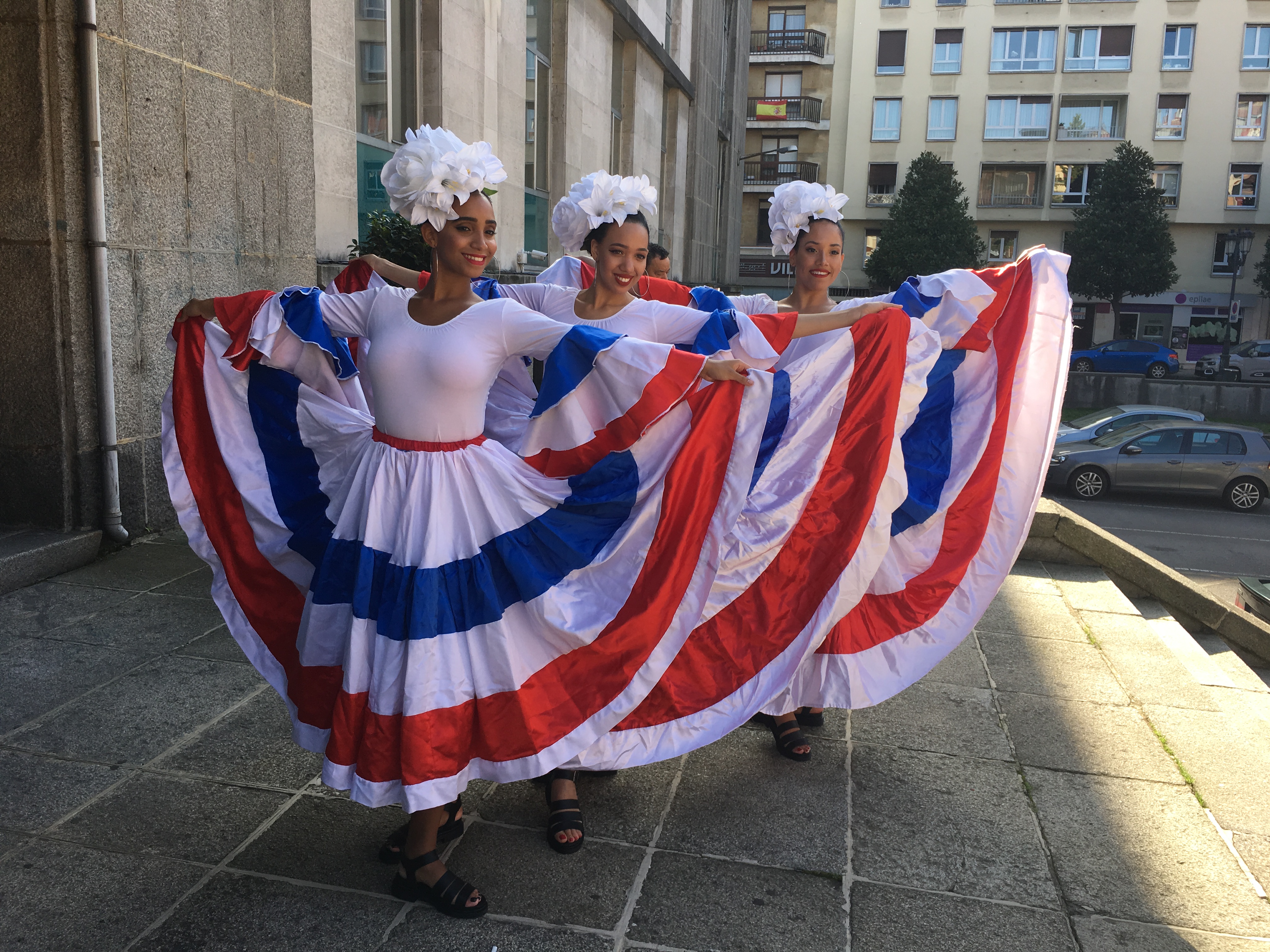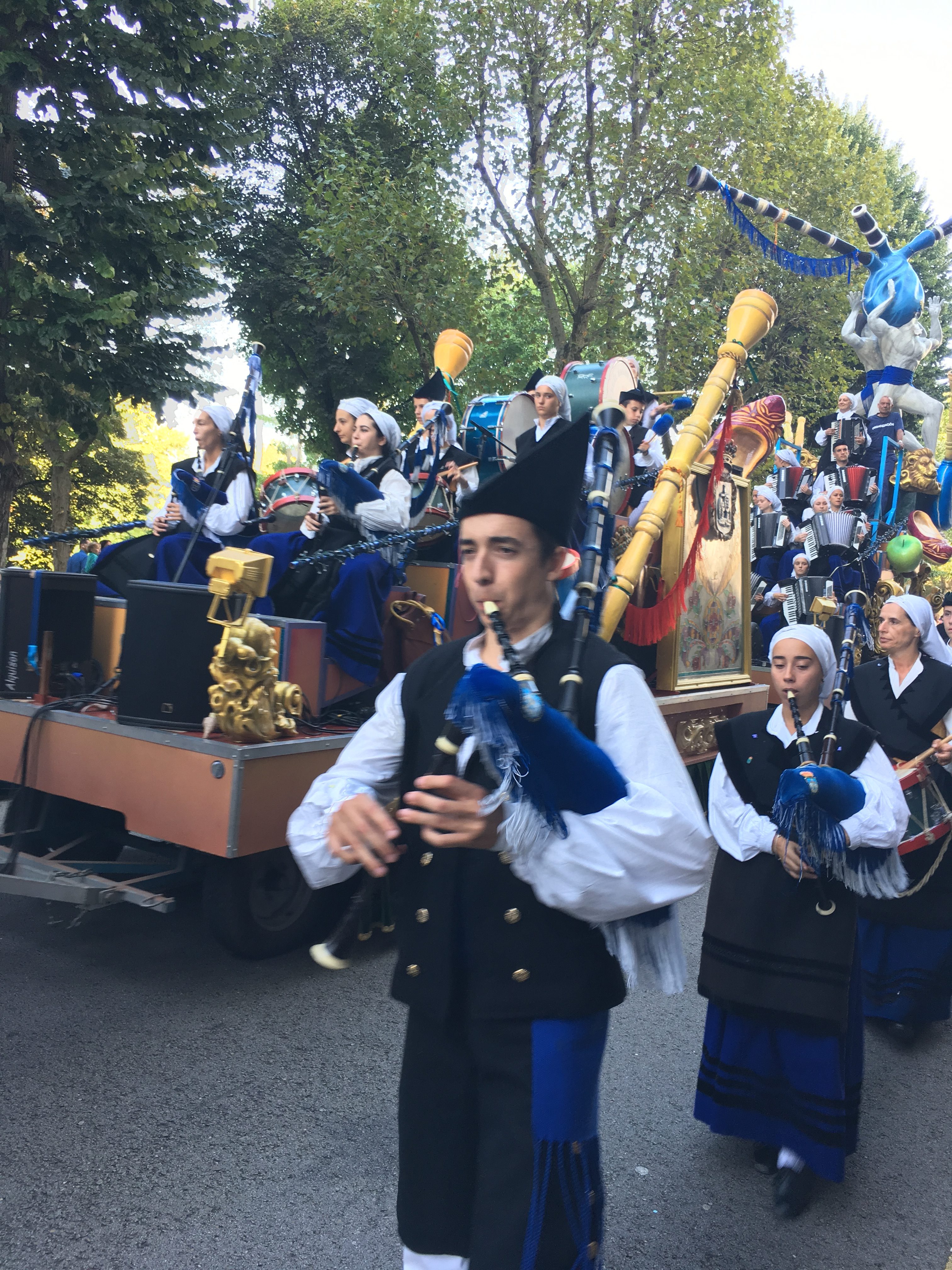 After enjoying an excellent meal at a small restaurant called Ca' Suso we decided it must be close to being awarded a Michelin star. The set menu with choices at 28 Euros including wine offers amazing value.
The northern coast of Spain is dotted with pretty fishing villages and we really liked Comillas and San Vicente de la Barquera, preferring to avoid the large coastal towns of Santander and San Sebastian. The tasting menu at El Retiro, in Pancar was a perfect place to stop for a leisurely Sunday lunch, but you need to book.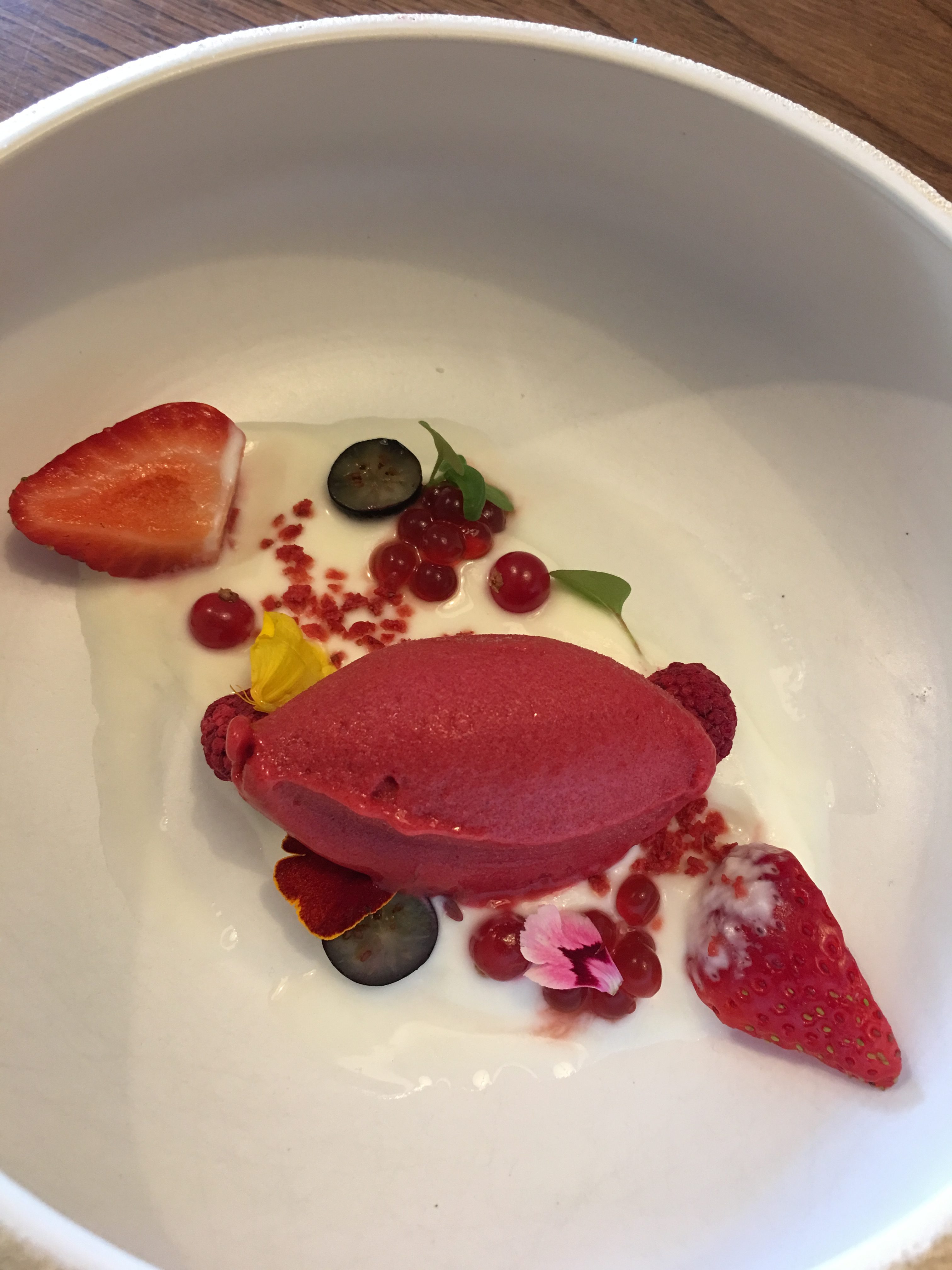 On the other side of Bilbao we drove south to Pamplona. Fortunately, running with the bulls takes place in July, so I didn't have to worry about Matthew testing his skills as a toreador. There are plenty of good tapas bars in this city and we visited a couple in Calle Estafeta. In the north of Spain tapas are called Pintxos (a Basque word, pronounced Pinchos) and sharing plates are called Raciones.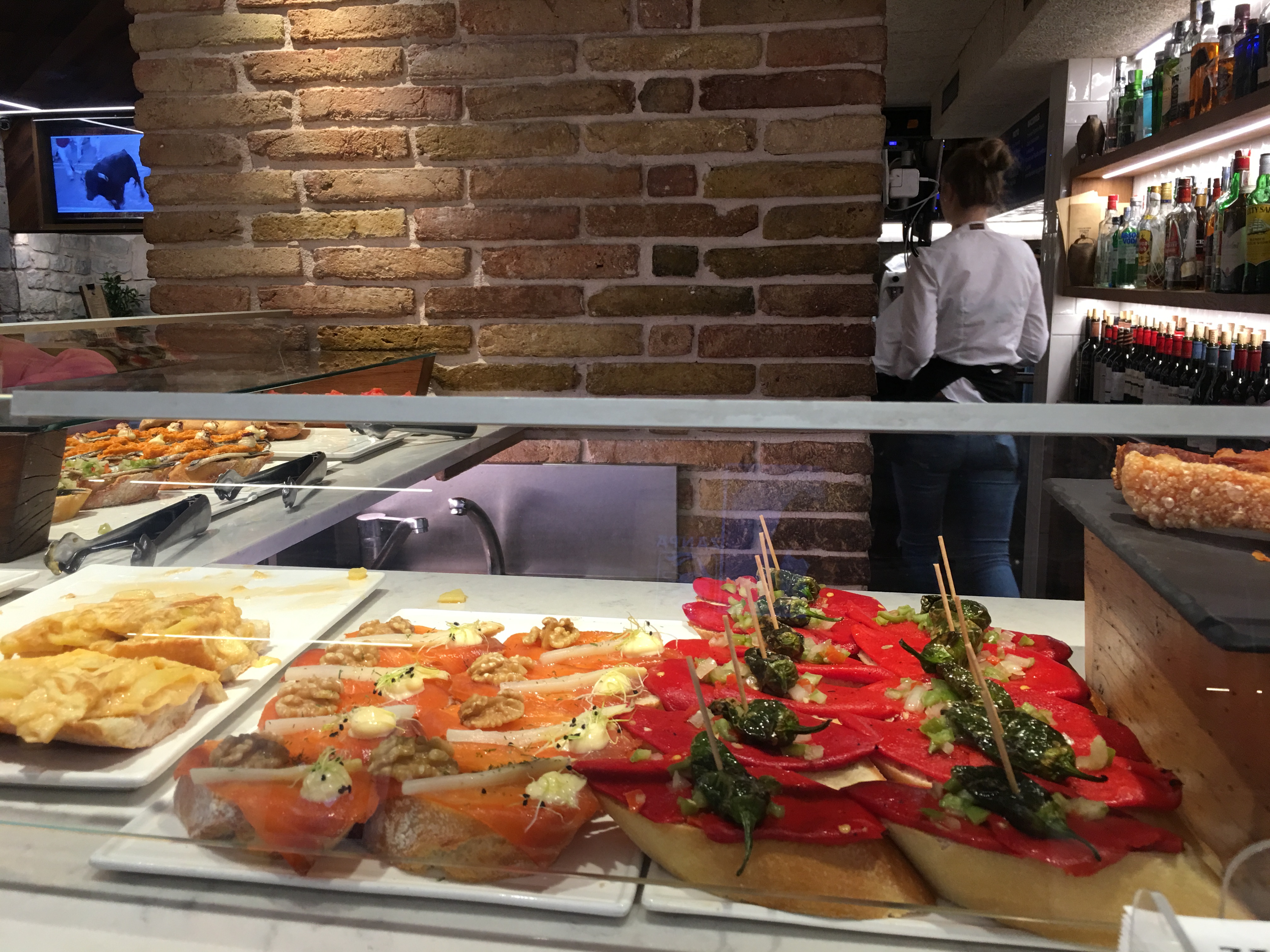 While staying for a couple of nights in an Airbnb in the picturesque old town of Lumbier, we went for a walk in the nearby gorge (Foz de Lumbier) and attended Vespers, sung in Latin each evening at 7pm at the nearby Leyre Monastery. It's free and there's no need to book.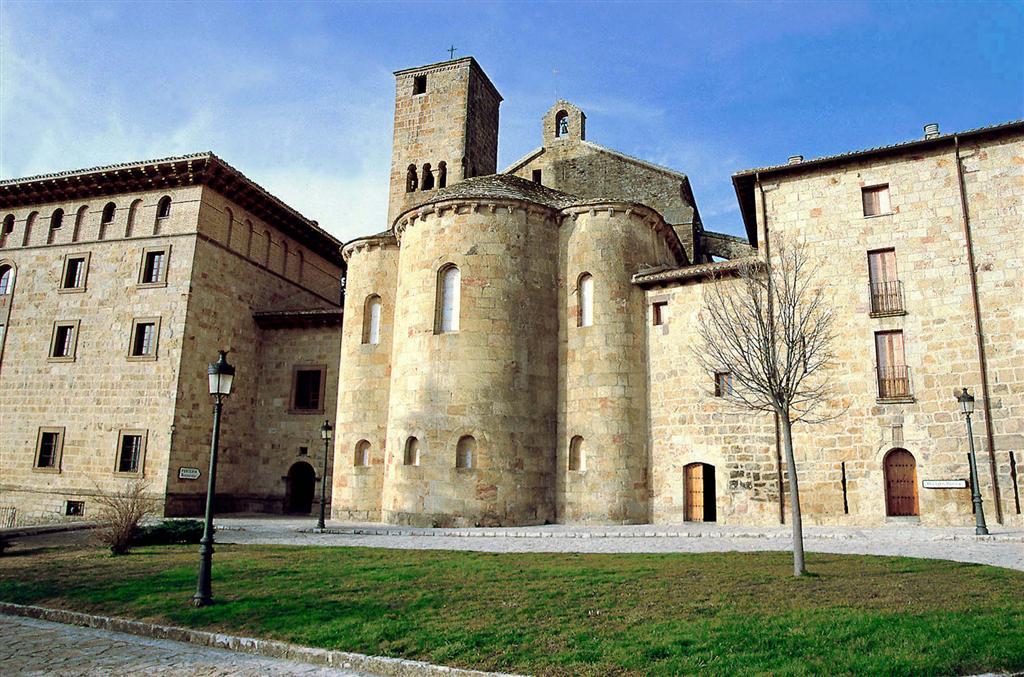 From there we headed to Santa Cruz de la Serós in Arragon where we stayed for two nights at the Mirador de los Pirineos, a small hotel owned by a delightful Brazilian nicknamed Brasi. It's closed from October to February when he heads off to work as a ski instructor. While staying in this quiet village we spent a day driving through the Hecho Valley and the adjoining Roncal Valley, which has some of the most spectacular scenery I have ever seen.
The leaves were just starting to turn and according to Brasi the autumn colours are at their best in the second half of October. There are lots of good walks in the gorge, although the cafés and hotels all close from November to Easter because of the snow. We had planned to have lunch at a restaurant in Hecho called Cantaré and were disappointed to find it's closed from Monday to Wednesday. Instead we went to El Montañes in Biescas where the set menu with choices is 22 Euros including wine. This was one of the more upmarket and memorable little gems we found. You can eat well in Spain for far less and we often did.
On our way home we spent 5 nights at a resort in Khao Lak. This was our umpteenth holiday in Thailand and our third visit to the Chong Fah Resort. We use Bangkok Airways to get from Bangkok to Phuket, then a driver takes us an hour and a quarter north to the resort. Khao Lak is the way Phuket was 20 years ago, before it became too touristy.
A few days of complete R and R means we get back to Australia feeling fantastic. Swimming, reading, walking, sleeping our brains out, daily massage and cocktails watching the sun go down. Perfect.
Sarnies
101-103 Soi 44, Charoen Krung Road, Bangkok
Tel: +662102 9407
Ca' Suso
13 Marques de Gastanaga, Oviedo, Asturias
Tel: +34 985 228 232
Parador de Cangas de Onis
Villanueva de Cangas, Asturias
Tel: +34 985 849 402
El Retiro
Pancar, Llanes, Asturias
Tel: +34 985 400 240
Cantaré
1 Calle Aire, Hecho, Aragon
Tel: +34 974 375 214
El Montañes
1 Calle Escudial, Biescas, Aragon
Tel: +34 974 485 216
Chong Fah Resort
54/1 Moo 5, Bang Niang Beach, Khao Lak
Tel: +66 76 486 858