This is an unusual variation on the usual coleslaw. It doesn't contain any mayonnaise and has a bit of zing with the addition of lots of ginger. The slaw will still taste good the following day.
Perfect to serve with cold ham and turkey over the holiday period.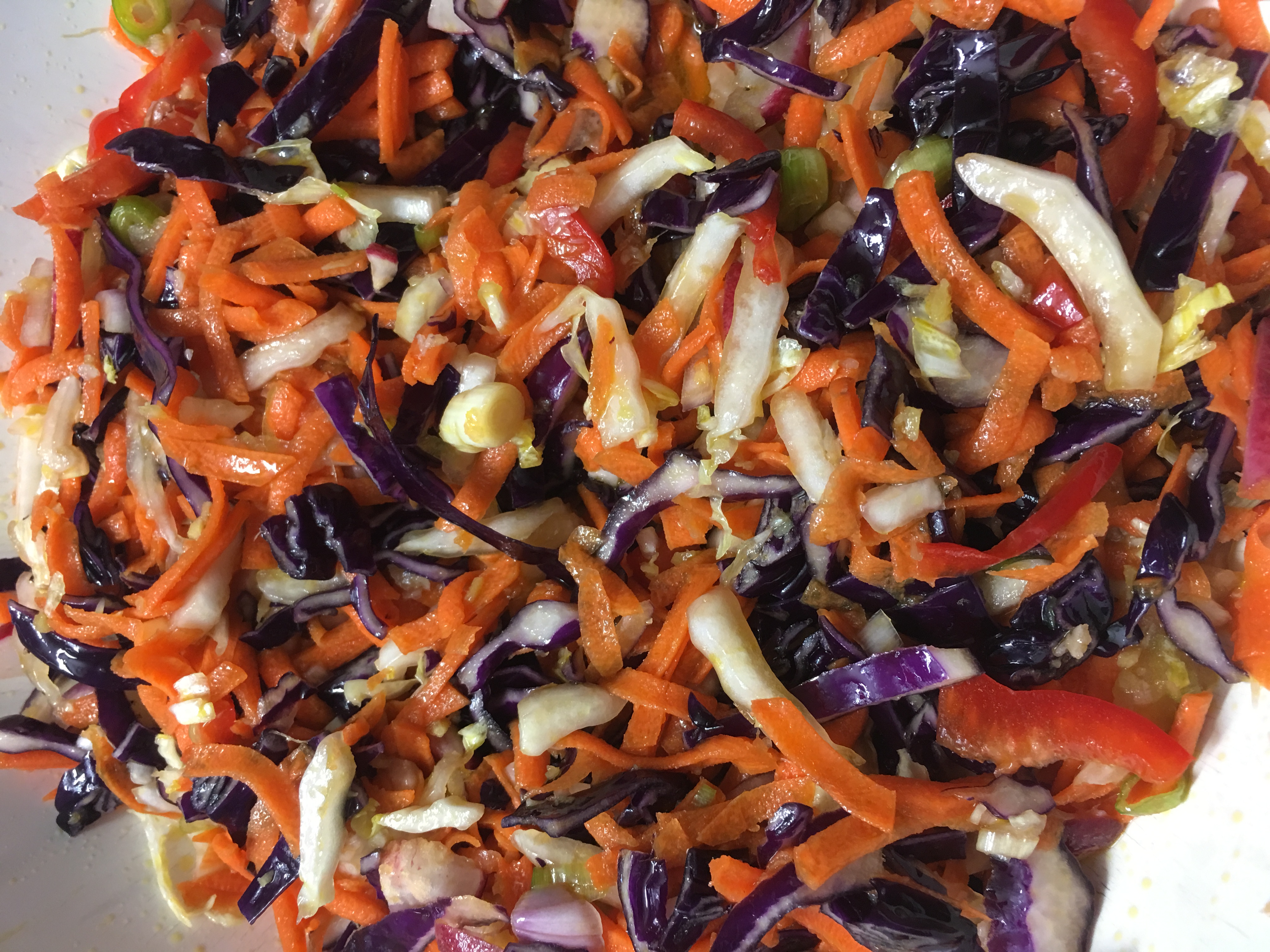 About 5 cups finely sliced white cabbage,
About 2 cups finely sliced red cabbage
About ½ cup finely chopped red onion or sliced spring onions
3 coarsely grated or shredded carrots
1 red pepper finely chopped
Dressing:
1 large clove garlic
1 tsp salt
1 Tbs grated or finely chopped ginger
1/3 cup rice wine vinegar or Mirin
½ cup olive oil
Juice of 1 lime
Freshly ground black pepper
Place all the shredded vegetables in a large bowl. Place all the dressing ingredients except for the lime juice in a saucepan. Bring to the boil then simmer 2 mins. Mix into the vegetables, refrigerate for 30 minutes or up to an hour. Add the lime juice and pepper just before serving.
Serves 4-6