Shredded slow-cooked beef makes a great filling for wraps or to serve with rice, potatoes baked in their jackets or roti.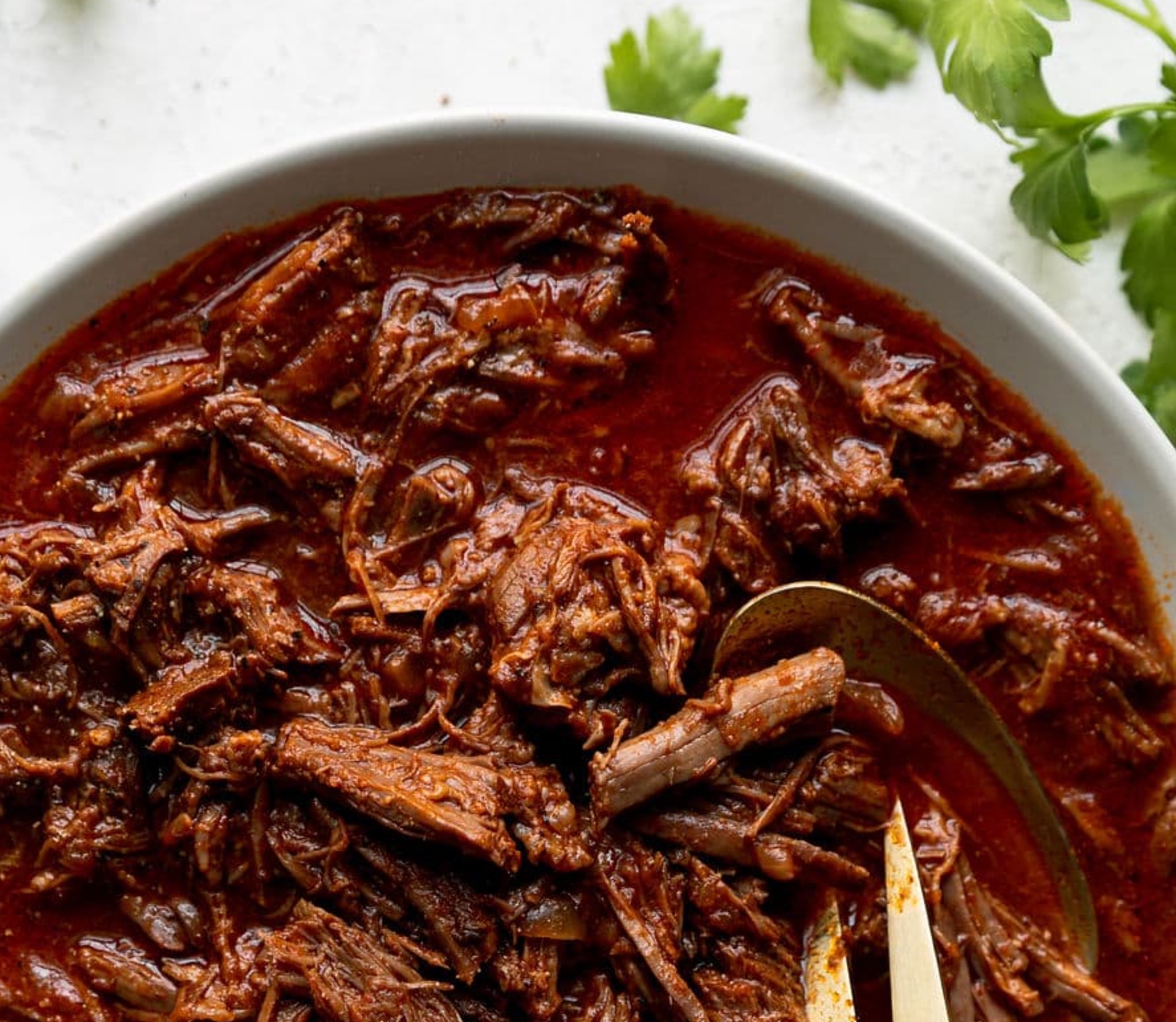 1.5 to 2kg beef brisket
2 Tbs honey
2 Tbs tomato ketchup
1 Tbs tomato paste
2 Tbs brown sugar
1 Tbs Sriracha chilli sauce (optional)
2 Tbs vinegar or lemon juice
3 tsp hot English mustard
Place meat, trimmed of any excess fat, in a slow cooker. Mix remaining ingredients and pour over the meat. Cook on Low for 10 to 12 hours, turning from time to time. The beef is ready when it's so tender it's falling apart. Use two forks to shred the meat.
Serve as a filling for wraps or taco shells. Side dishes of grated cheddar, sour cream, shredded lettuce, avocado or guacamole and onion and tomato salad go well.
Serves a crowd