Try this slightly different coleslaw mix for a change. It's healthy and goes well with meat, chicken or fish. The quantities are easily halved.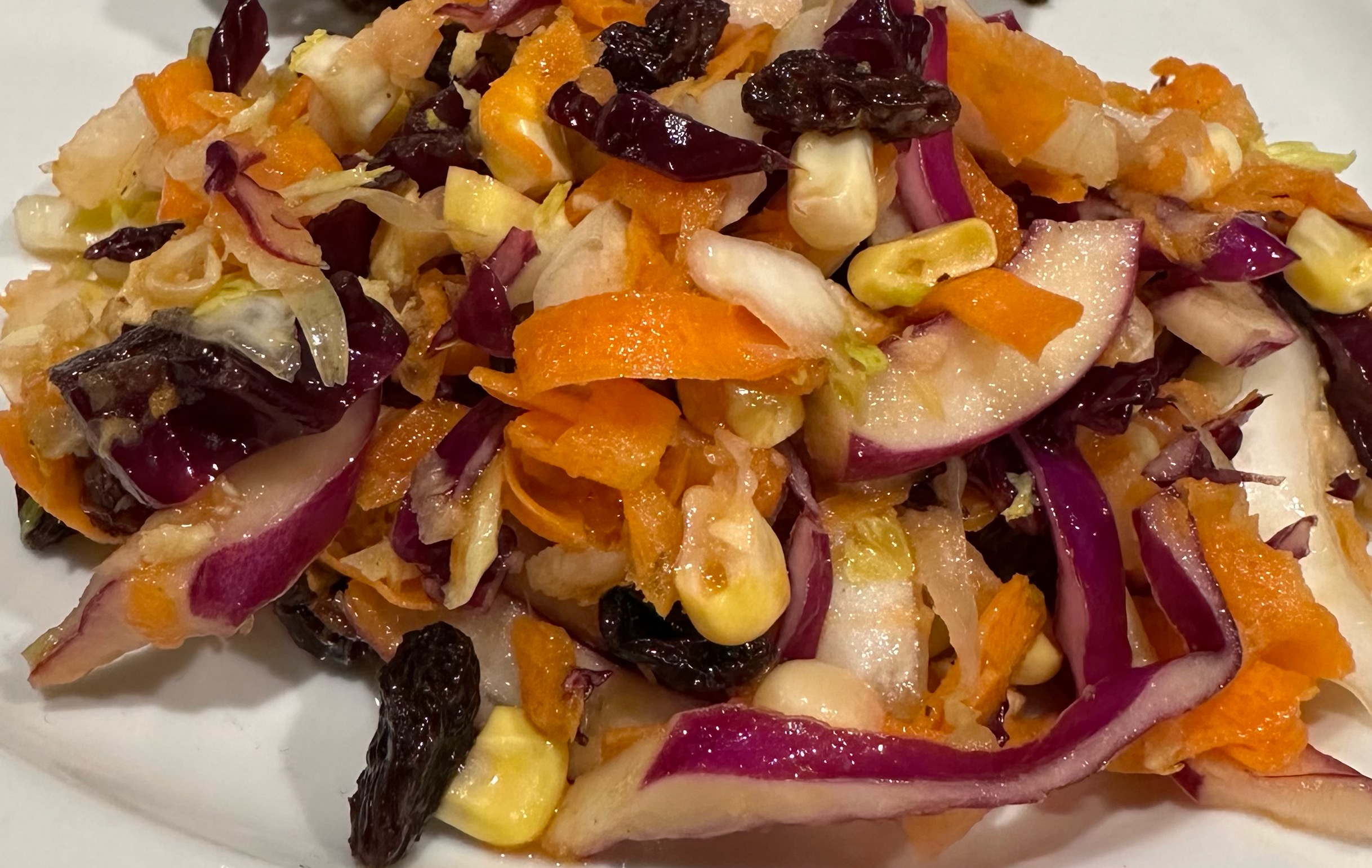 4 cups shredded red cabbage
4 cups shredded white cabbage
2 carrots, coarsely grated
2 stalks celery, thinly sliced
2 cobs corn, kernels removed
2 spring onions, thinly sliced (optional)
½ cup raisins or sultanas
1-2 Tbs grated fresh ginger
1 Tbs honey
1-2 Tbs lemon juice
2 Tbs olive oil
Salt and freshly ground black pepper, to taste
Mix all ingredients together. Any leftovers will keep, refrigerated for a day or so.
Variations: add some small broccoli or cauliflower florets, pine nuts or cashew nuts. If you don't like things too sweet, leave out the raisins and use less honey.