Asparagus goes very well with smoked fish and with eggs. This recipe uses both and ties all the ingredients together with a delicious herby hollandaise sauce, which takes no time at all to make.
It's best to be cautious on timing the first time you make the sauce. Microwave ovens vary and it may only need 10 or 12 seconds on High in yours.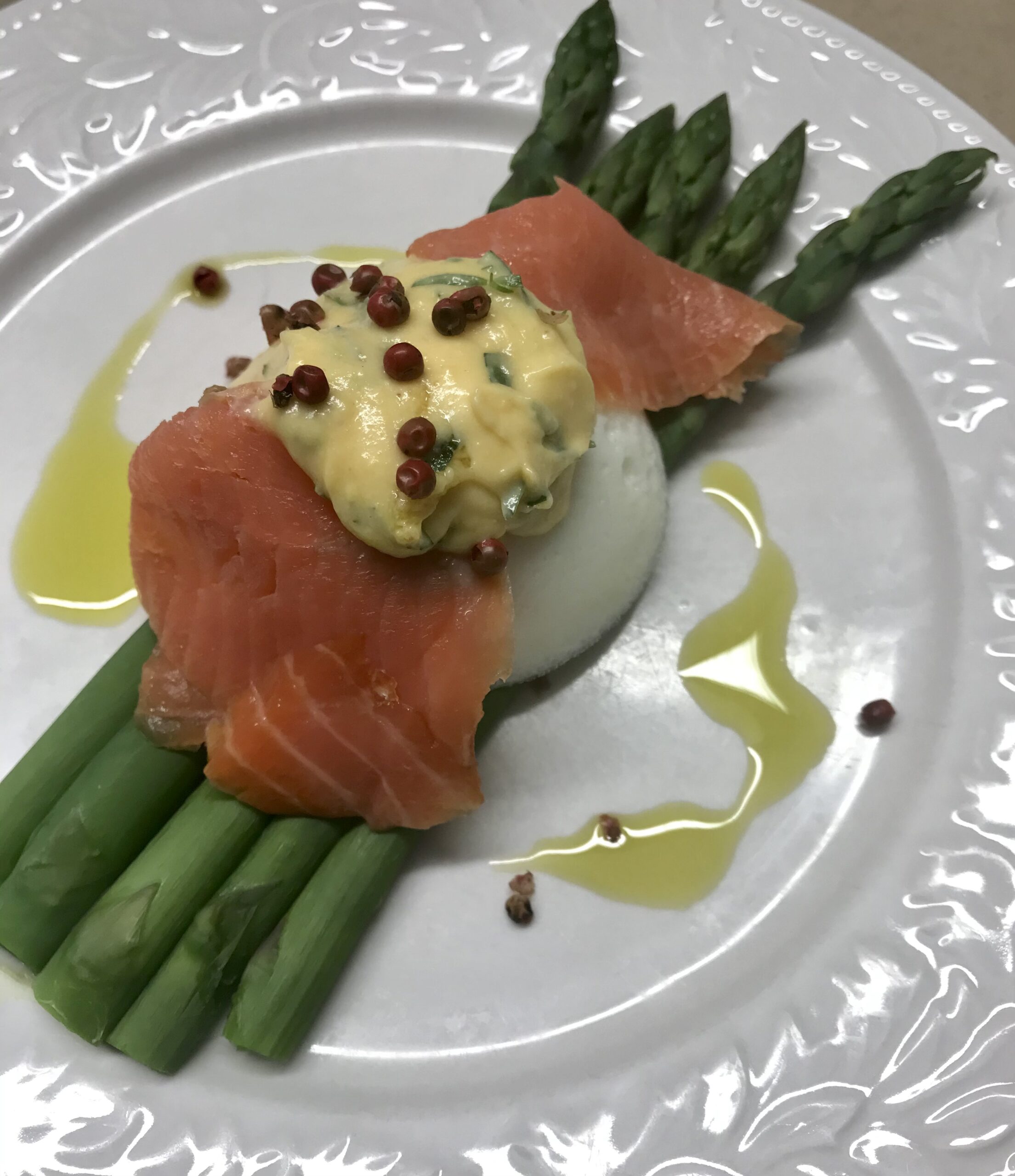 10-12 spears asparagus
4 slices smoked salmon
2 large eggs
Quick Hollandaise Sauce:
2 egg yolks
3-4 tsp lemon juice
pinch of salt and cayenne pepper
60g butter, melted
1 Tbs chopped fresh tarragon (optional)
To garnish:
Pink peppercorns (optional)
Extra virgin olive oil
Trim and wash asparagus and place in a frying pan. Add cold water to cover, then turn on the heat, bring to the boil and cook for 3 minutes or until al dente. Drain on paper towels then arrange on two heated serving plates. Meanwhile poach the eggs and make the sauce.
Arrange a poached egg and two slices of smoked salmon on each serving of asparagus. Garnish with the sauce, a few pink peppercorns, if using and a drizzle of olive oil.
Quick Hollandaise Sauce: place egg yolks, lemon juice, salt and pepper in a heatproof bowl and whisk with a balloon whisk to combine. Whisk in the hot melted butter, then zap in the microwave for 14-15 seconds on High (no more or the egg yolks will scramble). Whisk vigorously to combine, add the tarragon and serve.
Serves 2