This healthy dip or shared plate is delicious and easy to make. Even the grandkids loved it.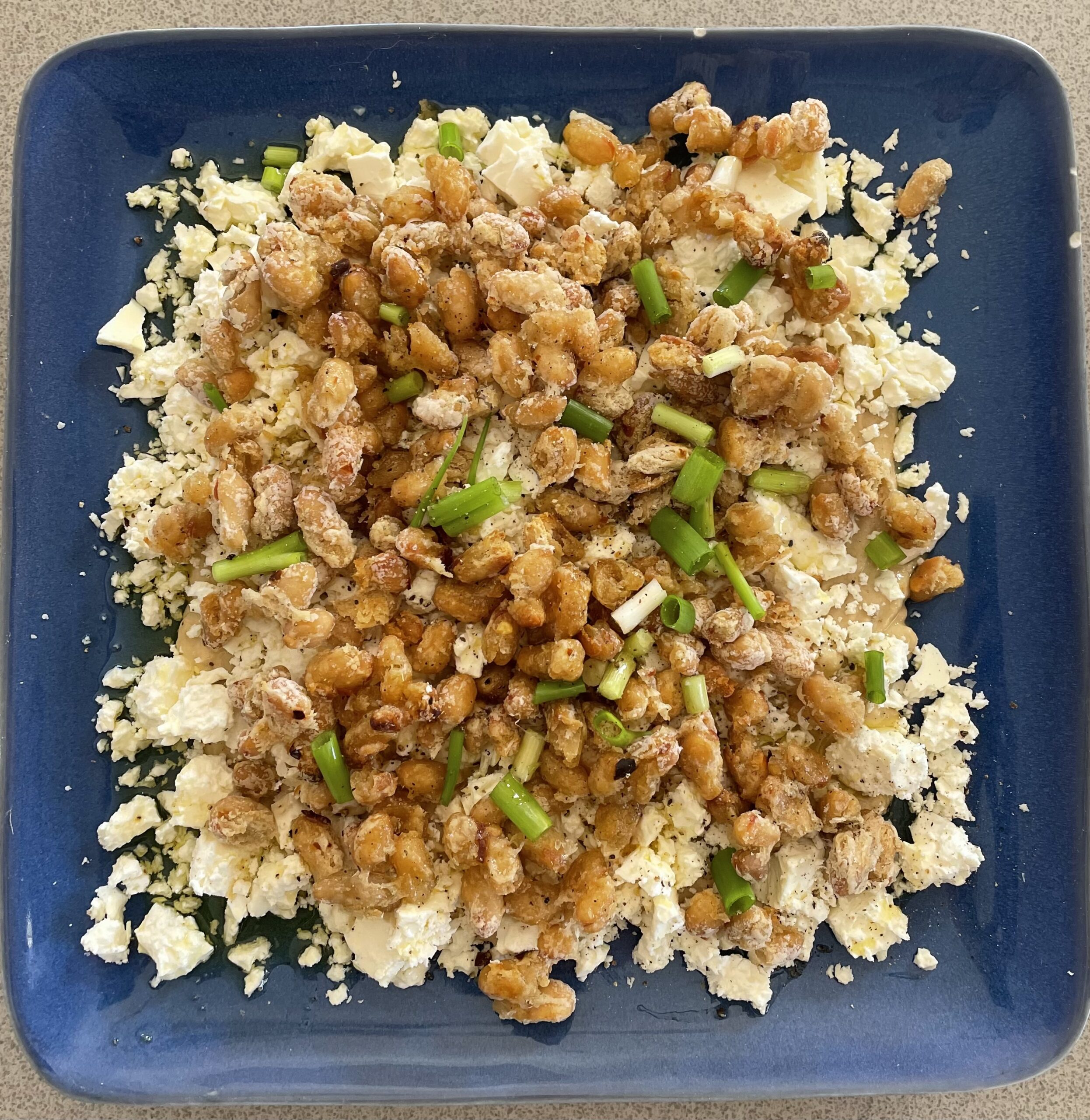 1 can white cannelini beans, drained thoroughly
1 good pinch chilli flakes
1 Tbs cornflour
Salt and pepper to taste
1 tsp dried rosemary or another herb (optional(
1 tsp garlic powder
1 Tbs olive oil
1- 2 cups humus (bought or home made)
100g feta cheese, crumbled
Chopped fresh herbs to garnish or spring onion slivers
Extra virgin olive oil
Preheat ovento 200C. Mix beans with chilli flakes, corflour, salt, pepper, rosemary, garlic powder and olive oil. Line a shallow baking sheet with baking paper. Spread the beans over the paper in one layer. Bake for 20-30 mins or until golden and crunchy. Move them around a bit halfway through cooking.
Meanwhile spread humus over serving plate. Sprinkle feta over the top, then, the crunchy beans and a few fresh herbs. Drizzle with olive oil. Serve with nice bread.
Serves 4-6 as a shared plate