Hummus is available in every supermarket, but when I first learnt to make it, while we were living in Israel in the late 1970s, that wasn't the case.
This recipe is quick and easy and, like anything homemade, much cheaper than the bought variety. With tahini and canned chickpeas in the pantry you can whip up a batch any time, as the other ingredients such as lemon juice, garlic and olive oil are part of most people's everyday supplies. I've been using canned chickpeas for quite some time. They're so convenient but, if preferred, by all means soak and cook some dried ones.
While hummus makes a delicious dip to serve with drinks, it's also good as a spread in sandwiches, instead of butter, or as a component in several of the recipes on this blog, such as Roasted Veggies with Hummus or Baked Eggplant with Hummus Lentils and Pine Nuts.
Hummus keeps in the fridge for up to a week, but if preferred why not make half the recipe first time.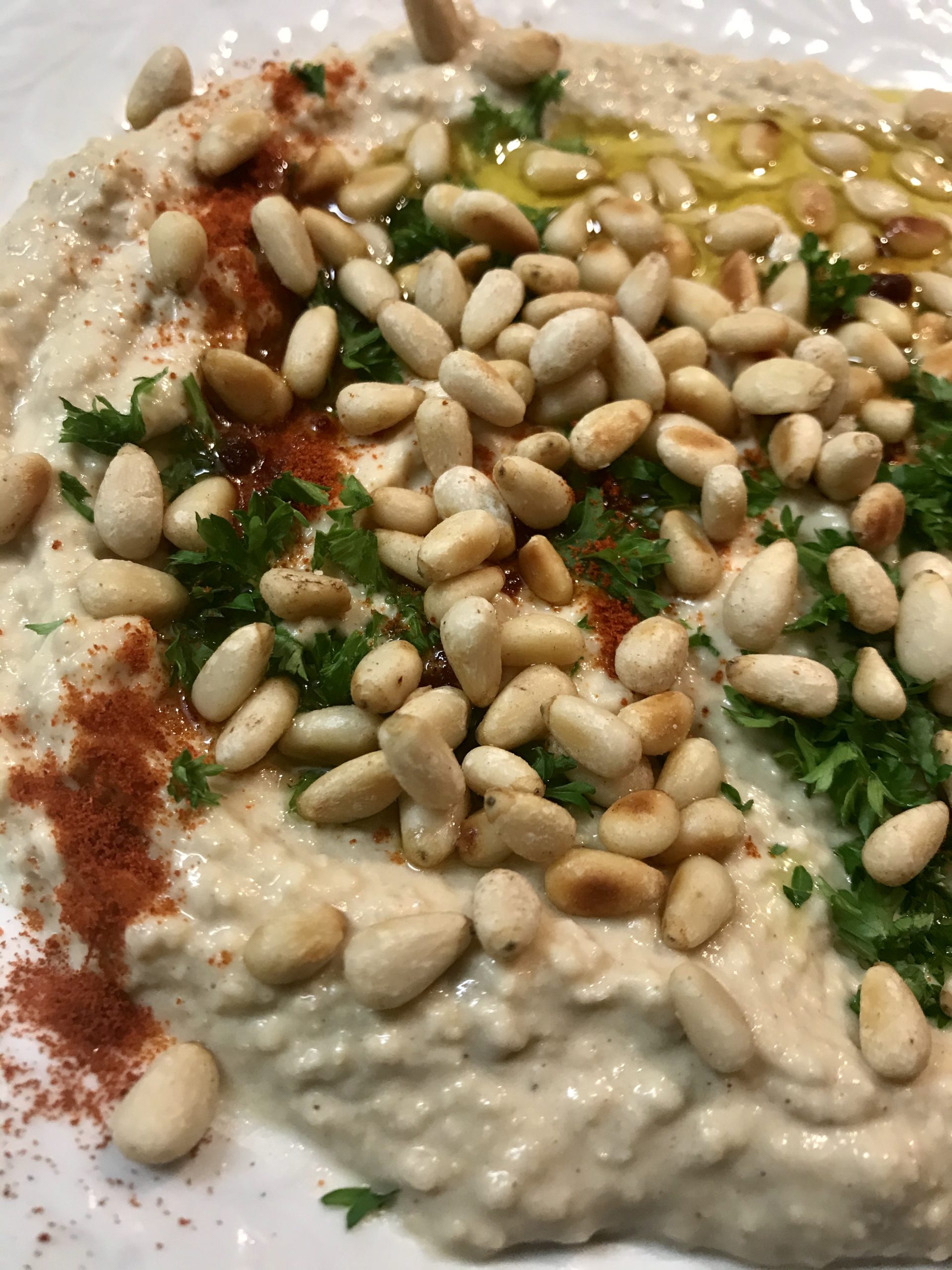 2 cans chickpeas, drained
1 tsp salt
4 cloves garlic, crushed
2/3 cup tahini paste, stirred
¼ cup lemon juice
¼ cup olive oil
Garnish: (optional)
Chopped parsley
Toasted pine nuts
Extra virgin olive oil
Paprika
Place chickpeas in food processor with remaining ingredients. Process, adding enough water to give the consistency of a dip. Keep in the fridge, covered, until needed.
To serve, add a little water if Hummus has become too stiff, then spread in a swirl onto a shallow dish and decorate with chopped parsley, toasted pine nuts, paprika and a drizzle of olive oil. The garnish is optional, but it looks and tastes great. Serve at room temperature with pita bread, crackers or raw vegetables such as carrots, cucumber and cauliflower.
Makes about 3 cups