Hummus goes well with grilled or roasted meats, especially lamb. This quick and easy recipe for a mid-week dinner for two was inspired by British food writer Simon Hopkinson. It's perfect for busy couples and is easy to double or triple for bigger families.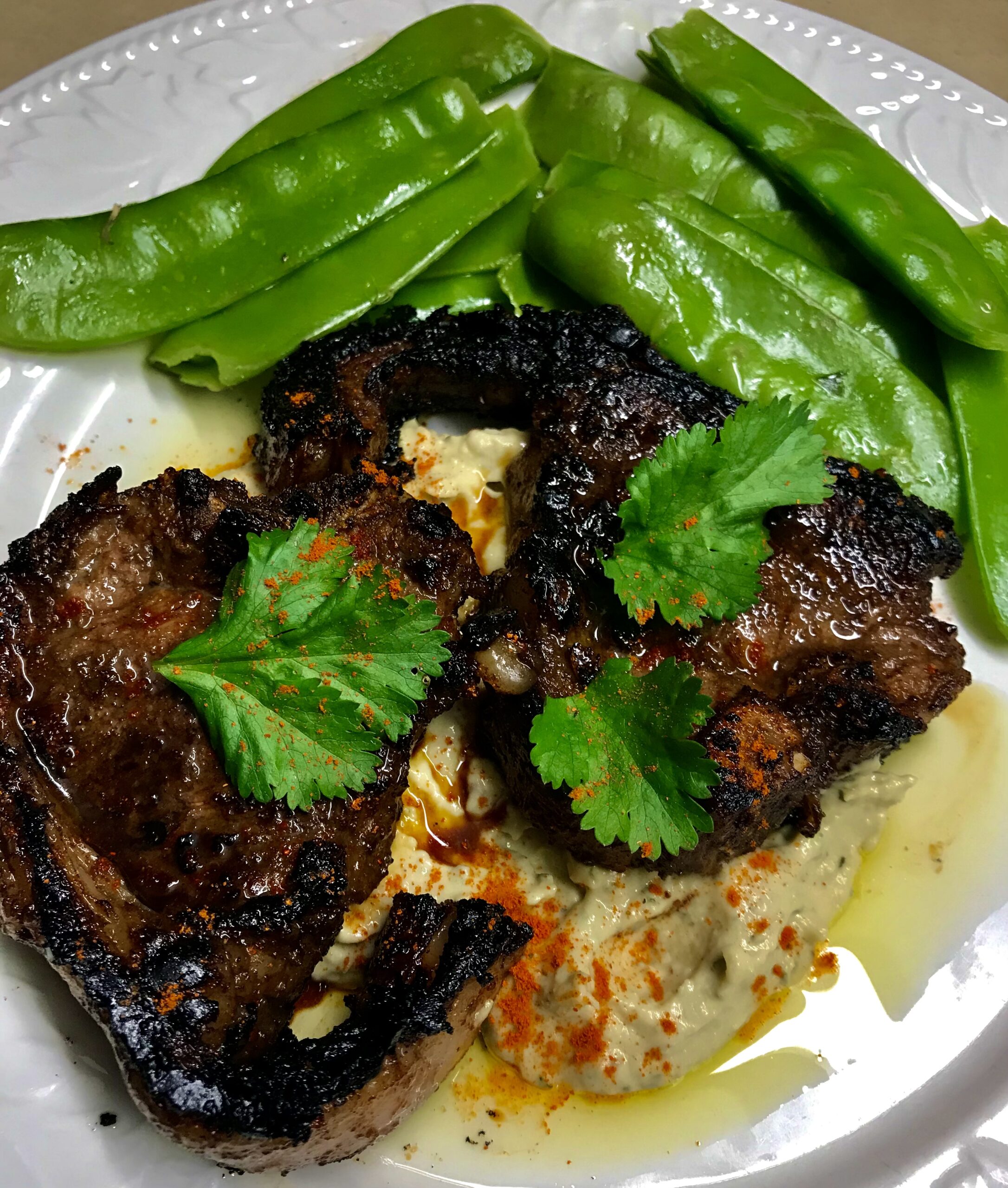 4 lamb cutlets or chops
Marinade:
2 tsp olive oil
2 tsp lemon juice
2 tsp balsamic vinegar
½ tsp ground cumin
¼ tsp ground ginger
¼ tsp dried chilli powder or flakes
1 small clove garlic, crushed
Salt and freshly ground black pepper, to taste
To serve:
1 cup hummus (bought or home-made)
A few fresh coriander leaves
Extra virgin olive oil
A pinch of Cayenne Pepper
Steamed green vegetable (snow peas, broccolini, green beans)
Mix marinade, add the chops and turn to coat well. Leave for an hour at room temperature, or overnight in the fridge, turning them from time to time. Grill or barbecue the chops, or cook them on a lightly oiled griddle pan for 3-4 minutes each side, or until charred on the outside, but still pink in the middle.
Spread some hummus on two warm serving plates. Arrange the chops on top, two each. Drizzle a little oil around each serving and garnish with coriander leaves and a pinch of cayenne. Serve with a steamed green vegetable such as snow peas, broccolini or green beans.
Serves 2