This recipe is so easy, I have never bothered to include it in this blog.
I'm going to do so today, for two reasons. Firstly it's a favourite in our house, so I make it at least once a fortnight and sometimes once a week. Secondly, if I serve it to guests they invariably ask for the recipe.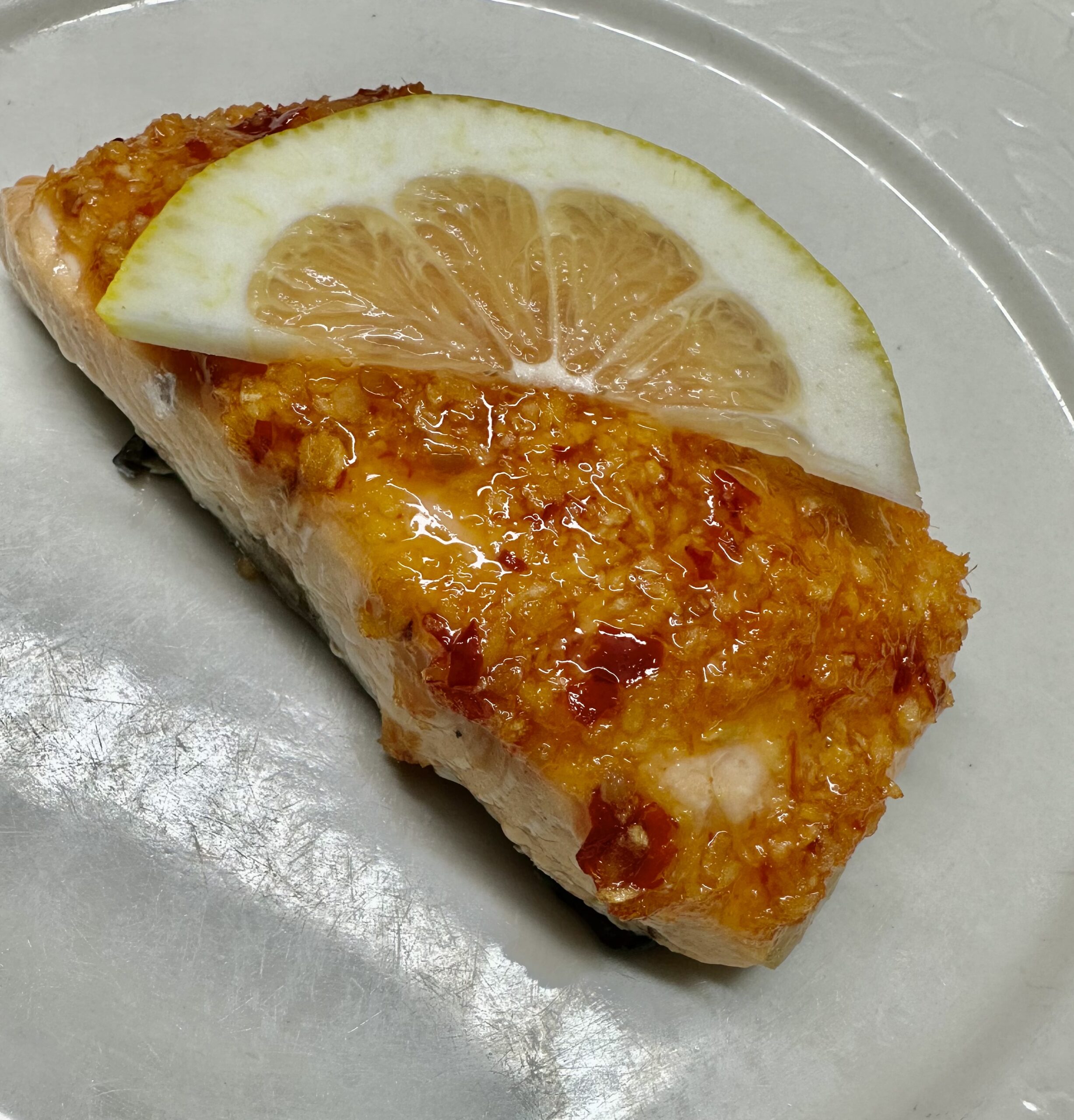 2 portions salmon, skin on or off
1 Tbs grated fresh ginger (see note below)
1 Tbs Thai sweet chilli sauce
Lemon to garnish (optional)
Preheat oven to 200°C. Line a shallow baking tray with baking paper.
Pat the salmon fillets dry and arrange on the tray. Mix ginger and chilli sauce and spread evenly over the tops of the salmon. Bake for 8-10 minutes. We like our salmon pink in the middle. If liked, cook longer.
Serve garnished with lemon, with an Asian Coleslaw or steamed green vegetable.
Serves 2
Note: Peel half a kilo or more of fresh ginger, then chop very finely in food processor. Freeze in ice cube trays, pressing down to fill. When frozen, tip into a ziplock bag or container and freeze. Just take out one cube at a time. Perfect for stir-fries and marinades.