Chicken Parmigiano is one of my favourite chicken dishes and the rest of the family like it too. However, it takes a bit of preparation and while it's not complicated it doesn't fall into the quick and easy category.
This recipe is similar, but without the tomato sauce and it can be prepared in a jiffy. Serve with a salad and crusty bread or rice. A real crowd pleaser which is easy to double.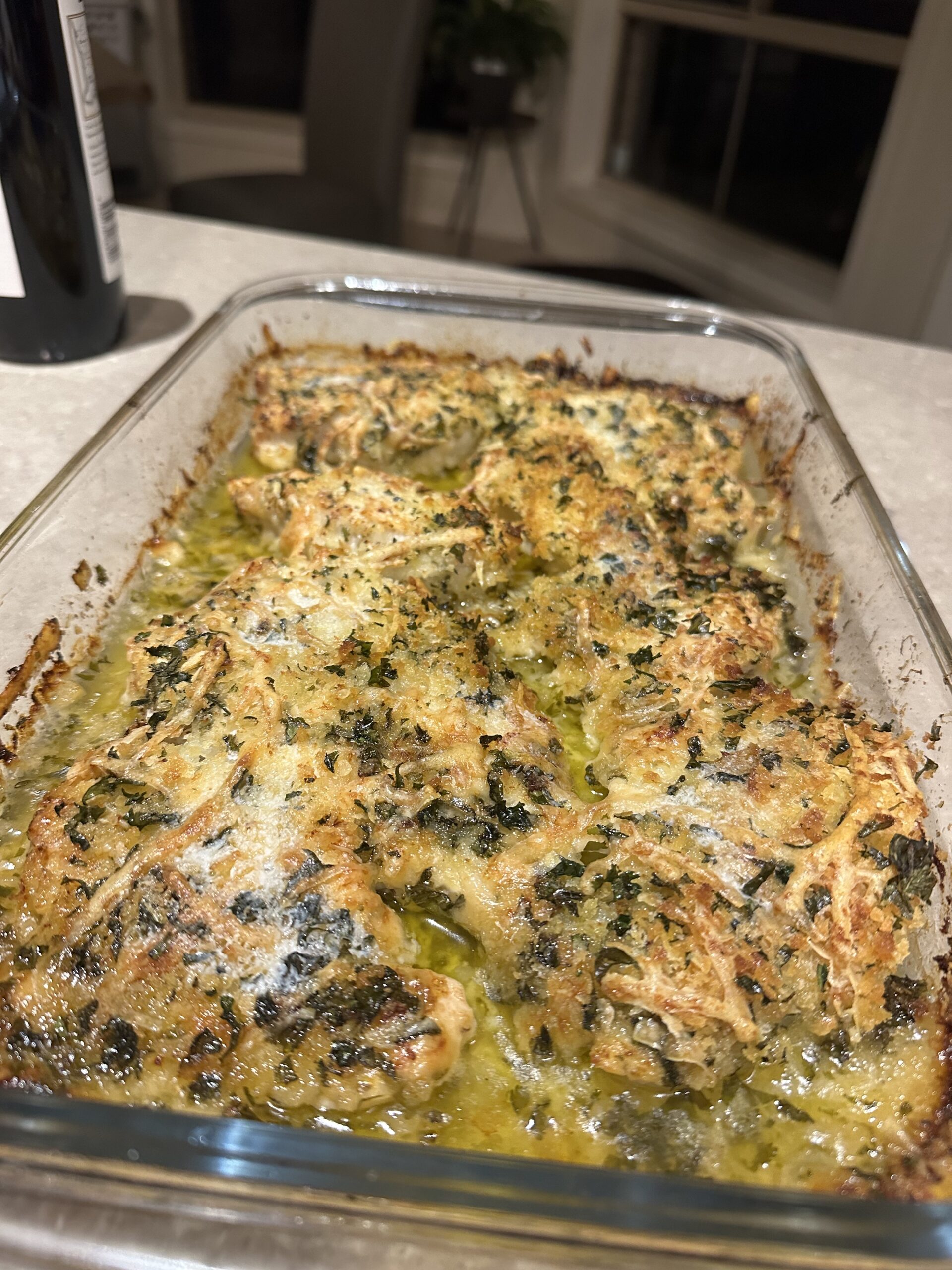 4 or 5 skinless, boneless chicken breasts
1/3 cup olive oil
Grated rind and juice of 1 lemon
1 tsp Oregano
3 cloves garlic, crushed
¼ cup grated Parmesan
2 tsp crushed chilli (optional)
½ tsp salt
Topping:
1 cup Panko breadcrumbs or home-made stale breadcrumbs
¼ cup grated Parmesan, extra
2 Tbs finely chopped parsley
3 Tbs melted butter (optional)
Place the olive oil, lemon juice and rind, oregano, garlic, Parmesan, chilli and salt in a large rectangular lasagne-type dish and mix well. Slice the chicken breasts in half horizontally so you end up with 8-10 thinner pieces. Place them in the dish, one by one, turning them to coat them evenly with the oil mixture, then arranging them to cover the whole dish.
Mix the breadcrumbs, extra Parmesan, parsley and melted butter and sprinkle evenly over the chicken. You can leave out the butter if preferred. Bake for about 30 mins at 180°C or until golden brown and cooked through.
Serve with a green salad or a tomato, red onion and basil salad dressed with a simple olive oil and red wine vinegar dressing and crusty bread or rice, or both.
Serves 6
Note: crushed chilli is sold in jars in most supermarkets