Lamb forequarter chops are about half the price of lamb cutlets. If you're on a budget with a large family, you might want to try this recipe. Forequarter chops contain more fat than cutlets, but in this recipe it mostly dissolves during the cooking.
The sweet potatoes go well with the lamb. If preferred leave out the bacon. You think this recipe is going to serve more people, but the lamb is so tasty everyone comes back for a second helping! A green salad goes well with this family meal.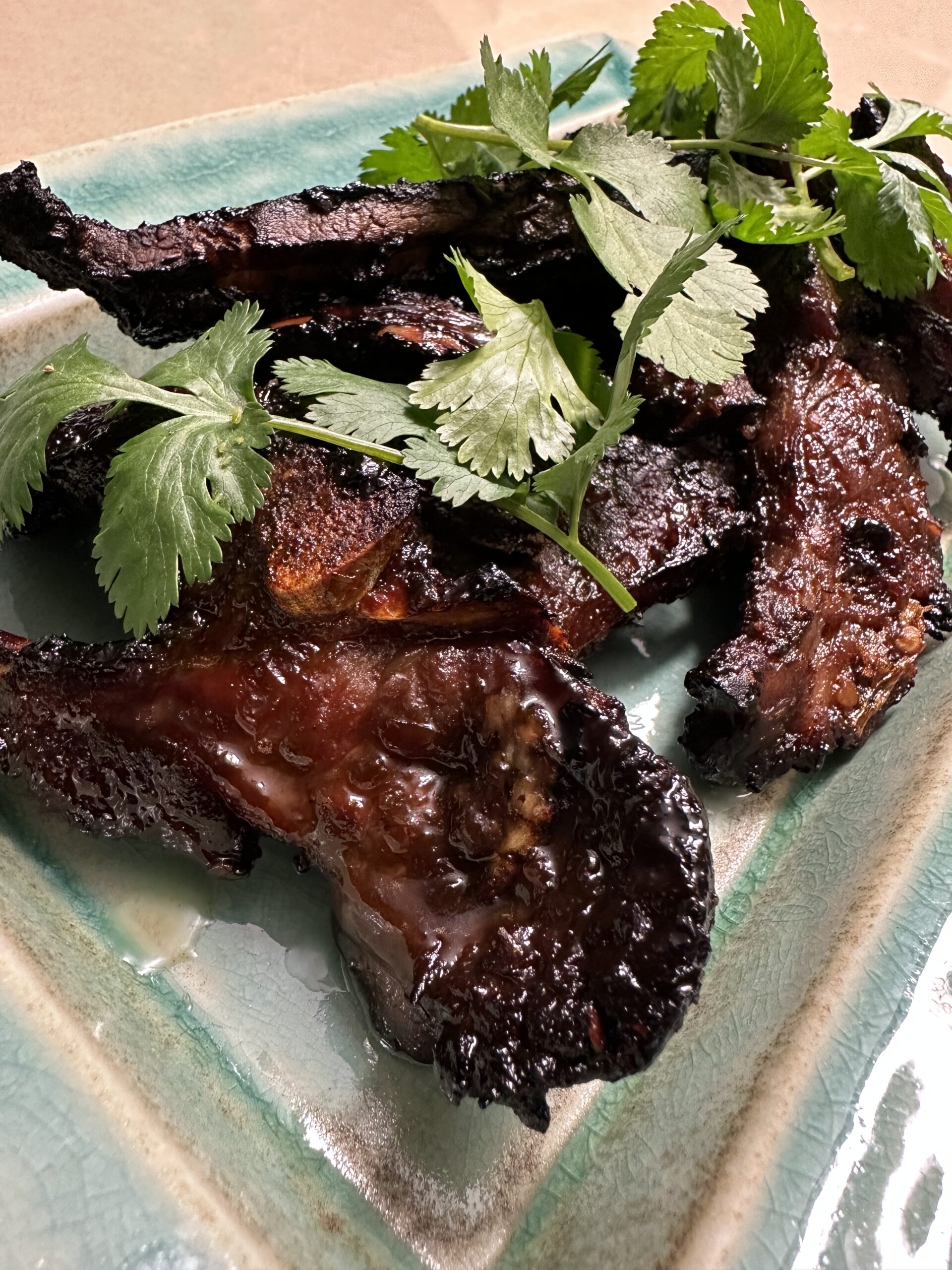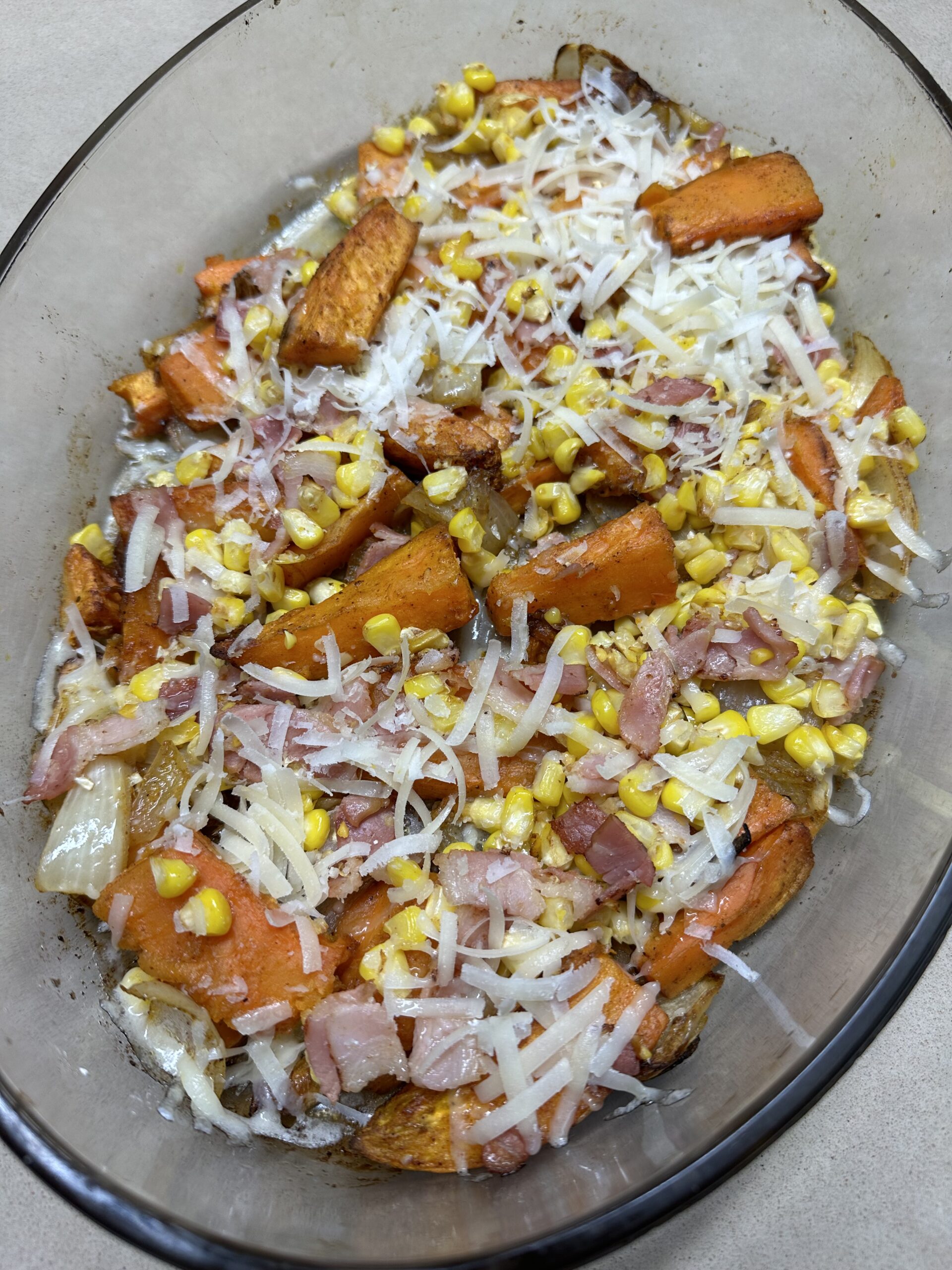 1 kg or up to 1.5kg lamb forequarter chops
Sticky Glaze:
2 Tbs honey
4 Tbs soy sauce
2 cloves garlic, crushed
1-2 Tbs chilli paste
2 Tbs brown sugar
2 Tbs rice wine vinegar
Fresh coriander to garnish
Sweet Potatoes:
1 large or 2 medium sweet potatoes
1 onion cut into 8ths
3 Tbs olive oil
3 tsp smoked paprika
Salt and pepper to taste
2 rashers bacon, diced
1 cob fresh corn
½ cup grated Parmesan cheese (optional)
Cut the chops into 2 or 3 smaller chops by cutting lengthwise and avoiding the bones. Mix the glaze and use it to marinate the chops.  Put aside.
Peel sweet potatoes and cut into chunky chips. Place in a bowl with the onion, olive oil, paprika, salt and pepper and mix well. Tip into a large oven-proof baking dish and spread evenly. Put aside.
Dinner can be prepared ahead to this stage.
Preheat oven to 170°C. Arrange the drained lamb in a single layer on a baking tray and cook for an hour or until well-cooked and sticky as shown in the photo. Keep the glaze. Depending on your oven they might take a bit longer. Halfway through cooking time, turn them over, brush with remaining glaze.
Put the sweet potatoes in the oven at the same time as the lamb and cook for about an hour or until cooked through. Meanwhile cook the bacon for a few minutes in a frying pan. Add the corn kernels removed from the cob and continue to cook, stirring for a couple of minutes. About 10 minutes before the sweet potatoes are ready, top with the bacon and corn mixture, sprinkle with Parmesan (if using) and put back in the oven for the remaining 10 minutes or so.
Serves 4