This marinade is great for chicken, fish or lamb you are going to cook on the barbecue. It's also a main ingredient in Tandoori Chicken Salad. The marinade keeps for up to a week in the fridge.
Buy a cooked chicken and the remaining ingredients at the supermarket and you have a quick and easy meal for the warmer weather. Quantities are flexible.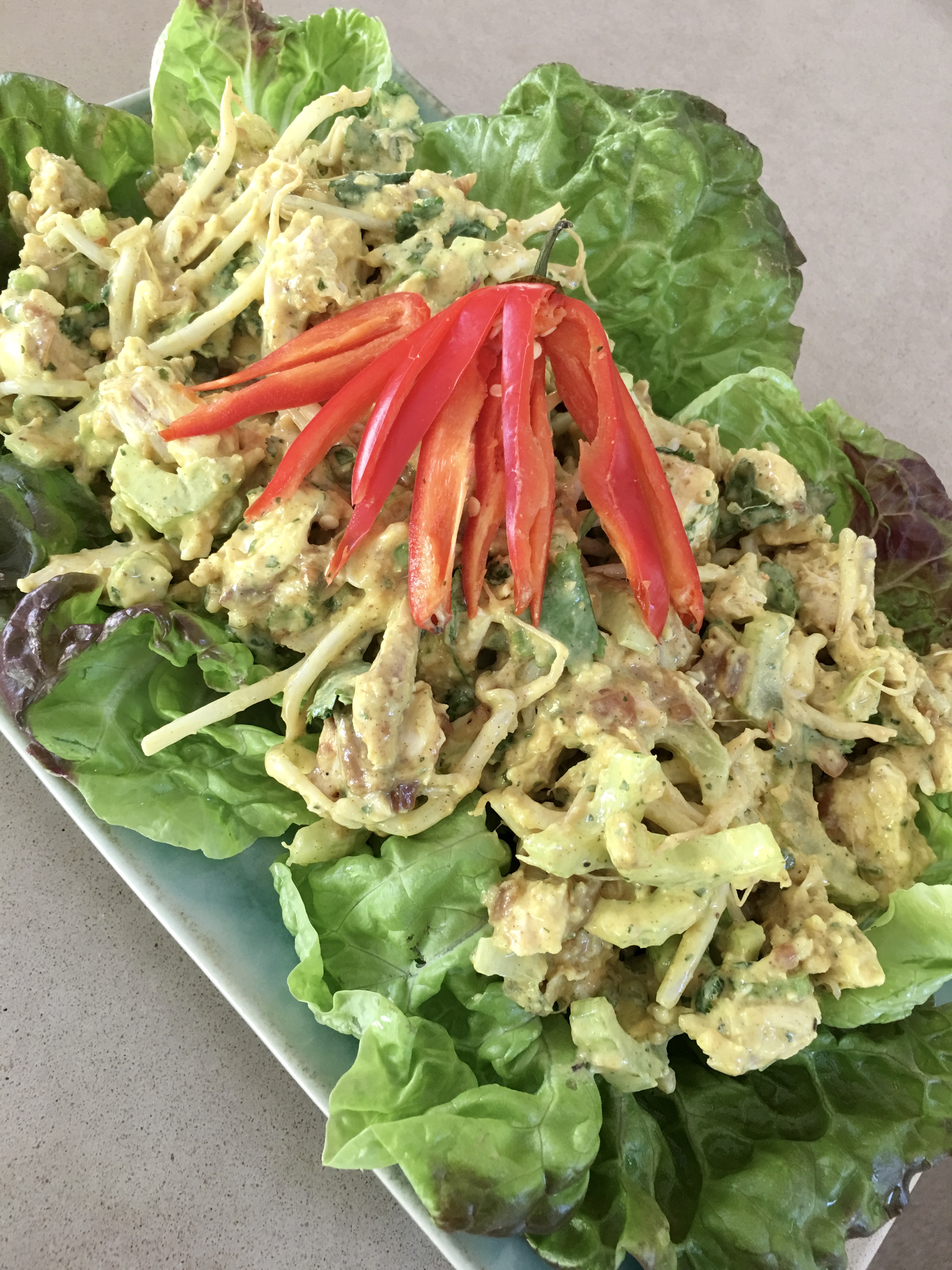 300ml plain Greek-style yoghurt
1 knob fresh ginger, size of a walnut
1 tsp salt
1 tsp sugar
1 tsp cumin
1 tsp coriander
2 Tbs oil
1 tsp hot English mustard
1 Tbs lemon or lime juice
1 tsp turmeric
2 Tbs peanuts, cashews or pine nuts
1 tsp Garam Masala
2 Tbs fresh coriander
2 Tbs sweet chilli sauce
2 cloves garlic, crushed
Place all ingredients in food processor and process until smooth. Keeps in the fridge for about a week.
Makes about 2 cups
Tandoori Chicken Salad
3 cups cooked chicken, cut into bite-sized pieces
1 cup thinly sliced spring onions
3 cups bean sprouts
1½ cups finely sliced celery
1 cup roughly chopped coriander
1-2 cups cooked small pasta (optional)
1-2 cups Tandoori marinade (see recipe above)
To serve:
Lettuce leaves
Thin slivers of red capsicum or red chillies
Mix all together, adding more salt if necessary. Use as much marinade as you need to moisten everything. Serve in a mound on lettuce leaves, garnished with red capsicum or chilli.
Serves 4