A recipe for barbecued cabbage caught my eye recently. The sauce includes miso, a Japanese paste made from fermented soybeans found amongst the Asian ingredients in Australian supermarkets. If you live elsewhere you may have to visit an Asian grocery store.
Some recipes call for white miso and others for red miso, but they're fairly interchangeable. I have them both in the fridge, where they keep, once opened, for several weeks. Miso has a strong umami flavour which goes well in marinades and sauces for fish and meat. It also goes well with this delicious barbecued cabbage.
If you can't be bothered lighting the barbecue you can make this dish in a frying pan. The cabbage once caramelised becomes quite sweet, the way onions do when you fry them.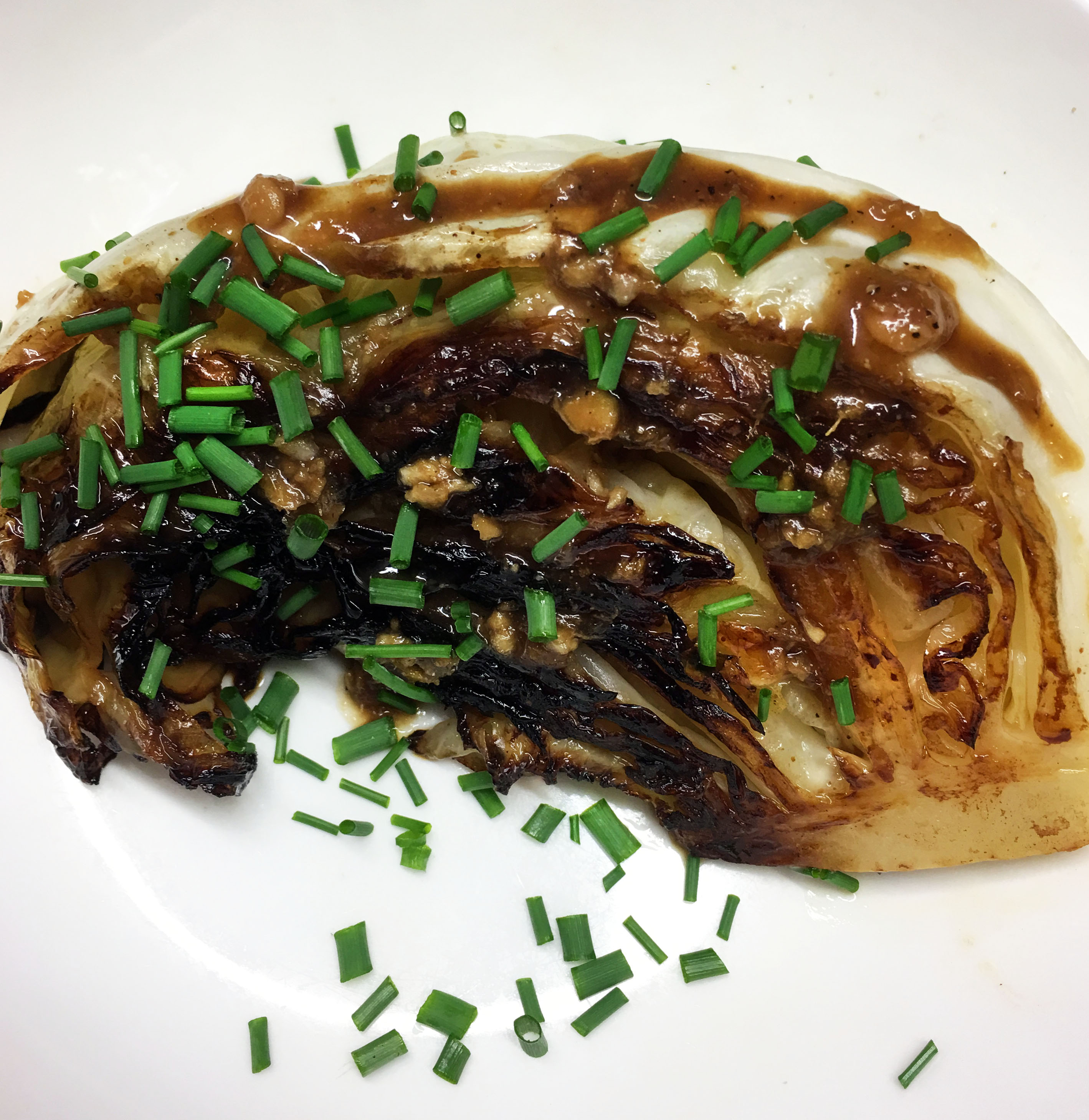 1 medium to large cabbage
2-3 Tbs olive oil
Salt and freshly ground back pepper
Sauce:
2 Tbs miso paste
2 Tbs brown sugar
2 Tbs soy sauce
1 Tbs rice vinegar
1 Tbs mirin
1 Tbs grated or finely chopped fresh ginger
1 clove garlic, crushed
1 tsp sesame oil
Freshly ground black pepper
To serve:
Snipped chives or finely sliced spring onion tops
Light the barbecue. Remove outer leaves from the cabbage, then with a sharp knife cut it into 8-10 wedges. Place in a bowl and drizzle with the olive oil, using your hands to coat the cabbage thoroughly, then season lightly.
Cook cabbage wedges on the barbecue over a medium to high heat, turning every 2  minutes or so, for 10 minutes or until well charred and tender, but still a bit crunchy in the middle. Meanwhile mix all the ingredients for the sauce.
Serve cabbage drizzled with some of the sauce and sprinkled with the chives or spring onion tops
Serves 8