Whenever I serve baby octopus I think of my dearly departed Dad.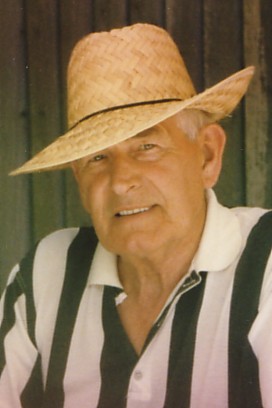 His name was Kenneth but in the family he was always known as Kenf. For someone brought up on a very traditional British diet Kenf was quite adventurous when it came to eating. He loved Chinese food and spicy curries. In fact he pretty much ate anything you put in front of him.
My parents came over from the UK to visit us in Paris and I decided to serve baby octopus. As we finished our meal I glanced up and although he didn't say anything I could tell that he wasn't impressed.
"What do you think?" I enquired. "Well if you really want to know" he replied "I thought it was like eating Dunlop rubber".
Maybe they were a bit chewy, but I didn't think they were that bad! Since then I've found this recipe which isn't chewy (thanks to the red wine) and I often wonder if it would have met with Kenf's approval.
If you like things spicy add a bit of finely chopped fresh chilli.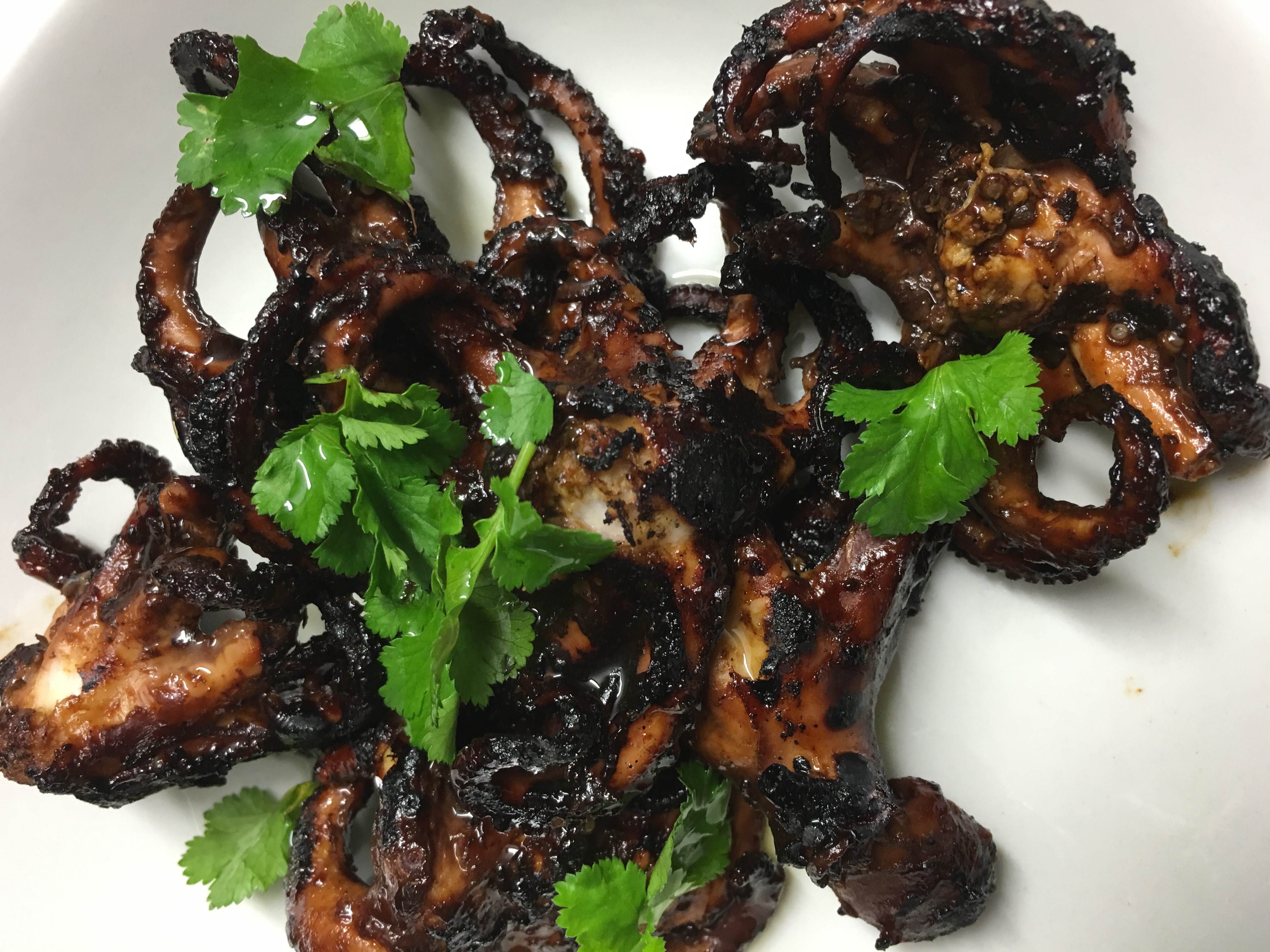 1 kg baby octopus (fresh or frozen)
2 Tbs balsamic vinegar
250ml (1 cup) red wine
1 Tbs soy sauce
2 Tbs sweet chilli sauce
1 Tbs tomato sauce (ketchup)
1 Tbs olive oil
To serve:
Chopped fresh coriander
Olive oil
If using fresh octopus clean thoroughly, rinse and drain well. If using frozen octopus thaw, rinse and drain.
Place balsamic vinegar and wine in a saucepan with the octopus. Bring to the boil then reduce the heat to low and simmer for 20 mins. Drain, discard the wine and place octopus in a bowl with the soy, chilli sauce, tomato sauce and olive oil. Stir to combine.
Heat BBQ to high and cook the octopus for 5-6 mins, turning occasionally, until lightly charred and crispy on the edges. Serve on a bed of rocket or with steamed rice, garnished with coriander and a drizzle of oil.
Serves 2 as a main or 4 as a starter