This soup is one of our favourites. If you have wild mushrooms growing where you live and you know they are edible, then this is a perfect way to use them. If not just buy some mushrooms, preferably the larger ones which are dark underneath and have more flavour.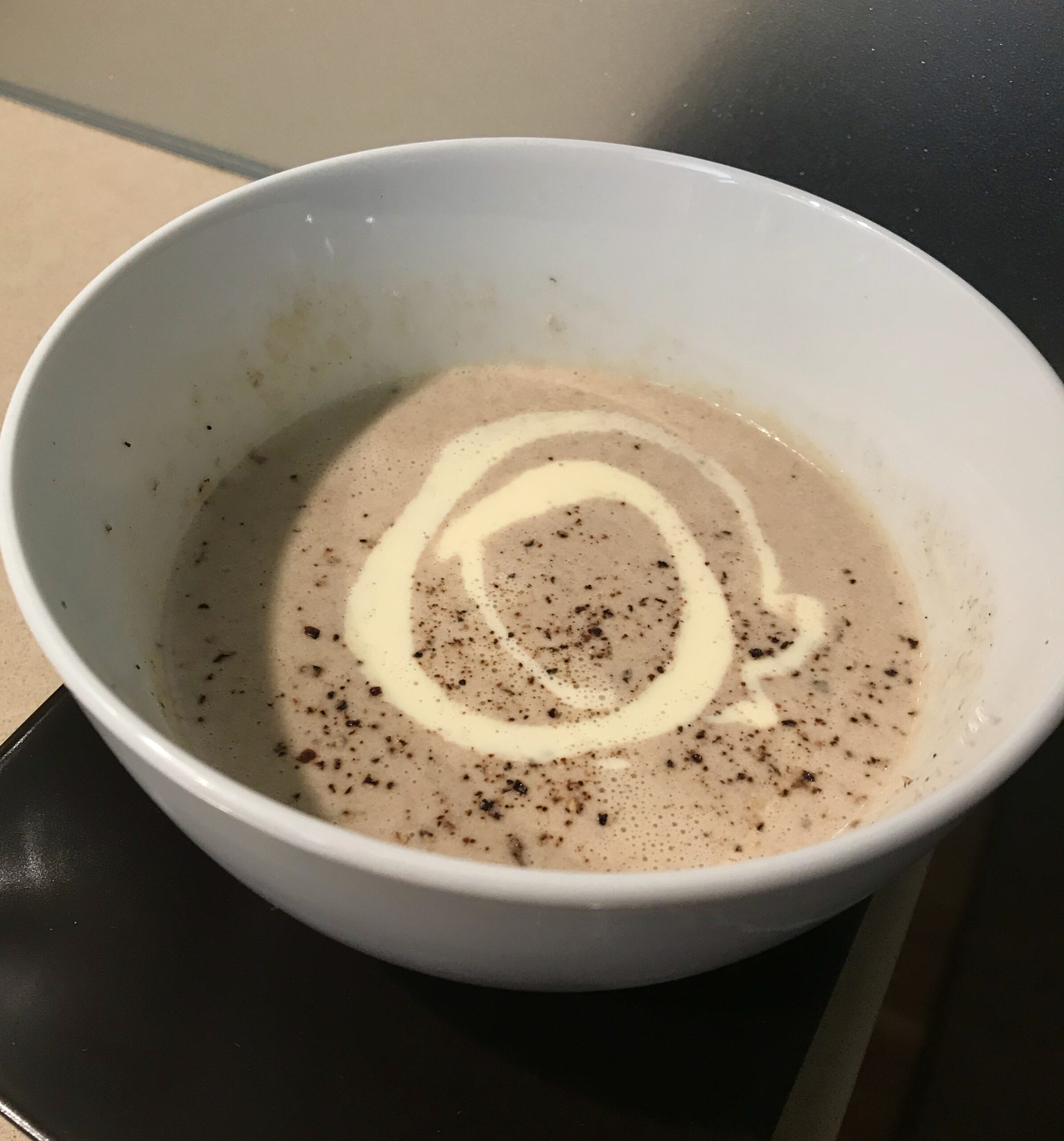 500g mushrooms
100g butter
600 ml chicken or vegetable stock
4 Tbs dry sherry
2 Tbs Dijon mustard
300 ml thick cream
Salt and pepper to taste
Do not wash or peel mushrooms, just wipe and chop roughly. Melt butter in heavy pan and allow to brown. Add mushrooms and cook for a few minutes, stirring. Add stock and sherry. Bring to the boil and add mustard.
When cool enough to handle, blend the soup in a blender or food processor. Add cream and adjust seasoning. Can be made ahead to this point. Reheat the soup and serve with a swirl of cream on top.
Serves 8