A large bowl of roast potatoes is a good addition to a buffet table, even if everything else is cold. We have potatoes in the garden at the moment, so as I like to use what I have available I've been cooking a few of these versatile tubers lately.
I came across this recipe on taste.com and it's a real winner. There's no need to par-boil the potatoes or even peel them, so the preparation time is less than 10 minutes.
The original recipe calls for kipfler potatoes, but just use whatever you have. If you're buying the potatoes get ones which say they're good for baking/roasting.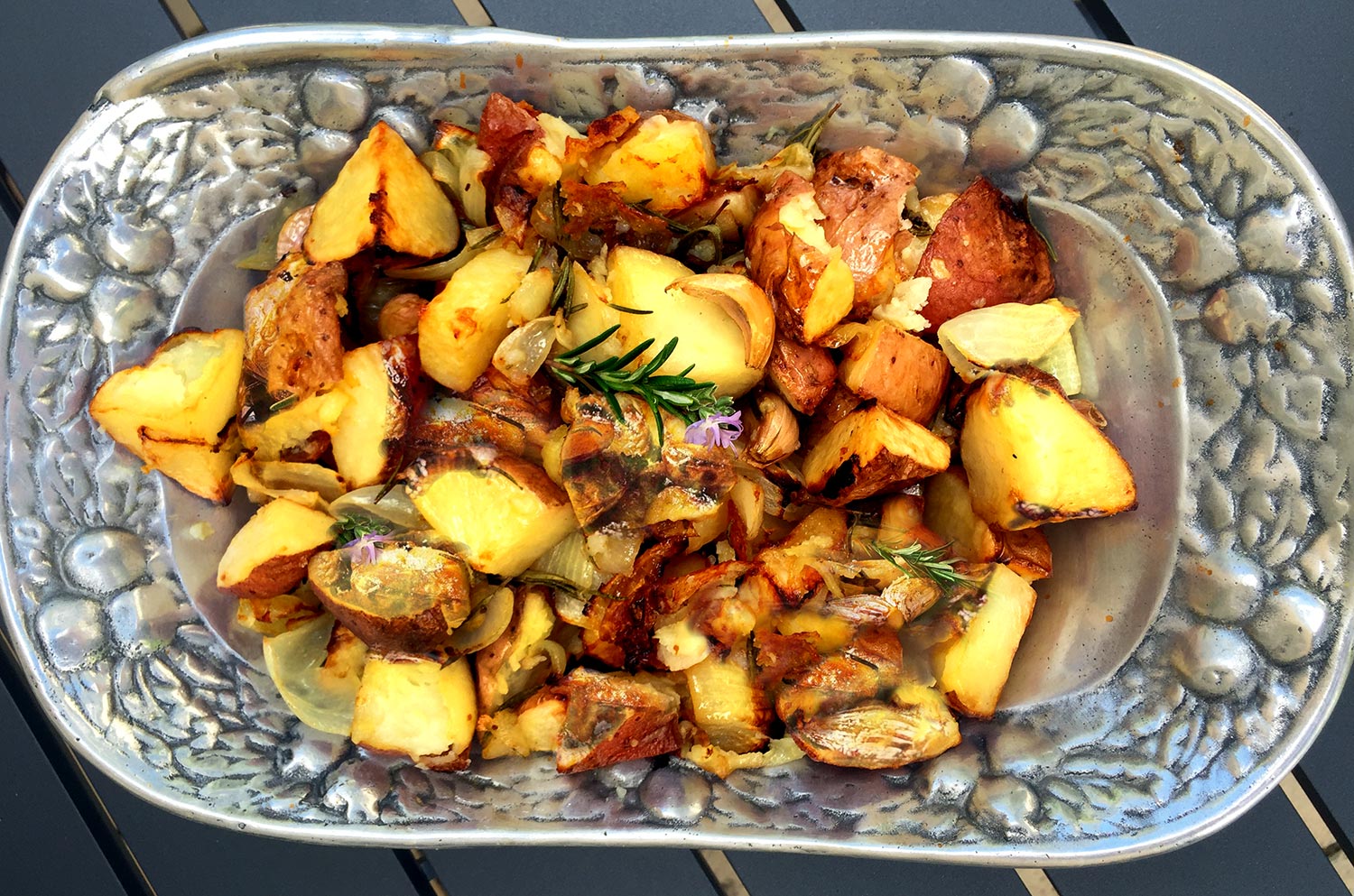 1.5kg potatoes
500g French shallots, peeled, halved if big
1 bulb garlic, cloves separated, unpeeled
1/3 cup olive oil
2 Tbs balsamic vinegar
3-4 rosemary sprigs broken up
Salt and pepper to taste
Extra rosemary to garnish
Preheat oven to 180°C. There's no need to peel the potatoes unless you prefer to do so. Just scrub them and cut them into even-sized pieces – about 3cm square – and place in a large bowl with remaining ingredients. Mix well then spread out in one layer on a shallow baking tray. Bake for about 50 mins, turning twice, or until crispy, golden and cooked through. Tip into serving bowl and garnish with sprigs of fresh rosemary.
Serves 8