This meatloaf recipe, which she calls Ed's Mother's Meatloaf, comes from Nigella Lawson. Eldest son James sent me the link which caught his eye because the onions are cooked in duck fat and the meatloaf is covered in bacon. What's not to like about that?
When he and his family came for dinner to celebrate a family birthday, for the first time since coronavirus lockdown, I happened to have some duck fat in the fridge. Nigella's Meatloaf seemed a good choice as the main course, accompanied by potatoes roasted in duck fat and salad.
I made two changes to Nigella's recipe which resulted in a bigger loaf measuring about 12″ x 5″ (30cm x 15cm):
used 5 hard boiled eggs instead of 3
cooked 250g chopped mushrooms in a little butter and used them as a layer around the eggs. So it was mince, mushrooms, hard boiled eggs, mushrooms, mince.
The bacon slices weren't long enough to go over the top and tuck under on both sides, so I used two slices for each row and had them overlapping in the middle. A few small metal skewers kept them in place during cooking.
For the method go to Nigella's link above. Easy to  make ahead and have ready in the fridge just to pop in the oven. I served it with a sauce made with sour cream and finely chopped gherkins, spring onions and parsley.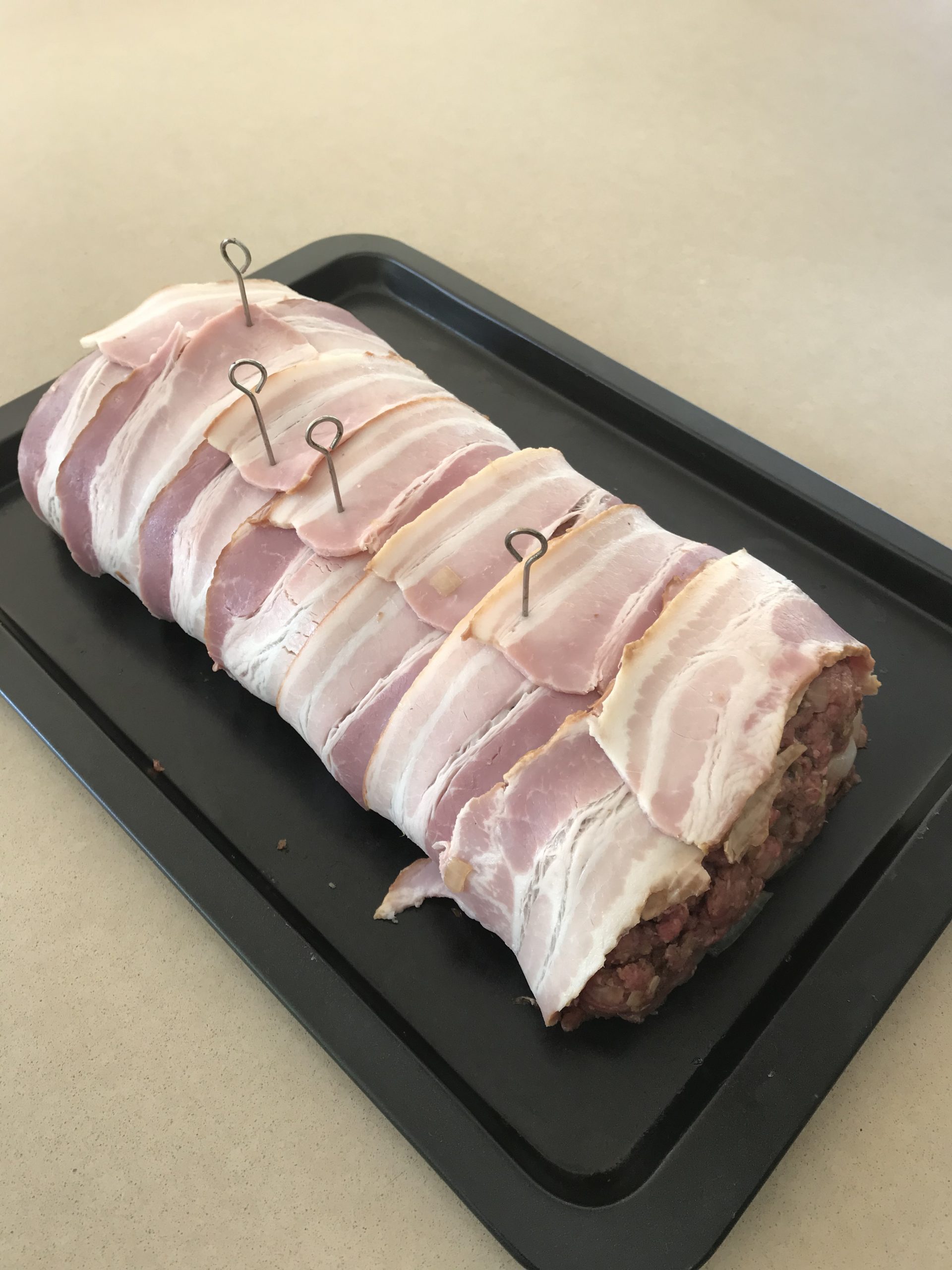 Ready to go into the oven. Skewers to help keep the bacon in place.