Fresh figs are only in season for a very short time. We have a tree and the figs are ripening a few at a time which is good, so we don't have to eat them all in one week. This is a delicious starter for four or a light lunch for two with a side salad.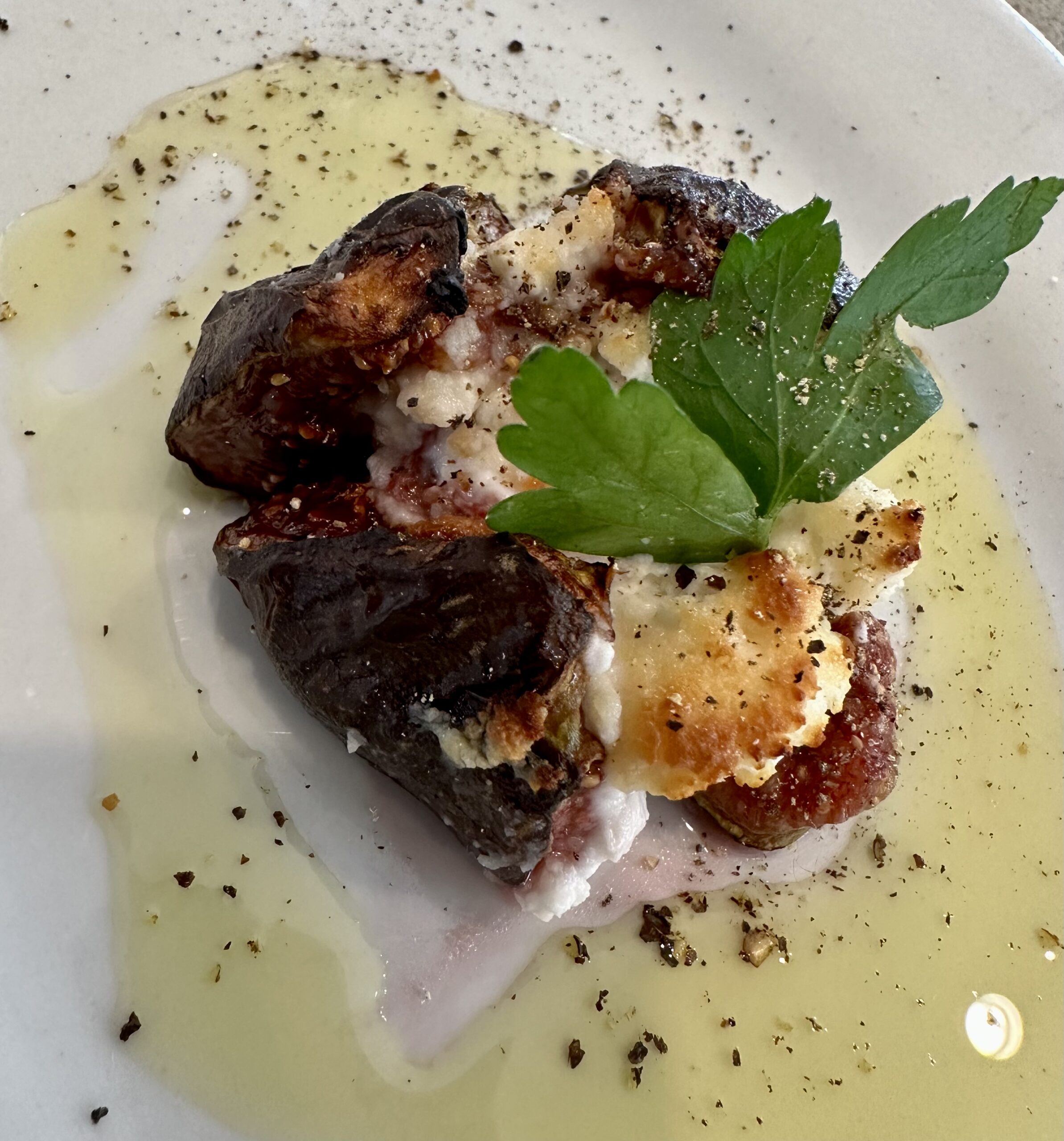 4 fresh figs
4 heaped tsp creamy goat cheese
Runny honey
Extra Virgin Olive oil
Fresh herbs and cracked pepper
Wash and dry the figs. Preheat oven to 180°C. Cut through the figs from the top, cutting them into quarters but stopping halfway so they're still attached at the bottom. Arrange in a small heatproof dish, lightly oiled. Stuff each fig with about a heaped teaspoon of creamy goat cheese. I use the Aldi spreadable goat cheese in a little pot.
Drizzle a little honey over the figs. Bake for 15-20 minutes or until the cheese is just starting to colour.
Arrange figs on serving plate, drizzle with extra virgin olive oil and garnish with herbs and pepper.
Serves 4 as a starter or 2 as a light lunch
Variations: use a creamy blue cheese instead of goat cheese and wrap a piece of prosciutto around each fig.