I've been asked to write a guest post for Café Cat because Mum's currently in Chile on a business trip. With a bumper crop of both broad beans (also known as fava beans) and snow peas in my garden, I thought I'd share a recipe for Fettuccine Primavera.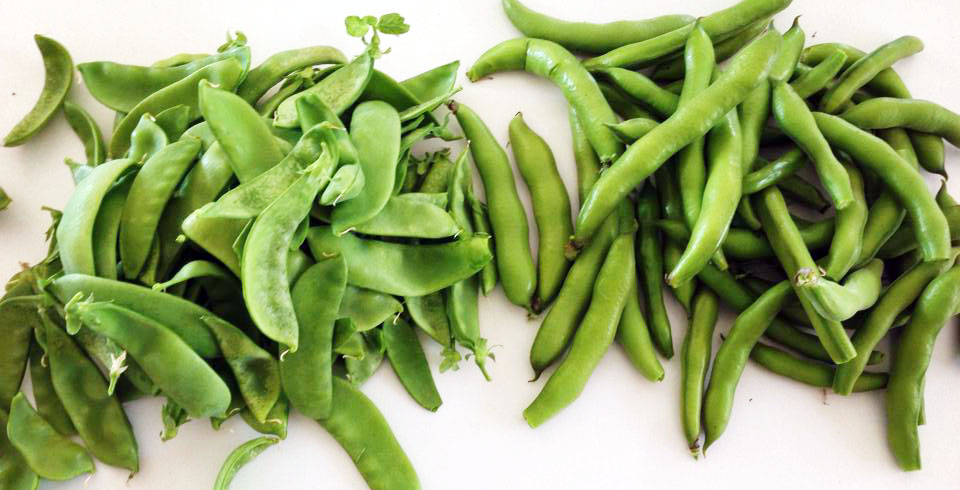 As with most things I cook, this is a hybrid of recipes found online and from cook books, picking and choosing the bits I thought sounded good. Since making it last week I have cooked it again making a few variations, including adding smoked salmon, and will add it to our summer rotation as a delicious way to use any green legumes.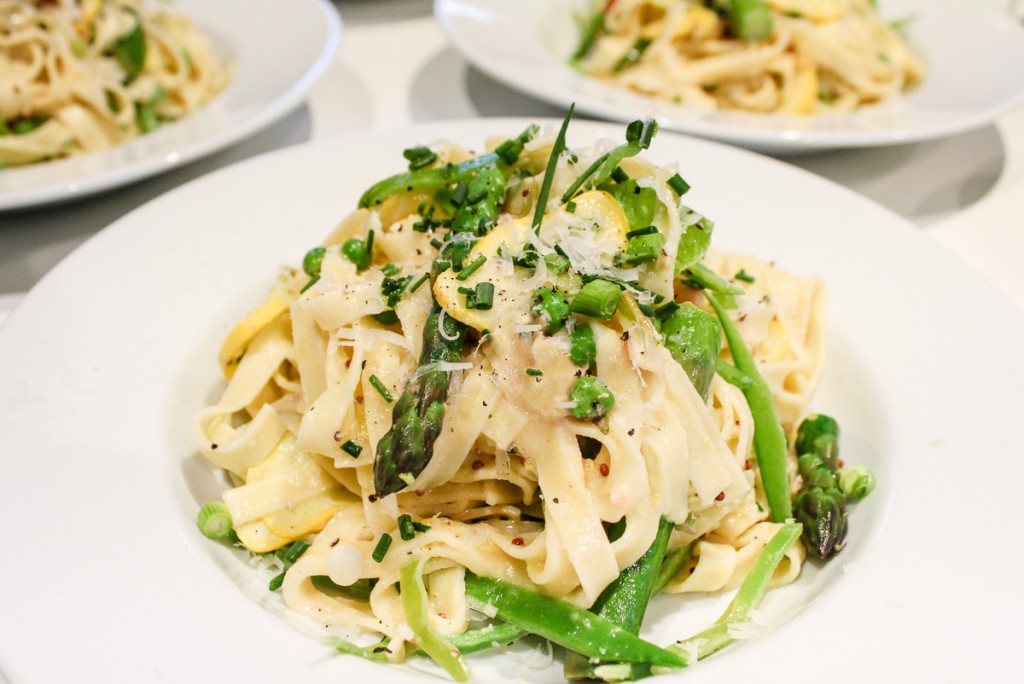 500g fresh fettuccine
2 garlic cloves, crushed
1 Tbs wholegrain mustard
1 lemon (zest and juice)
200ml thickened cream
1 bunch asparagus, trimmed, then halved
100g snow peas, trimmed, thinly sliced
½ cup broad beans (fava beans), peeled
½ cup frozen peas
4 yellow squash, trimmed, thinly sliced
3 shallots or chives, thinly sliced
Parmesan cheese, shaved
Boil salted water for pasta in large saucepan. Fry garlic in olive oil before adding lemon juice, zest and mustard, combine before stirring through cream. Season to taste, then leave to simmer gently. Cook pasta as per directions. Two minutes before pasta has finished cooking, add vegetables to allow them to cook, but remain crisp. Drain and return to saucepan before stirring through sauce and half of the shallots. Serve with remaining shallots and sprinkle with cheese over the top.
Serves 4