After caviar and truffles, lobster is near the top of the list of luxury food items which are expensive, so we don't eat them very often.
I was in Costco recently looking for something special to serve over the holiday period. They had imported American lobster tails for about $45/kg and as a friend had told me they were very good I bought four, which worked out at about $15 each. Peanuts compared with what you pay for lobster in a restaurant.
If you're substituting Australian crayfish tails, which are smaller, you will need four.
We ate the first two hot with chive butter, but concluded that the best way to enjoy lobster is cold. So with the second two lobster tails I created this very simple salad which we ate as a main course. Mangoes are in season at the moment and the result was delicious.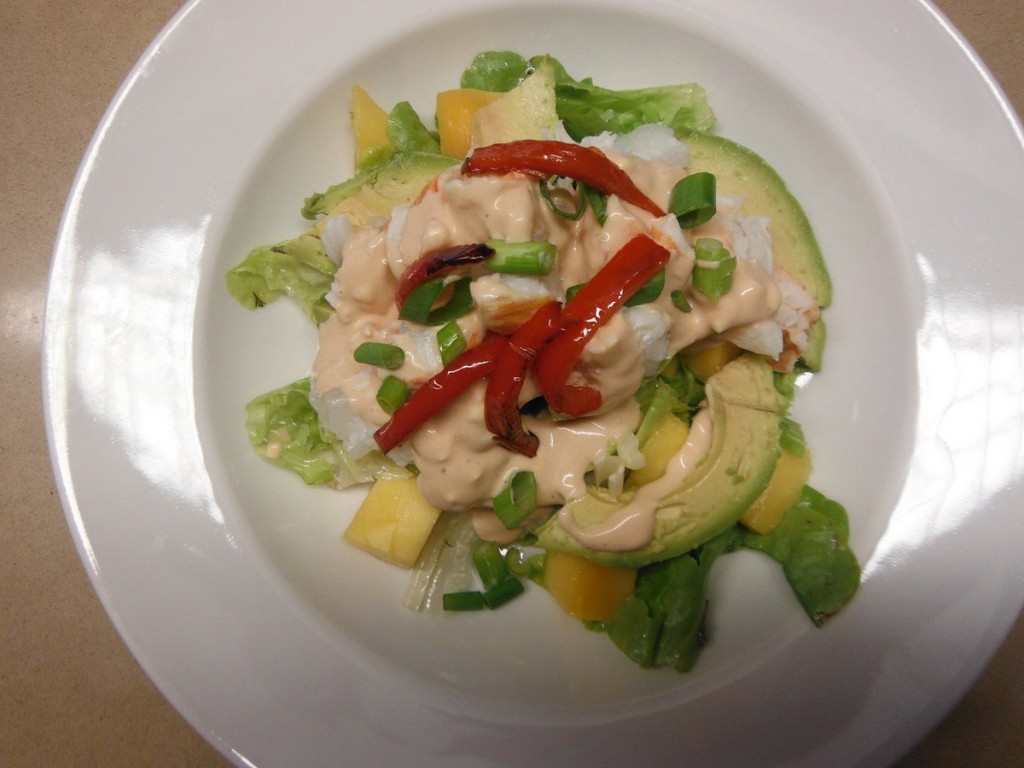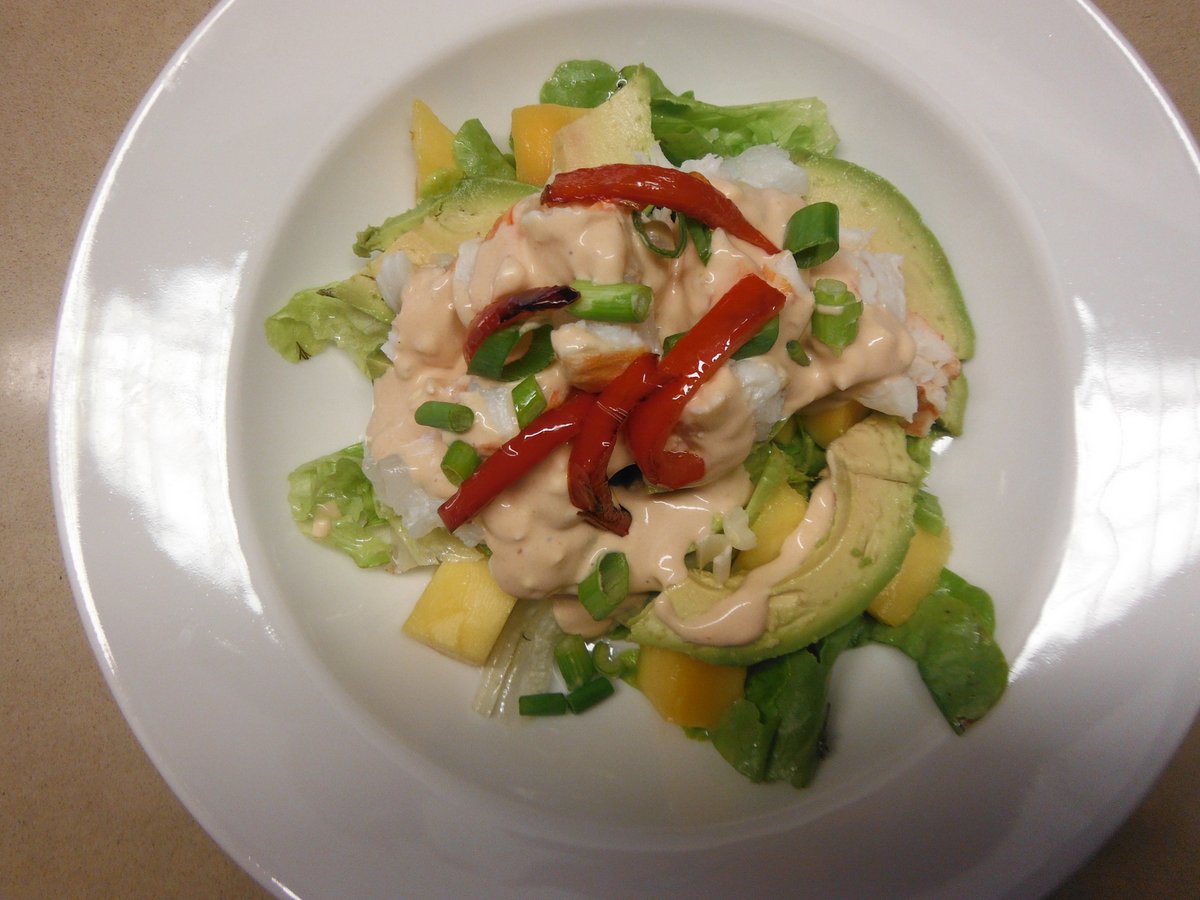 2 lobster tails, in shell, each weighing 250-300g (or 4 crayfish tails)
6 cups salad greens, washed and spun dry
3 Tbs salad dressing
1 mango, peeled and cubed
1 avocado, peeled and sliced
2 spring onions, thinly sliced
1 red capsicum (pepper) de-seeded and thinly sliced
2 Tbs olive oil
Salt and freshly cracked pepper
Seafood Dressing:
2 Tbs mayonnaise (preferably home-made)
2 Tbs sour cream
1 Tbs tomato ketchup
Juice half a lemon or lime
Dash of Tabasco sauce
Thaw lobster tails if frozen then cook them in boiling salted water for 8-10 mins or until shells are red and flesh is white and opaque. Plunge into iced water and when cool drain, and pat dry with paper towels. Remove shells and slice flesh into medallions.
Heat olive oil in a frying pan and add red capsicum slices and a sprinkle of salt. Fry for 10-15 minutes, stirring often, until soft and starting to char on the edges. Cool.
For Seafood Dressing, mix all ingredients together.
If using large lettuce leaves tear them into smaller pieces. In a bowl mix salad greens with salad dressing and arrange on two serving dishes. Divide mango and avocado between the two plates. Top with the lobster, spoon over some seafood dressing, then garnish with the spring onion and a few pieces of red capsicum. There will be capsicum left over for another use. Sprinkle with coarsely ground black pepper.
Serves 2 as a main course or 4 as a starter
Notes: instead of using red capsicum, garnish salad with dry pink peppercorns or salmon caviar, available from specialty shops. Instead of lobster use large cooked and peeled prawns or crab meat.