This recipe comes from my friend Ferne. She's made it for me twice, once in Canberra and once in Brisbane where she now lives. Both times it was delicious.
Any kind of pasta will work, but my preference is to use fresh fettuccine, sold in most Australian supermarkets in 375g packets.
With a mixed salad and some fresh crusty bread, this recipe will serve 4.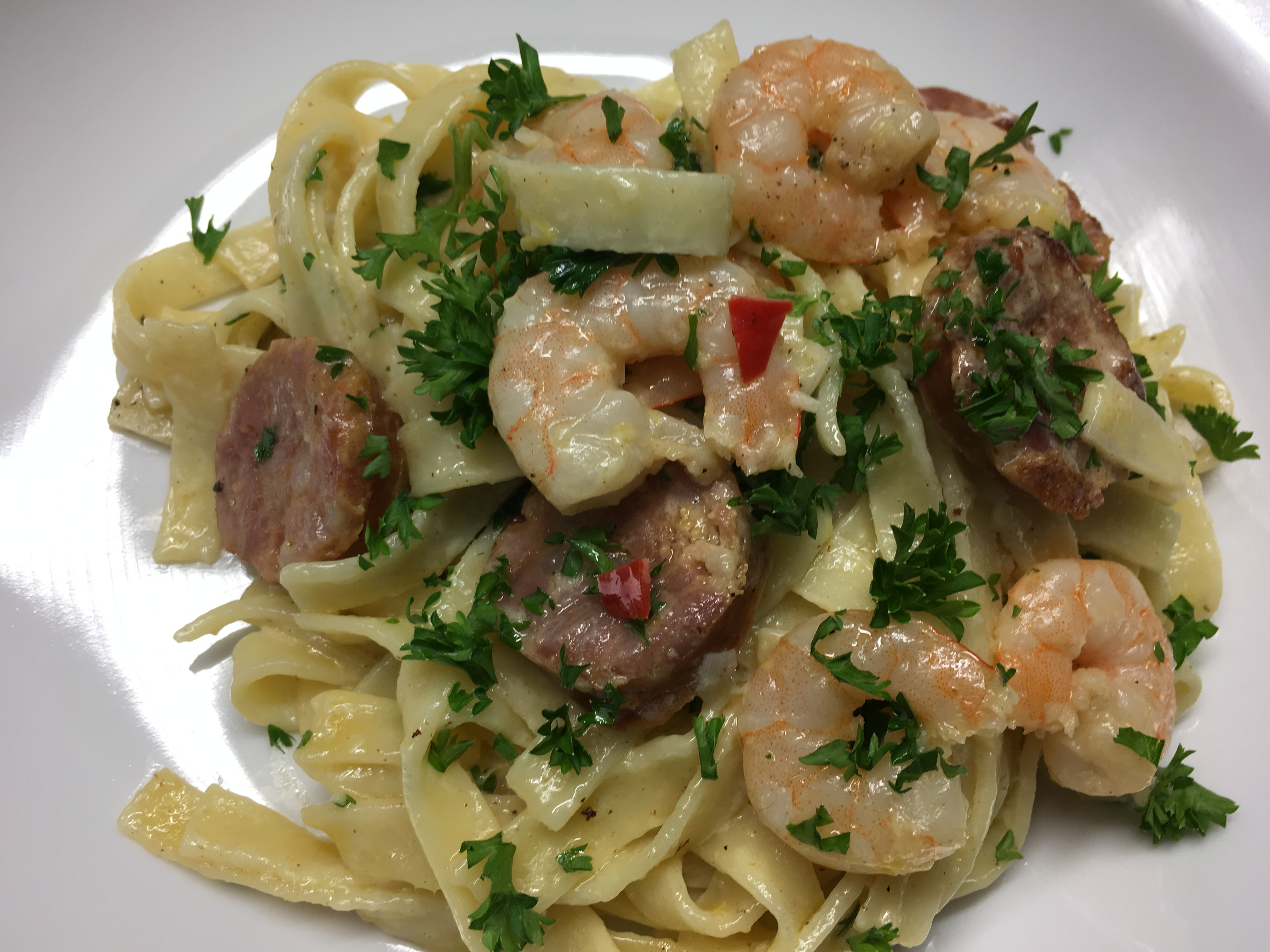 375g fresh fettuccine
20g butter
250-300g pepperoni or chorizo, sliced
350g peeled raw prawns (weight after peeling)
Salt and freshly ground black pepper
2 cloves garlic, crushed
1 cup dry white wine
Juice and zest of 1 lemon
½ a fresh diced chilli, seeds removed, finely chopped
Handful chopped parsley
½ cup cream
Extra virgin olive oil to garnish
Cook pasta according to packet instructions then drain. Meanwhile heat butter in a large frying pan and cook pepperoni or chorizo for a few minutes, until starting to brown. Add prawns and garlic and continue to cook, stirring, until prawns turn pink. Add wine and lemon juice and cook over moderately high heat for 3-5 mins, to reduce the sauce by half. Add chilli and seasoning to taste. Mix in the cooked pasta, the parsley and cream. Divide between 4 bowls. Top with extra chopped parsley and drizzle a little oil around each serving.
Makes 4 servings