Steak Diane is one of my favourite steak recipes. One of those oldies but goodies I've been making for decades.
I'm trying to cut down on carbs at the moment and Steak Diane is perfect for a low carbohydrate, also known as a ketogenic, diet.  It's quick and easy and uses ingredients I always have on hand. Served with a green salad or some steamed green beans, snow peas or broccoli it makes a satisfying meal.
Family members who aren't avoiding carbs will appreciate a few chips (French fries) on the side. I usually have a packet of bought ones in the freezer and find they crisp up in a very hot oven in the time it takes to cook the steak and veggies. If you want to cut down a bit on the calories use half the amount of butter.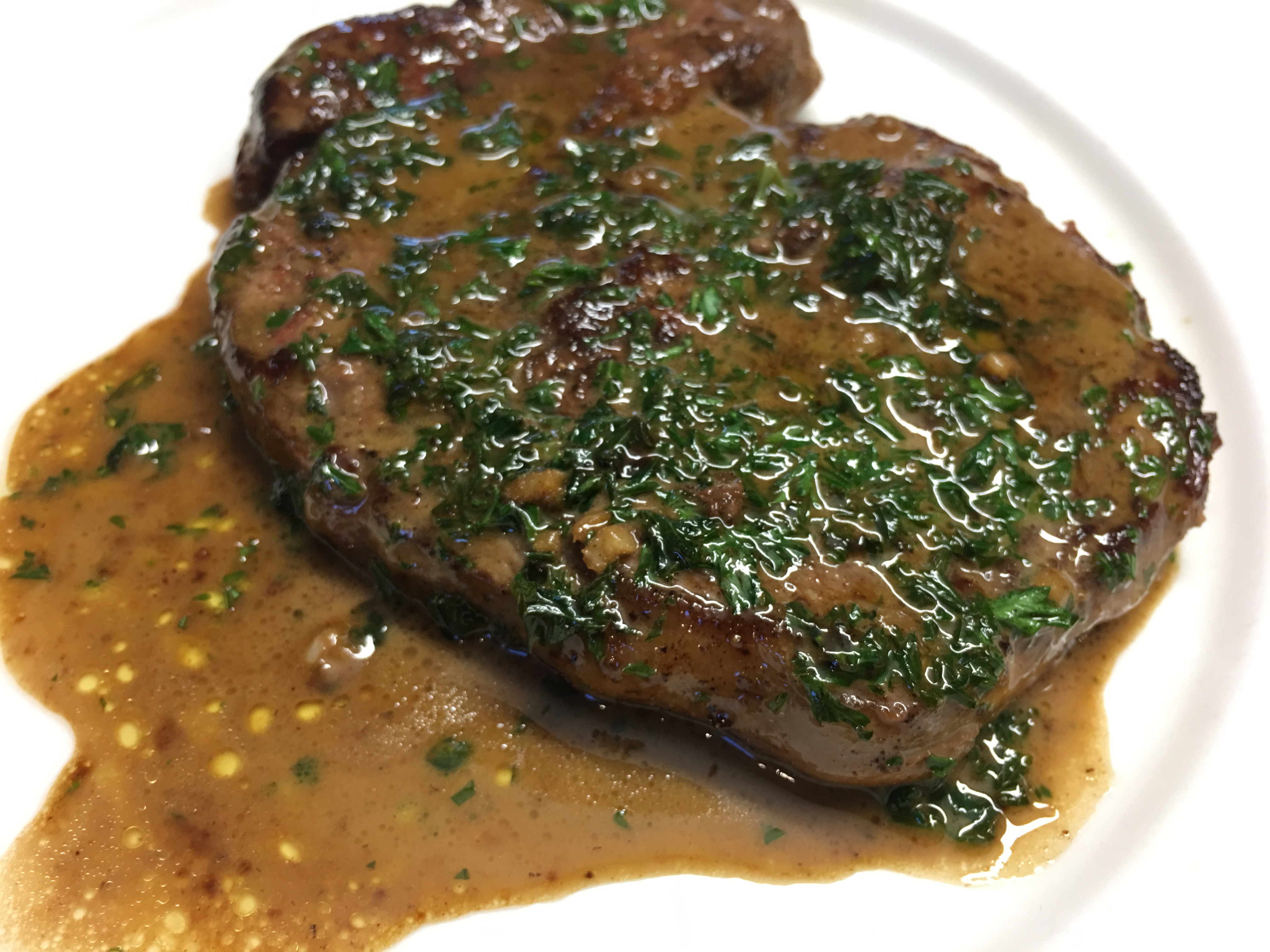 2 Scotch fillet steaks
Freshly ground black pepper
30g butter
1 clove garlic
1 Tbs Worcestershire Sauce
¼ cup cream
2 Tbs finely chopped parsley
Pound steaks to 1cm thick with a meat hammer and season on both sides with pepper. Heat butter on high in a non-stick frying pan and when sizzling add steaks and cook for one minute. While steaks cook on one side rub the crushed garlic into the other side. Turn steaks over, add Worcestershire sauce and swirl steaks around in the sauce. When done to liking – for me pretty much immediately – add cream and parsley, cook for a minute or so to thicken the sauce. Turn steaks over and back again, to coat them with the sauce.
Serves 2