While figs are in season, don't forget to make some jam. We like ours with the addition of fresh ginger, but if preferred leave it out. You can use green figs or purple figs.
This jam is delicious on crusty bread or toast, or dolloped on plain Greek yoghurt. It also goes well on canapes with a chunk of creamy blue cheese, or as an addition to a cheese board.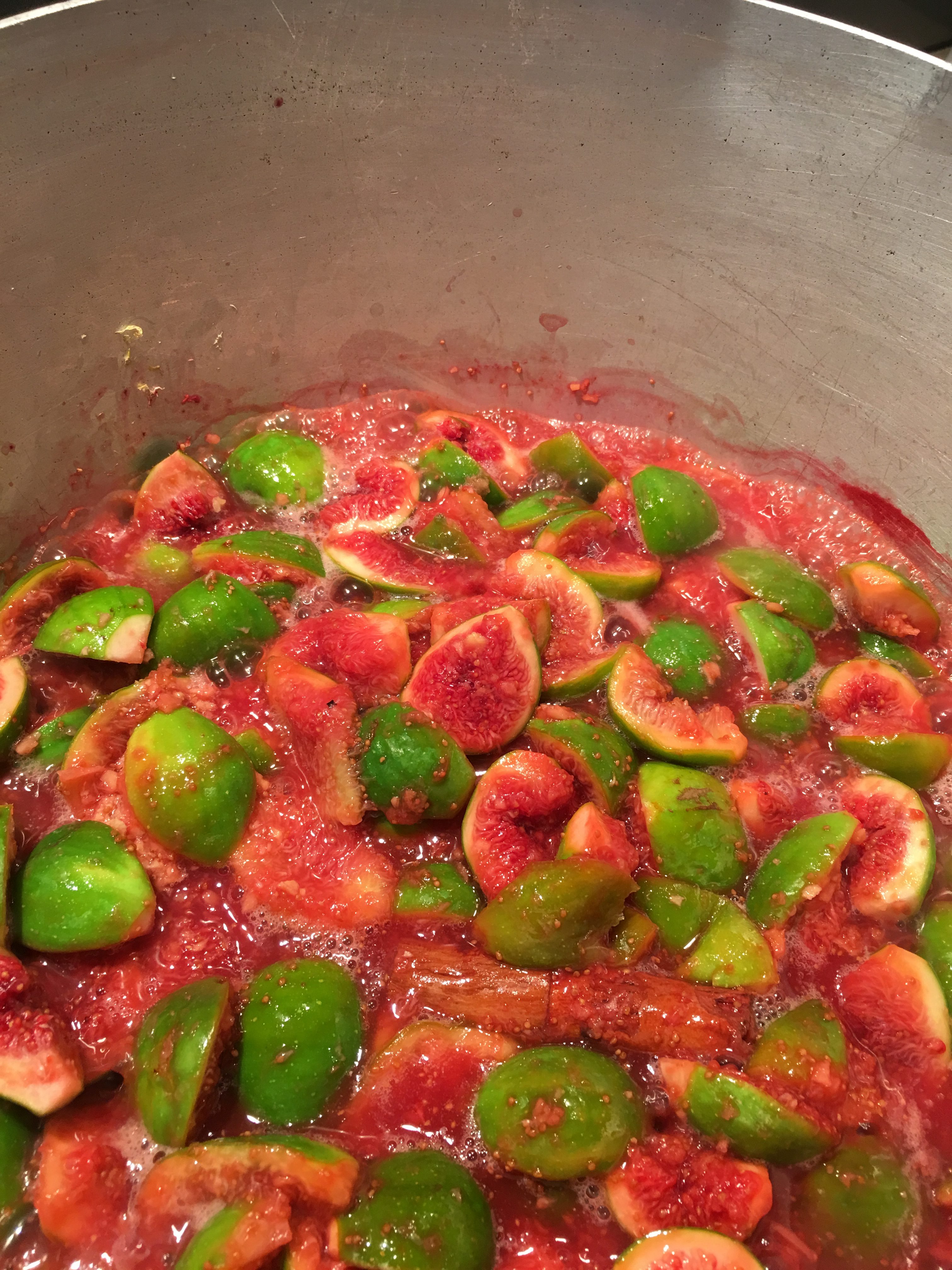 1 kg fresh ripe figs
4 Tbs lemon juice
Grated zest of one lemon
2 heaped Tbs grated fresh ginger, or to taste
½ cup water
1 cinnamon stick (optional)
2 cups sugar
Chop figs into quarters or eighths, discarding the stems. Place in a preserving pan or heavy-bottomed large saucepan. Add the lemon juice and rind, the ginger, water and cinnamon stick. Cook gently for 20 minutes or until figs are tender Add the sugar, boil until setting point has been reached, remove cinnamon then tip into hot sterilized jars. Seal while hot and store in a dark cupboard.
Makes 4 small jars