Fresh figs are in season for a very short time, but now is the time, if you live in Australia.
One of my favourite ways to serve fresh figs is with smoked salmon. It may sound like a strange combination, but give it a try – I think it's delicious. Another favourite recipe is this one where they are wrapped in Prosciutto, stuffed with goat's cheese and then baked. The recipe serves two as a light lunch but is easy to multiply.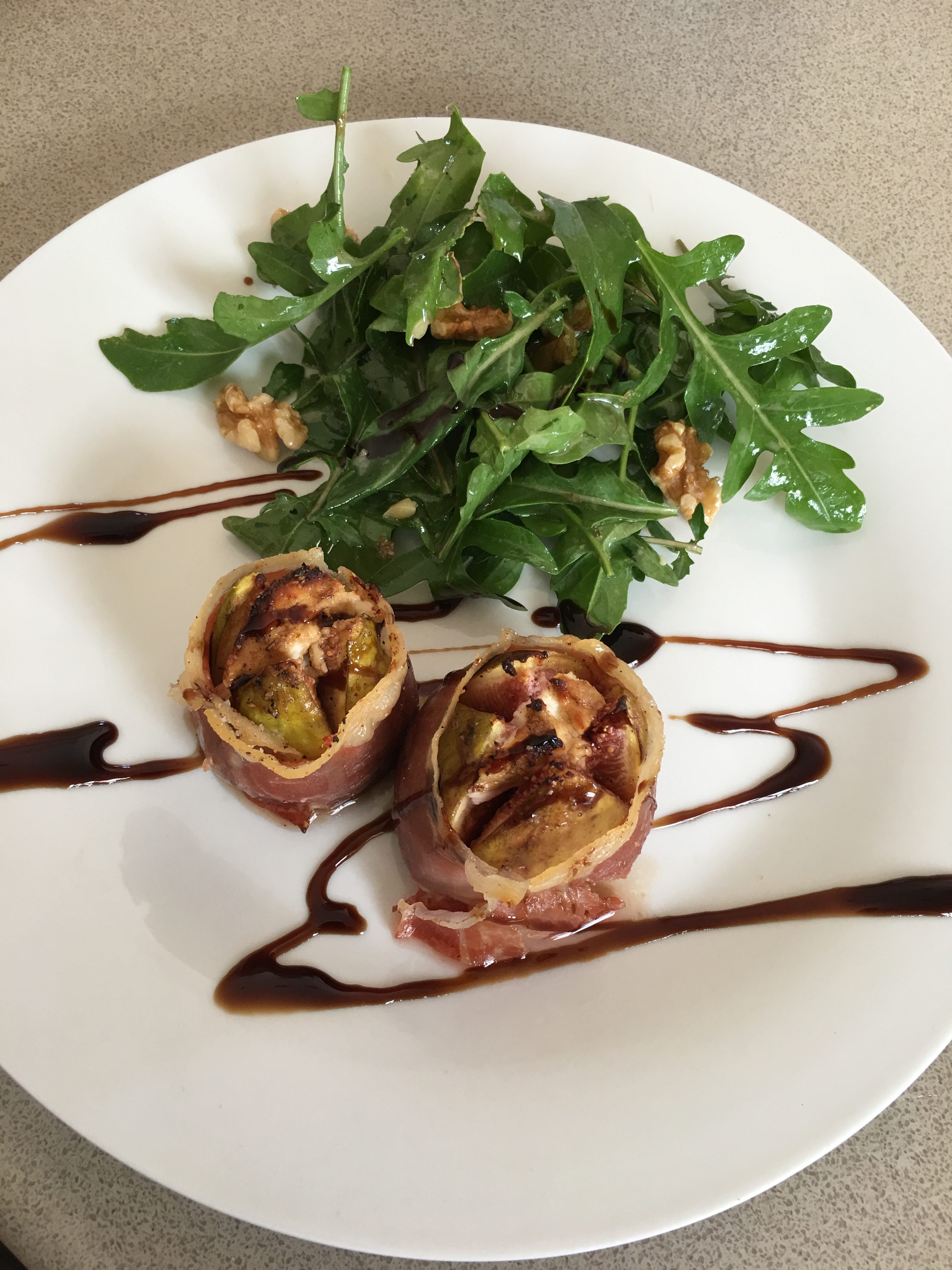 4 fresh figs
2 slices Prosciutto or Jamon Serrano
40-50g goat's cheese
1 tsp balsamic glaze or vinegar
1 tsp olive oil
1 tsp honey
Salt and freshly ground black pepper
To serve:
Rocket
Chopped walnuts
Simple oil and vinegar dressing
Balsamic glaze
Preheat the oven to 180°C. Remove stalks from figs then cut a cross on the tops. Squeeze gently from the bottom to open them up a bit. Cut each slice of ham in two lengthwise so you have 4 long strips. Wrap one around each fig, secure with a toothpick, then place in a small shallow baking dish. Stuff the cheese into the tops of the figs.
Mix the balsamic, oil and honey and drizzle over. Season with S and P then bake for 15-20 minutes. Serve with a rocket salad with some walnuts added and a simple oil and vinegar dressing. Garnish the plate with balsamic glaze.
Serves 2
Variations: use a creamy blue cheese instead of goat's cheese