Serve this delicious fresh chutney with curries, roast meats, fish, samosas, or in sandwiches and wraps. Or simply as a dip with fresh crusty bread. There's no end to its uses.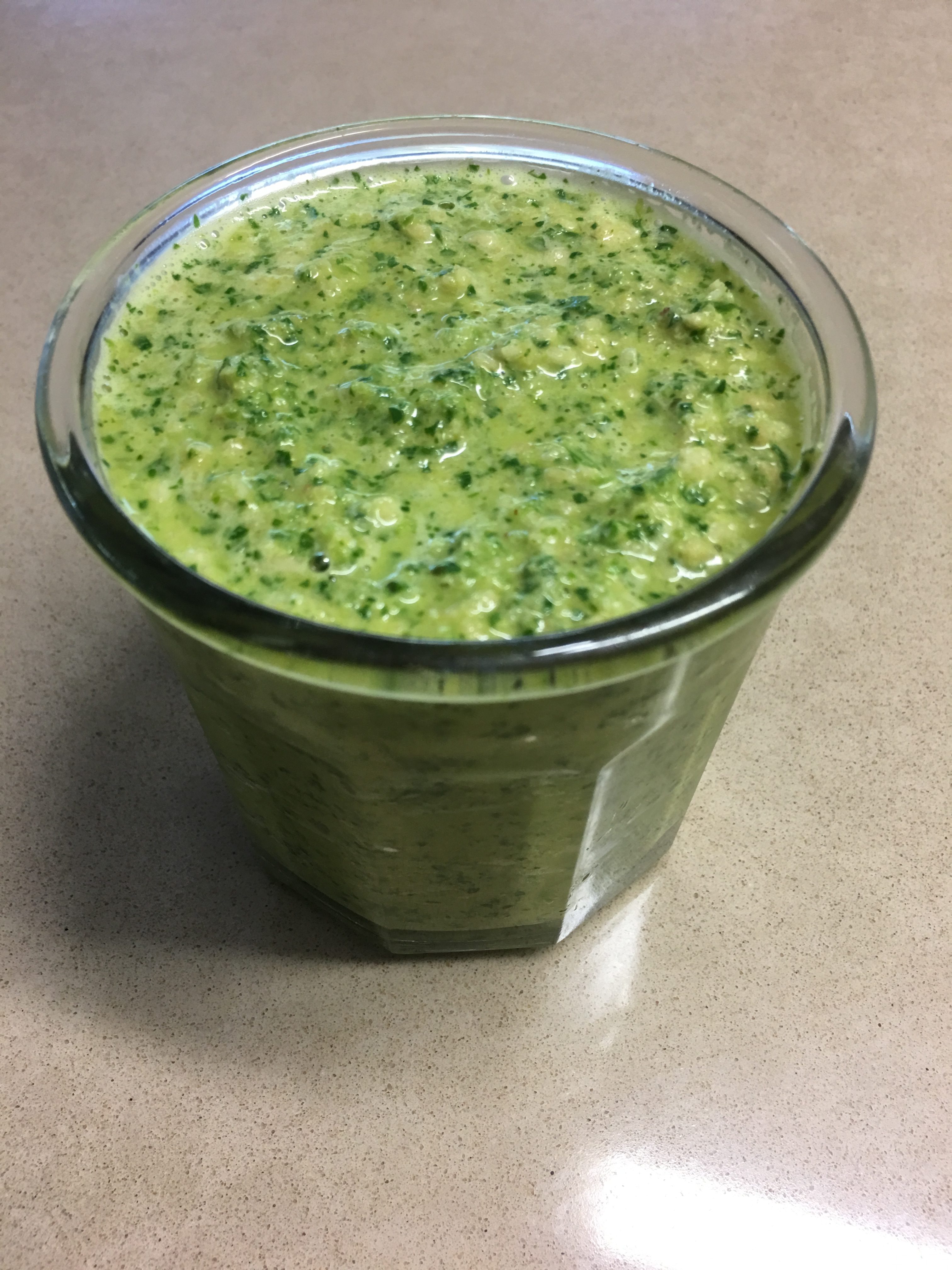 1 large bunch coriander
1 cup roasted peanuts
4 Tbs lemon juice
2-3 green chillies, seeds removed
1 tsp salt
¼ tsp turmeric
2 heaped tsp brown sugar
Place all ingredients in food processor and process till it looks like pesto. Scrape down the sides, add a little water if necessary, then briefly process again.
Keeps in the fridge for several days.
Makes about 1½ cups
Variation: use cashews or pine nuts instead of peanuts