Lancashire Hot Pot originated in the north west of England and was a popular winter dinner throughout the British Isles when I was growing up. My mother, who didn't have a large culinary repertoire, made it regularly and we loved it.
It's basically a lamb stew covered with sliced potatoes, cooked until crisp. In the old days it would have been made with mutton, something we don't see in the shops these days because the animals are killed much younger. My mother fried the onions and meat in dripping or lard, but I prefer to use butter or canola oil, or a combination.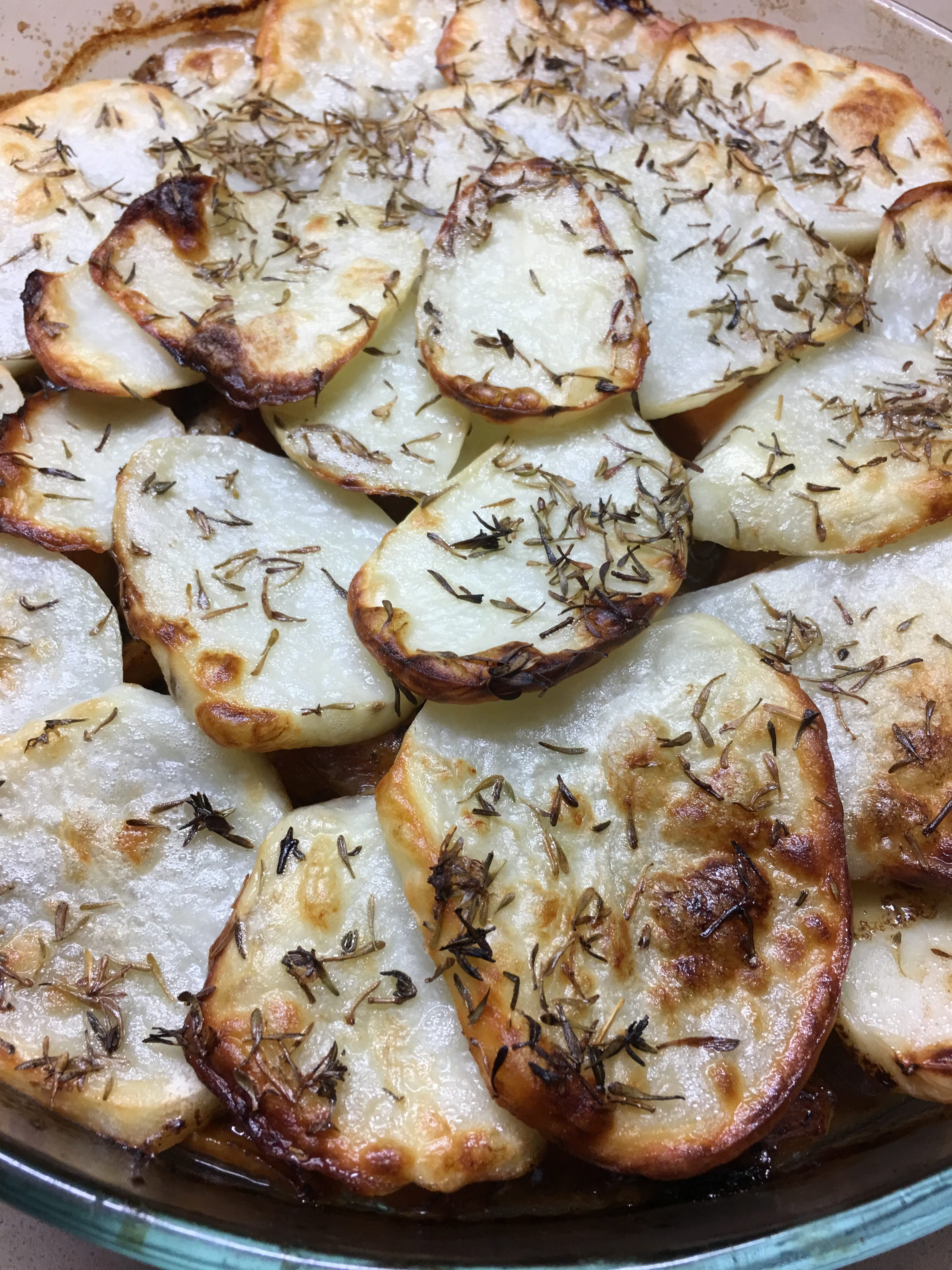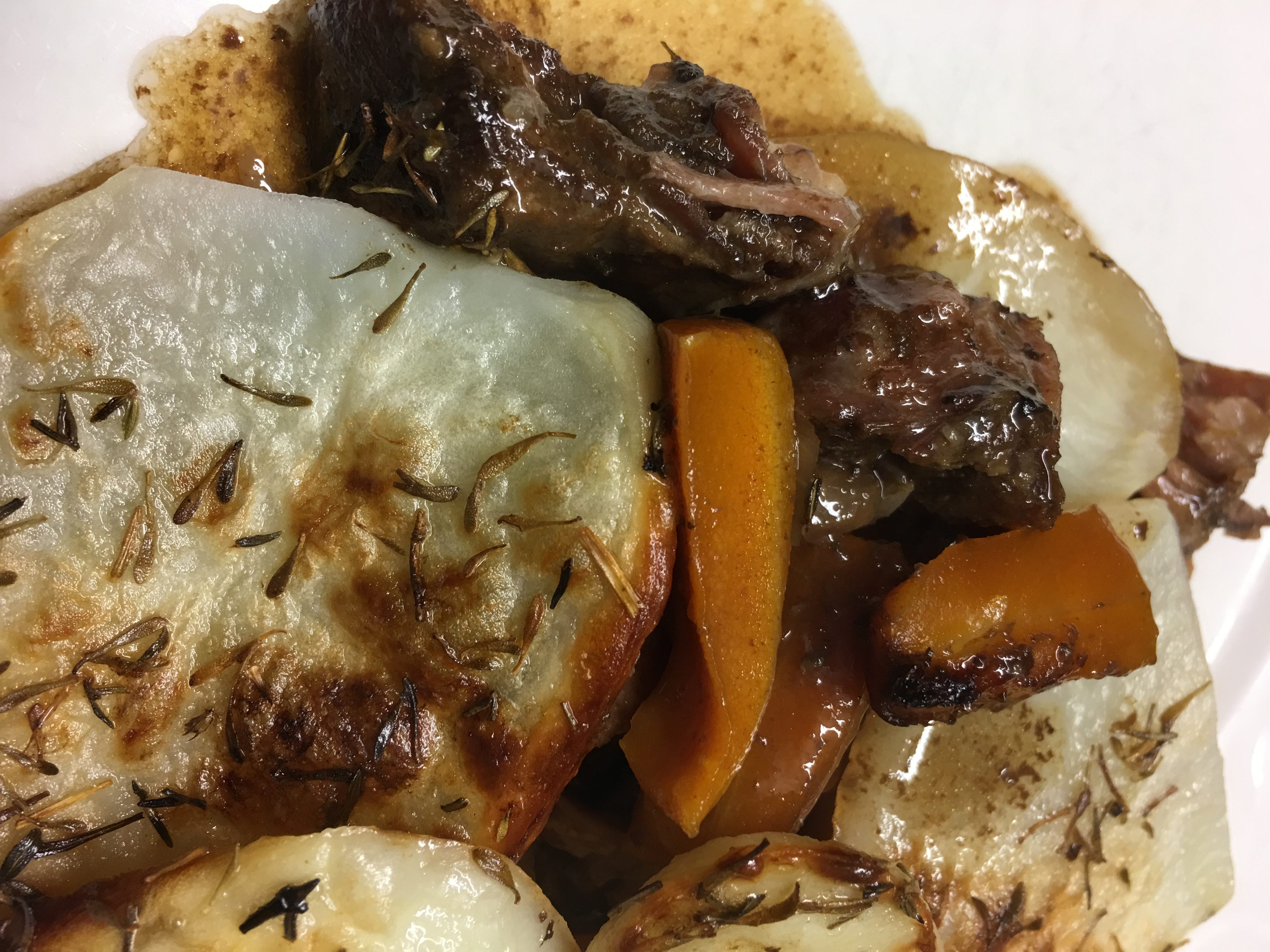 2 Tbs butter or oil or 1Tbs of each
1 kg stewing lamb, cut into 2cm cubes
2 Tbs plain flour
Salt and freshly ground pepper to taste
1 large or 2 smaller onions, diced
500g carrots, peeled and cut into slices or chunks
2 cups beef stock (or water and 2 beef stock cubes)
3 Tbs sherry or red wine (optional)
1 Tbs Worcestershire sauce
750g potatoes, peeled and thinly sliced
1 Tbs melted butter or oil, for brushing
1 tsp dried thyme
Preheat oven to 170°C. Mix lamb with the flour, salt and pepper. Heat butter or oil in a large frying pan and cook the meat over high heat, stirring, until browned. Place in a casserole dish. Add onions to the frying pan and cook, stirring from time to time, until softened. Add to the casserole with the carrots, stock, sherry and Worcestershire sauce. Mix well. Cover and cook for 30-60 minutes, or until meat is almost tender.

Remove lid and cover the meat with the sliced potatoes, starting from the outside and overlapping them slightly. Brush with melted butter or oil, sprinkle with thyme then cover with the lid or a piece of foil. Return to the oven for 45 minutes  or until potatoes are tender. Turn oven up to 200°C. Remove lid or foil and cook casserole until potatoes are browned and crisp. Serve with a green vegetable.
Serves 6