Some people hate anchovies and to be honest I'm not mad about them eaten just as they are. But when pulverised into a dressing or marinade they provide a powerful Umami boost. I reckon most anchovy-haters wouldn't even know they are there. The dressing for a Caesar Salad for example wouldn't be the same without anchovies.
The combination of anchovies, garlic and mustard in this recipe makes it a real winner. Serve with a green salad and a crusty loaf for a Mediterranean-style feast. Or serve with more traditional accompaniments such as roast potatoes and peas or beans. Or try this recent post for Green Bean Salad.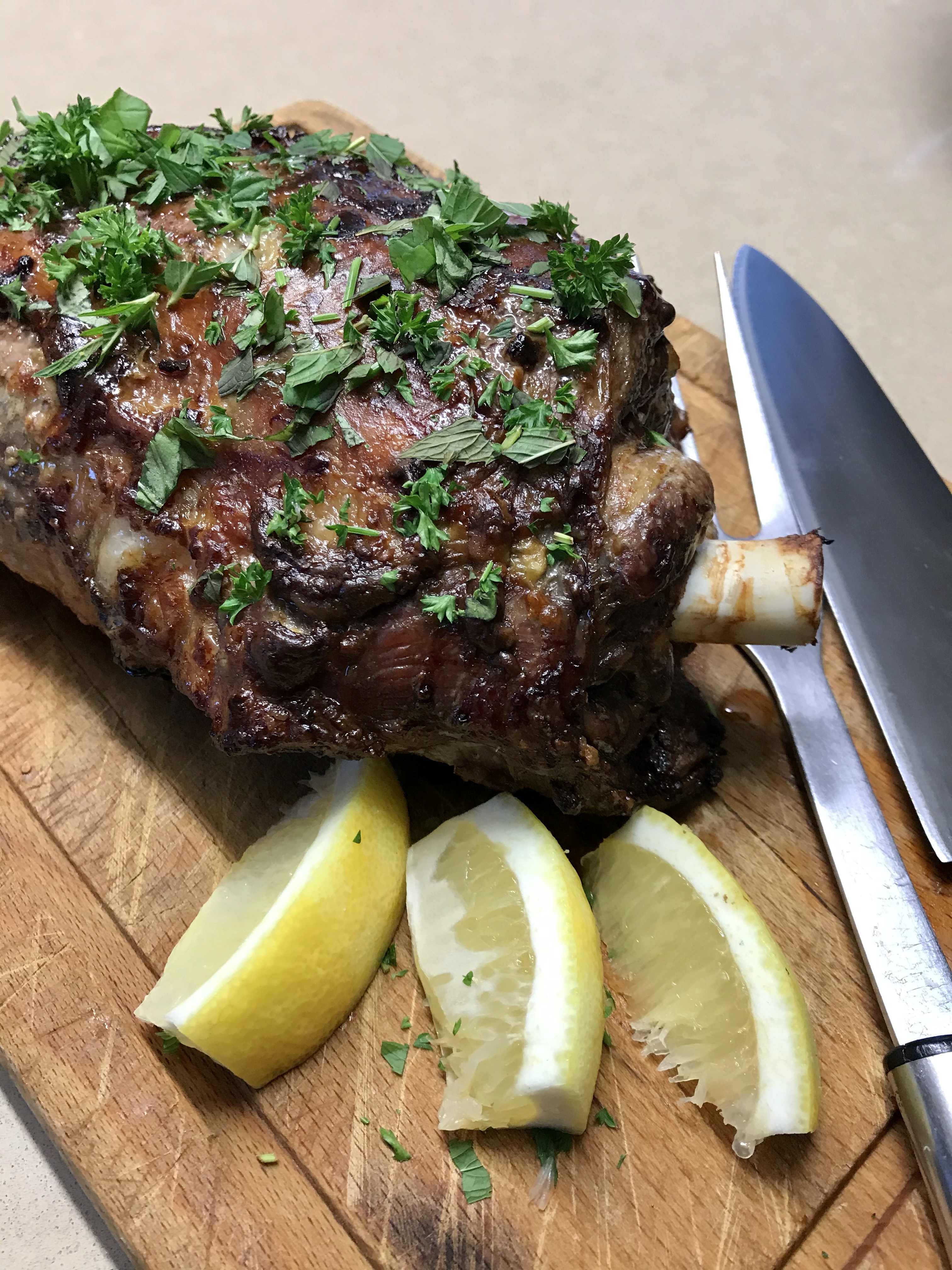 2 Tbs Dijon mustard
3-4 cloves garlic, crushed
2-3 anchovy fillets, drained
2-3 tsp grated lemon rind
1.5 to 2kg leg or shoulder of lamb, bone in
To serve:
Chopped or whole fresh herbs (parsley, oregano, marjoram or whatever you have)
1 lemon cut into wedges
Preheat oven to 180°C. Combine mustard, garlic, anchovies and lemon rind, using a mortar and pestle, or blitz in a small food processor. Adjust quantities according to the weight of the lamb. Smother the lamb with this mixture, on both sides. Place in a roasting pan and oast for about 1½ hours, or until lamb is cooked as you like it, basting from time to time. A 1.5kg piece will take a little less time than a 2kg one and a boned joint will take longer than one with the bone in. If you like your meat fairly well done it may take up to 2 hours.
Remove lamb from pan and leave to rest, covered loosely with foil, for 15 mins. Carve lamb, drizzle with pan juices and serve garnished with herbs and lemon wedges. Roast potatoes and a salad or green vegetable go well with the lamb.
Serves 6