I've always liked the combination of orange and chocolate which works well in this quick and easy cake. It's moist and keeps for several days in a sealed tin.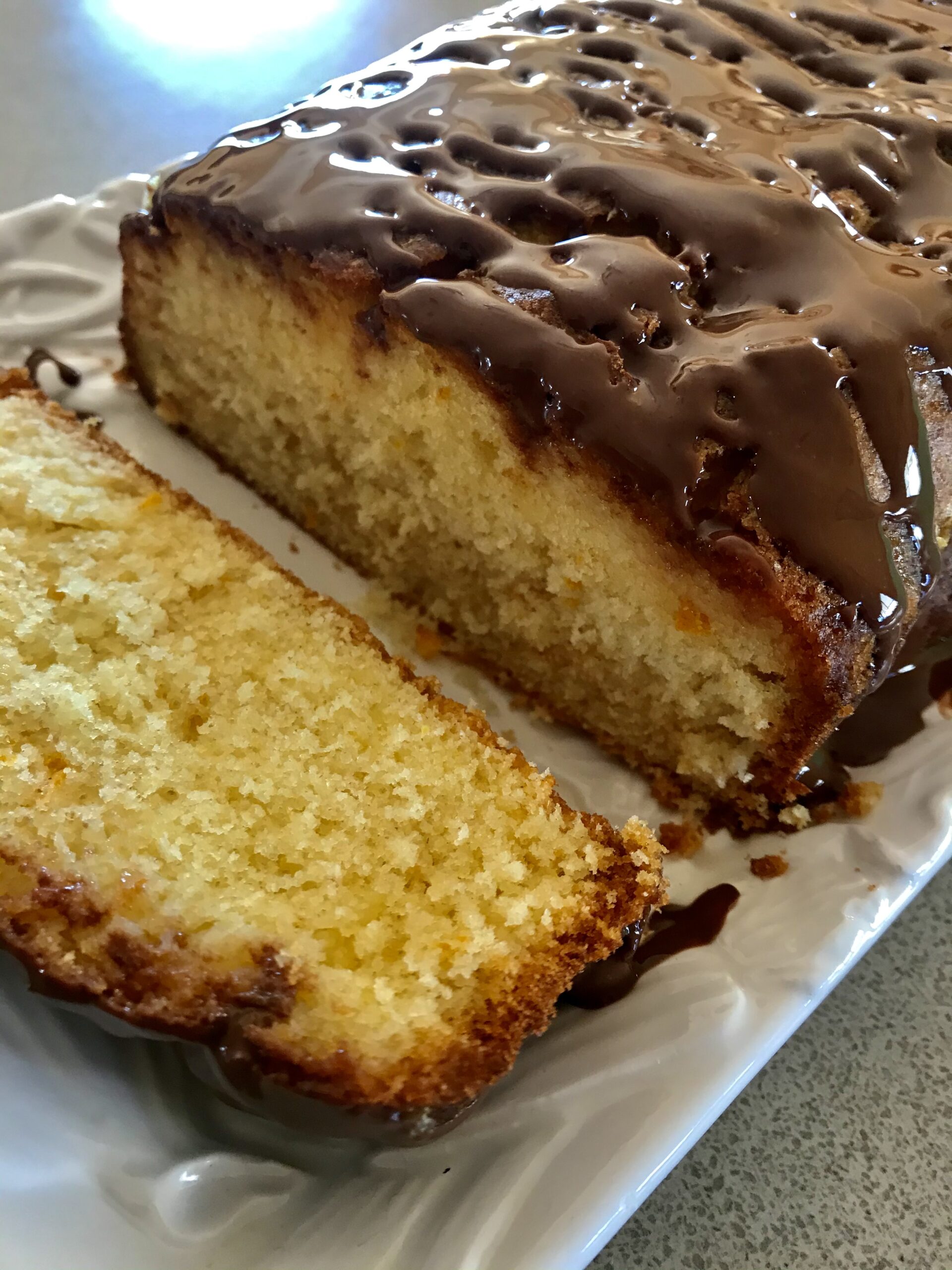 140g butter, at room temperature
¾ cup sugar
3 eggs
1¾ cups SR flour
1 rounded tsp baking powder
1/3 cup milk
Grated rind 2 oranges
Syrup:
2 Tbs sugar
Juice 2 oranges
Topping:
75g dark chocolate
Piece of Copha the size of a walnut (or substitute butter or 2 tsp oil)
Preheat oven to 180°C (170°C fan oven) and grease and line a loaf pan.  I used a silicone pan which you don't need to grease.
With electric beaters or in a food processor, mix butter and sugar until light and fluffy. Add the eggs one at a time, stopping to scrape down the sides. Add sifted flour and baking powder and lastly the milk and orange rind. Scrape into loaf pan and smooth over the top with a knife. Bake for 40 minutes, or until golden brown, risen and firm to the touch in the middle. Leave cake to cool in the pan.
Meanwhile, place sugar and orange juice in a small saucepan and heat until sugar has dissolved. Boil for 2-3 minutes. Pierce cake all over with a skewer and spoon syrup evenly over the top. Place chocolate and Copha (butter or oil) in a bowl and stand the bowl in simmering water until melted. Cool a bit so it's not too runny, then when the cake has cooled, drizzle chocolate all over the top,
Keeps in a tin for several days.