Rice pudding is one of my favourite desserts. Hot or cold, with or without additions or accompaniments.
Unfortunately I married someone who was put off rice pudding and all similar desserts (custard, tapioca, semolina) after spending time at a boys' boarding school in his youth. This is why I rarely make something I love.
Browsing on the internet recently I found a post by someone who also finds themselves alone in a house of people who are anti rice pudding. So she just makes one or two, or three or four individual puds, just for herself. What a good idea I thought, so that's what I did. If you don't want to turn on the oven just to cook one or two individual puddings, wait until you're baking something else and cook them at the same time.
Mum used to make one large rice pudding when I was growing up. A delicious dark skin developed on top, which I gather some people prefer to discard. In our house we argued over who got the skin.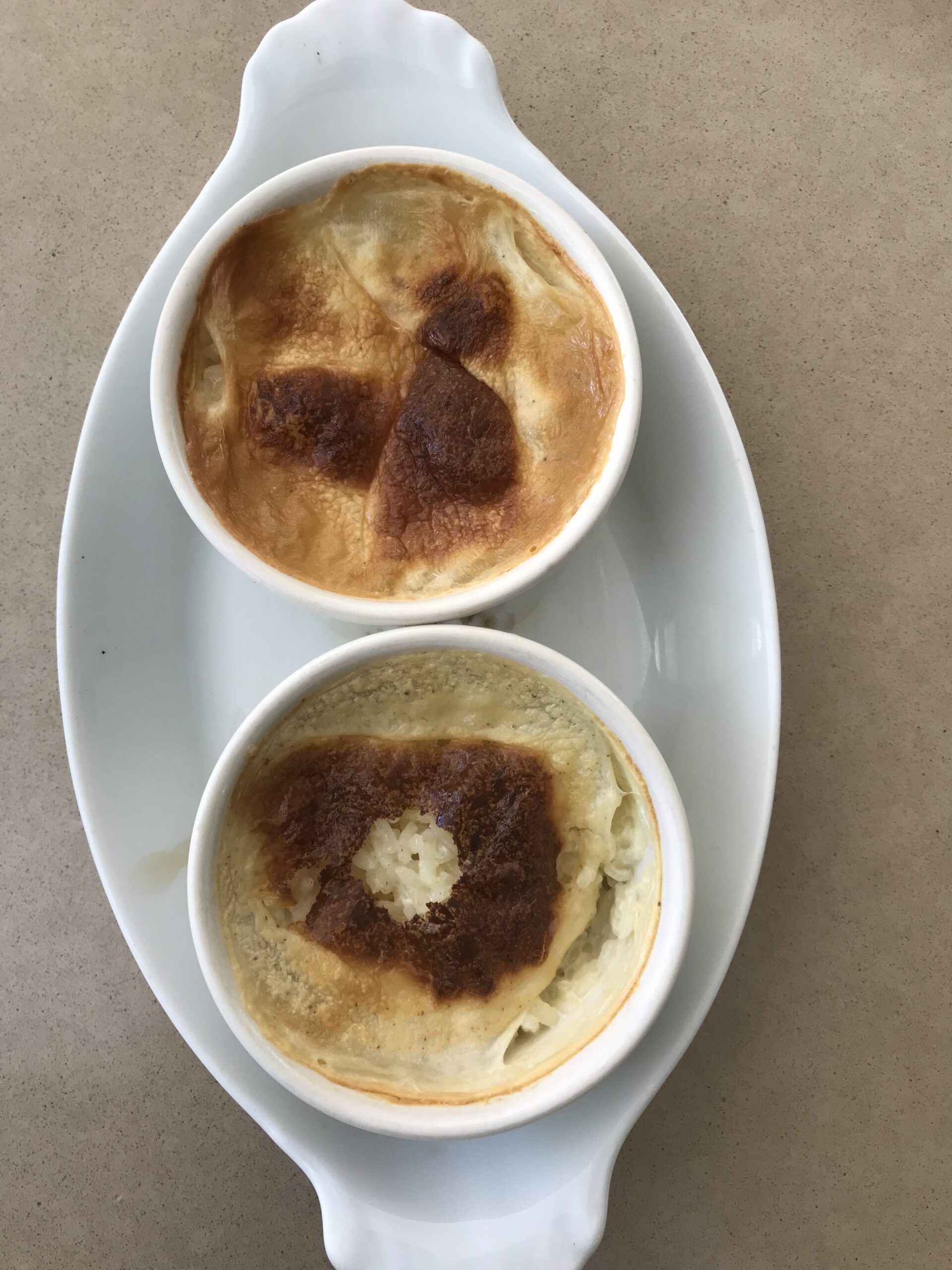 Per serving:
1 level Tbs short grain (eg Arborio) rice
1-2 tsp sugar, to taste
½ cup milk
A pinch of nutmeg or ½ tsp vanilla (optional)
To serve:
Pouring cream
You will need one cup ramekins or tea/coffee cups to make these puddings. Grease them lightly, as many as you want to make, and arrange on a baking tray or in an ovenproof dish. Preheat oven to 170°C.
Place the rice, sugar, milk and flavourings in each dish and stir to combine. Bake for 35-40 minutes, or until cooked and browning on top. You can discard the skin which forms on the tops, but I like it. Serve hot or chilled with cream.
To reheat in the microwave, drizzle a little milk on the top to moisten, then zap on high for one minute.
Makes as many as you want