This simple recipe for pumpkin is quick and easy to prepare. Delicious served as a side dish with any main course. Leftovers are nice cold in wraps or salads. I used a butternut pumpkin, known as butternut squash in some countries.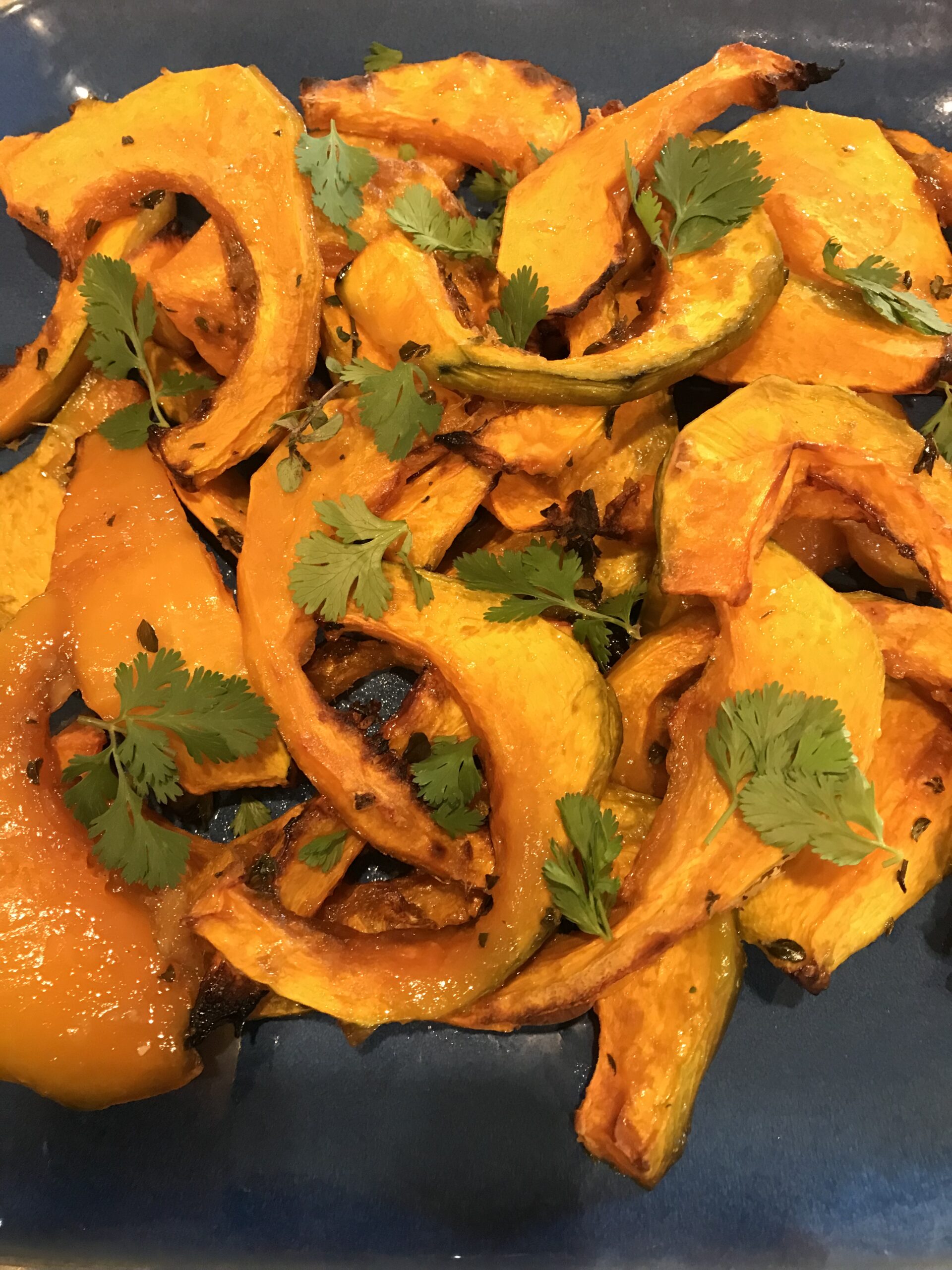 1kg pumpkin, peeled and cut into 1cm wedges (see photo)
1 Tbs grated fresh ginger
2 Tbs olive oil
2 Tbs maple syrup
1 Tbs fresh thyme, chopped
1 tsp salt
To garnish:
Fresh coriander leaves
Toasted pine nuts (optional)
Preheat oven to 180°C. Line a large shallow baking sheet with baking paper. Place all ingredients except pumpkin in a bowl and mix well. Add pumpkin and turn to coat, then spread over the baking sheet, in one layer. Drizzle with any oil and syrup mixture left in the bowl. Bake for 30-40 minutes, or until cooked and starting to brown and caramelise around the edges. Turn once or twice during cooking time.
Serve garnished with the coriander and, if using, the pine nuts.
Serves 8
Substitution: if you don't have any maple syrup substitute honey.