The recipe for date and nut loaf originated in Scotland. It was brought to Australia by the early immigrants where it became popular in the late 19th and early 20th centuries. Back then home cooking was the only way to get cakes and pastries, especially in rural areas.​
Willow started business in 1887 as a metal working company based in Melbourne. They made canisters for tinned biscuits and tea, but the outbreak of the First World War saw their manufacturing change to making armaments and essential packaging for the war effort.
In the early 1920's, the Willow brand was established and they began to make baking pans with the Willow logo printed on them. The nut loaf tin shown in the photo – cylindrical with a removable lid on each end – was developed by Willow at that time. Pretty much every housewife in Australia who married between 1920 and 1960 had one, my mother-in-law included. Nowadays they are considered a collectable item and I found one recently in a second-hand shop. It worked, although getting the cake out of the tin was no doubt more difficult than if I had bought one of the newer, non-stick versions you can buy online. If you're using an old-fashioned one make sure you grease it well with melted butter, including the insides of both lids.
Don't worry, if you don't have one of these special tins, just make it in a standard loaf tin.
While you can always eat this as it is, some prefer it spread with butter.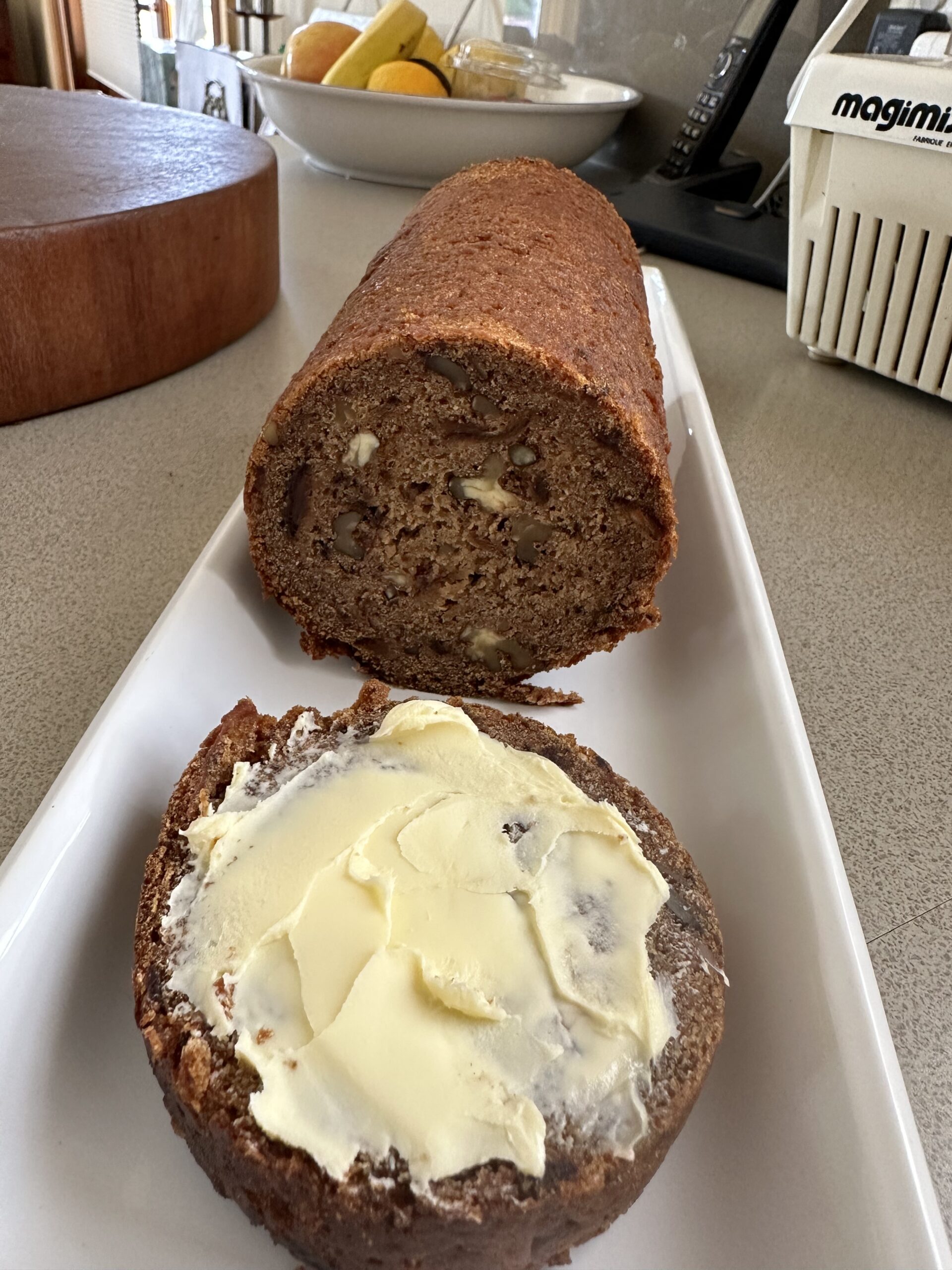 1 cup water
150g dates, coarsely chopped
2 tablespoons butter
3⁄4 cup brown sugar
1 teaspoon bicarbonate of soda
13⁄4 cups self-raising flour
1 egg, beaten
100g walnuts, coarsely chopped
Preheat oven to 180ºC. Bring water to the boil in a small saucepan. Add the dates, butter, sugar and soda and boil for 2-3 minutes. Remove from the heat and allow to cool a little. Add the flour, egg and walnuts and mix until combined. Spoon mixture into a well-greased nut loaf tin, standing up with the lid on the bottom. Fill to just under 3⁄4 full because the mixture will rise as it cooks.
Place the greased lid on top and cook in the oven, standing upright, for about 45 minutes. Any leftover mixture can be baked in greased muffin tins. If you don't have a nut loaf tin you can make this in a loaf tin.
Serve sliced, plain or buttered.