This recipe is adapted from one by Jamie Oliver and it's a real winner.
A great way to use broad beans if you have them growing in the garden. Or a packet of frozen broad beans works well. In fact they are one of those vegetables, like peas, which freeze so well they're almost as good as fresh ones.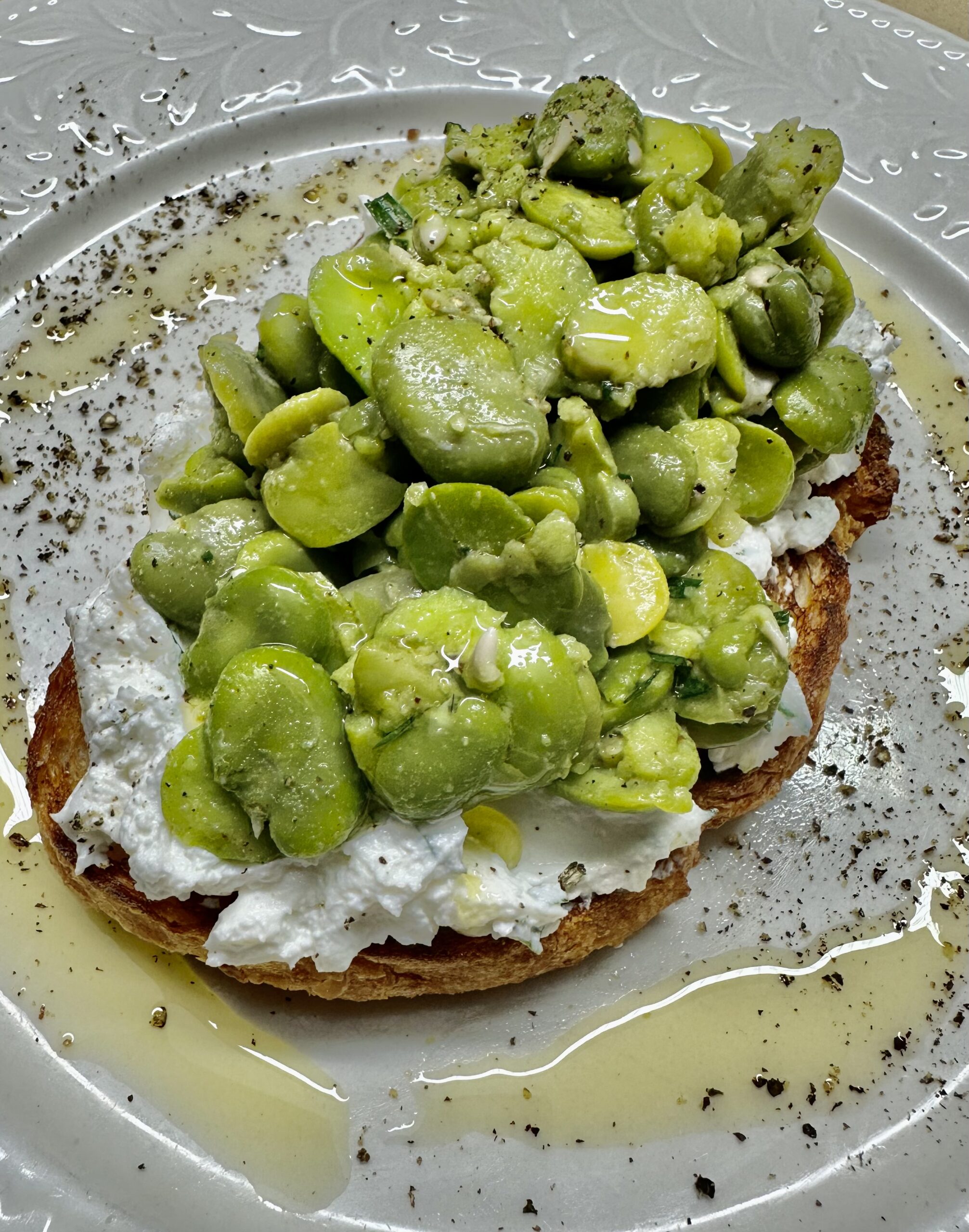 500g broad beans, fresh or frozen
150g soft creamy goat cheese (see note below)
4 thick slices sourdough bread
2 Tbs chopped fresh tarragon (or parsley if you can't get tarragon)
Salt and freshly ground black pepper, to taste
2 cloves garlic, peeled
Extra Virgin olive oil
Cook broad beans for 2-3 minutes in boiling salted water. Drain, refresh under cold water, then slip off and discard the outer skins and drain again. Add the tarragon and olive oil, salt and pepper to taste.
Mix cream cheese with one of the cloves of garlic, crushed. If it's too thick, add a tablespoon or two of plain yoghurt.
Toast the bread then rub with the other clove of garlic. I brushed both sides with a little olive oil and toasted them in a sandwich press.
Divide the cream cheese  between the slices of toast, top with the broad bean mixture and drizzle extra virgin olive oil.
Serves 4
Note: Jamie uses feta cheese mashed with plain yoghurt. I used Aldi spreadable goat cheese which comes in a 150g pot. It's soft enough that you may not need any yoghurt.