Australian restaurateur Bill Granger served his first plate of smashed avocado in 1993 at his informal café Bill's, located in the Sydney suburb of Surrey Hills.
Roughly mashed and seasoned with lime juice, olive oil, salt and pepper he served the avocado on toasted sourdough bread. The dish took off to become a global phenomenon, indicative of the rising popularity of Australian-style breakfasts and brunches.
In this recipe I have added some pesto and poached eggs, to create a more substantial dish for lunch. If liked, serve two poached eggs per person.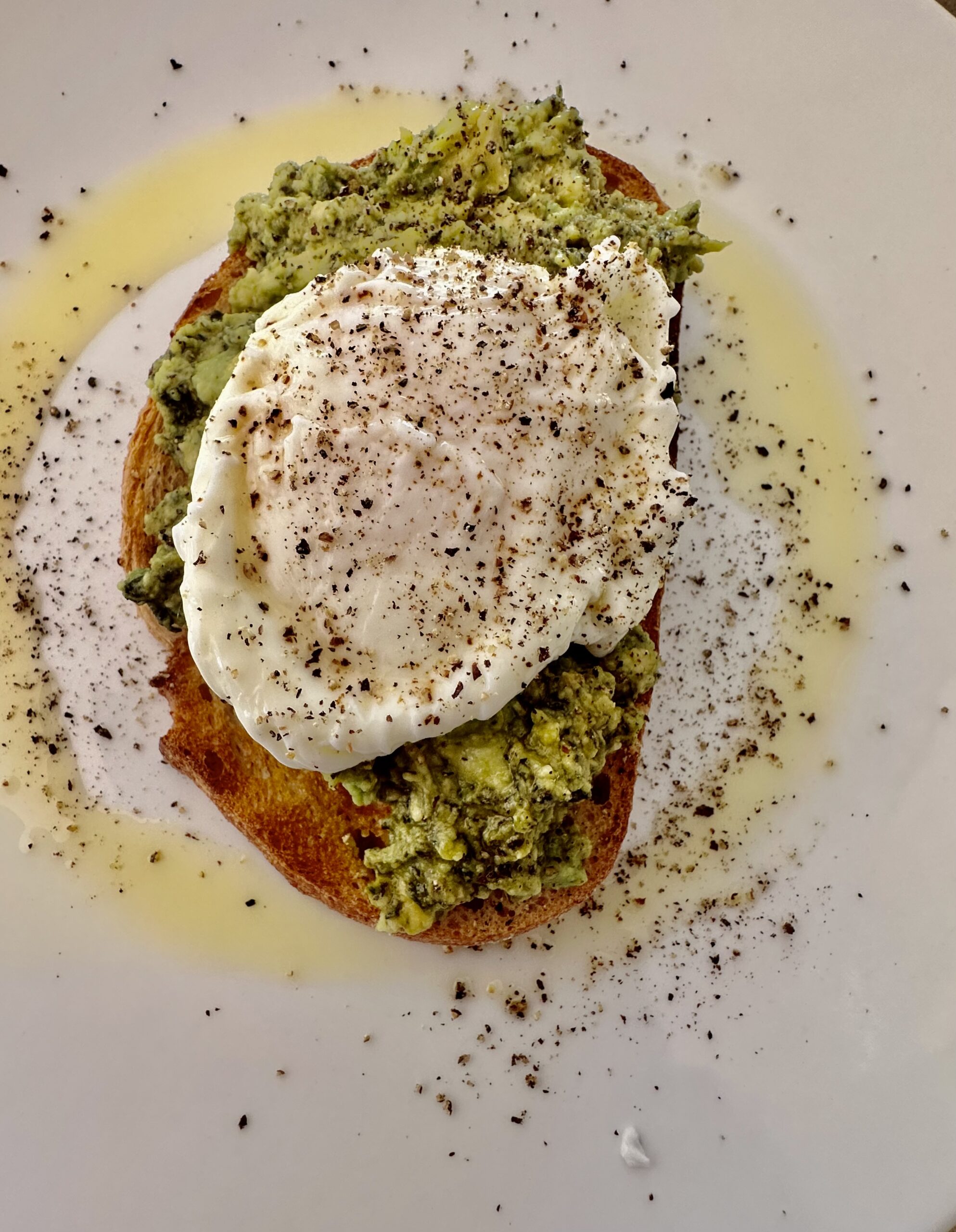 1 large ripe avocado
2 Tbs pesto (preferably home-made)
Salt and freshly ground black pepper, to taste
Lemon or lime juice, to taste
Extra virgin olive oil, to taste
2 poached eggs
2 thick slices sourdough bread, toasted
Remove flesh from avocado onto a plate and mash roughly with a fork. Leave it nice and chunky. Roughly mix in the pesto and season to taste with salt, pepper, lemon or lime juice and olive oil.
Arrange toast on two serving plates. Top with the avocado, then the poached eggs. Garnish with a drizzle of olive oil and some cracked pepper.
Serves 2
Note: make pesto at the end of summer when basil is cheap and plentiful – you may even have some in your garden. Freeze in ice cube trays, then tip into a container or plastic bag and keep in the freezer to add a taste of summer to your winter recipes. Spread over pizza bases instead of the usual tomato paste. Use in pasta dishes such as this one.