This delicious recipe makes a light, vegetarian lunch for the warmer months. It looks just like a raw beef carpaccio but in fact it's thin slices of watermelon!
I haven't put quantities in the ingredient list because they will vary according to how thick you cut the watermelon and the number of servings. The photo shows a lunch size. As a starter make them smaller.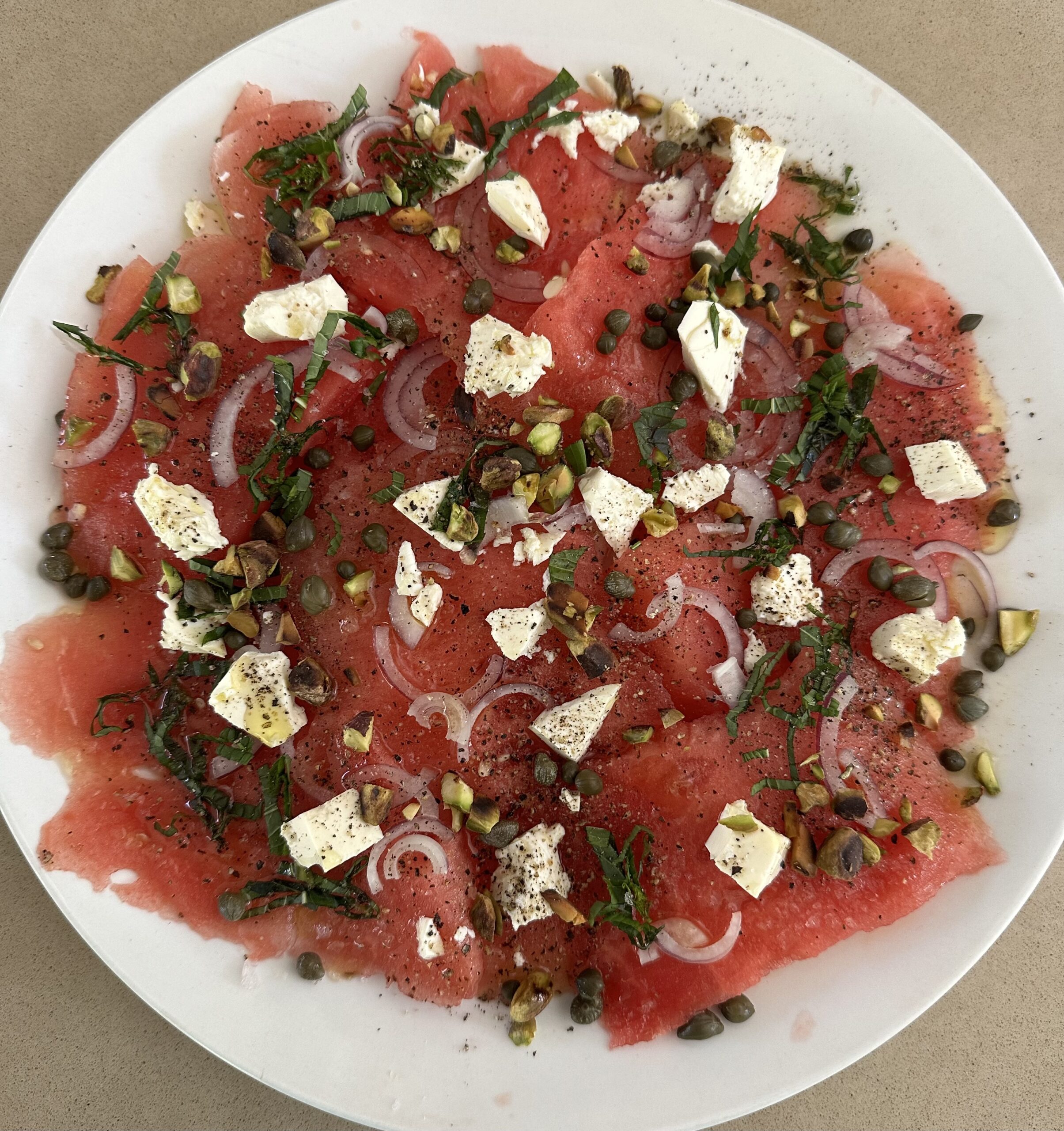 Thin slices of watermelon
Crumbled feta cheese
Thinly sliced red onion
Capers
Lightly toasted pistachios, roughly chopped
Chopped fresh mint
Salt flakes and freshly ground black pepper
Extra Virgin olive oil
Juice from ½ a lemon
To serve:
Balsamic glaze (optional)
Arrange overlapping slices of watermelon on serving plates. Sprinkle over the cheese, onion, capers, pistachios and mint. Season with salt and pepper and drizzle with olive oil and lemon juice.
Serve with balsamic glaze, if liked.
Substitutes: use pine nuts instead of pistachios; creamy goat cheese instead of feta, rockmelon instead of watermelon.