This easy recipe is perfect for a mid-week family dinner.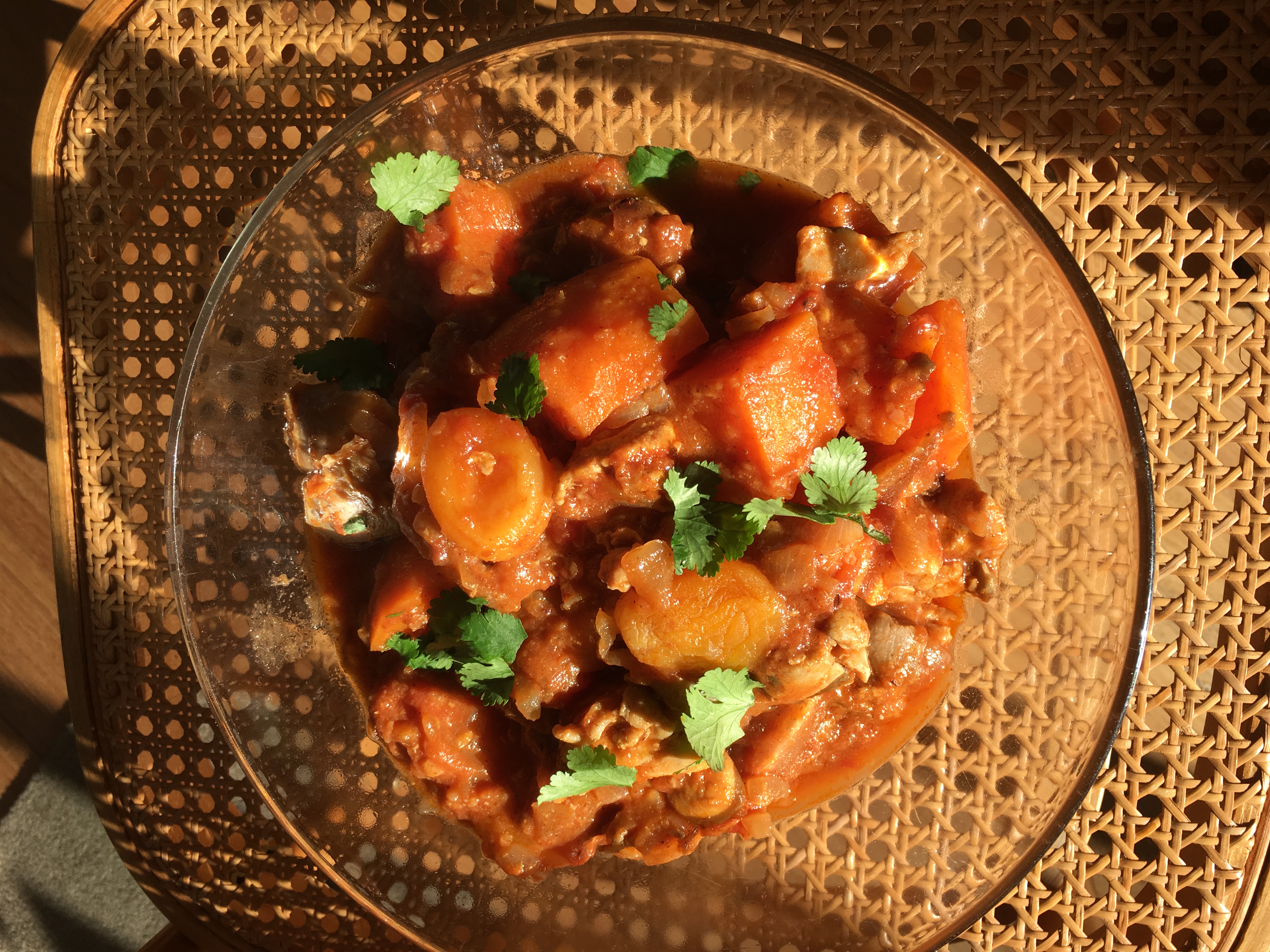 1 kg skinless boneless chicken thighs
2 Tbs olive oil
2 medium onions, finely slice
4 cloves garlic, crushed
1 Tbs grated ginger
1 tsp each ground cumin, paprika and cinnamon
¼ cup fruit chutney such as mango or tomato
½ cup dried apricots, halved if large
1 medium sweet potato, peeled and cut into wedges
1½ cups chicken stock
1 can chopped tomatoes
Salt and freshly ground pepper to taste
To serve:
Chopped fresh coriander
Couscous
Trim chicken and cut into 2-3cm chunks. In a large deep frying pan heat oil and cook the onions and garlic over medium heat, stirring often, until soft but not brown. Add the ginger and spices and cook for another 1-2 minutes, stirring. Add chutney, dried apricots, sweet potato, chicken stock and tinned tomatoes. Cover, lower the heat and simmer, stirring often for 20-30 minutes or until chicken is tender.
Sprinkle with coriander and serve with couscous.
Serves 4-6