Regular Café Cat readers will know that I'm a great fan of roast vegetables and love trying new combinations. This dish using sweet potatoes and pears, combined with chick peas and topped with crispy prosciutto is a real winner.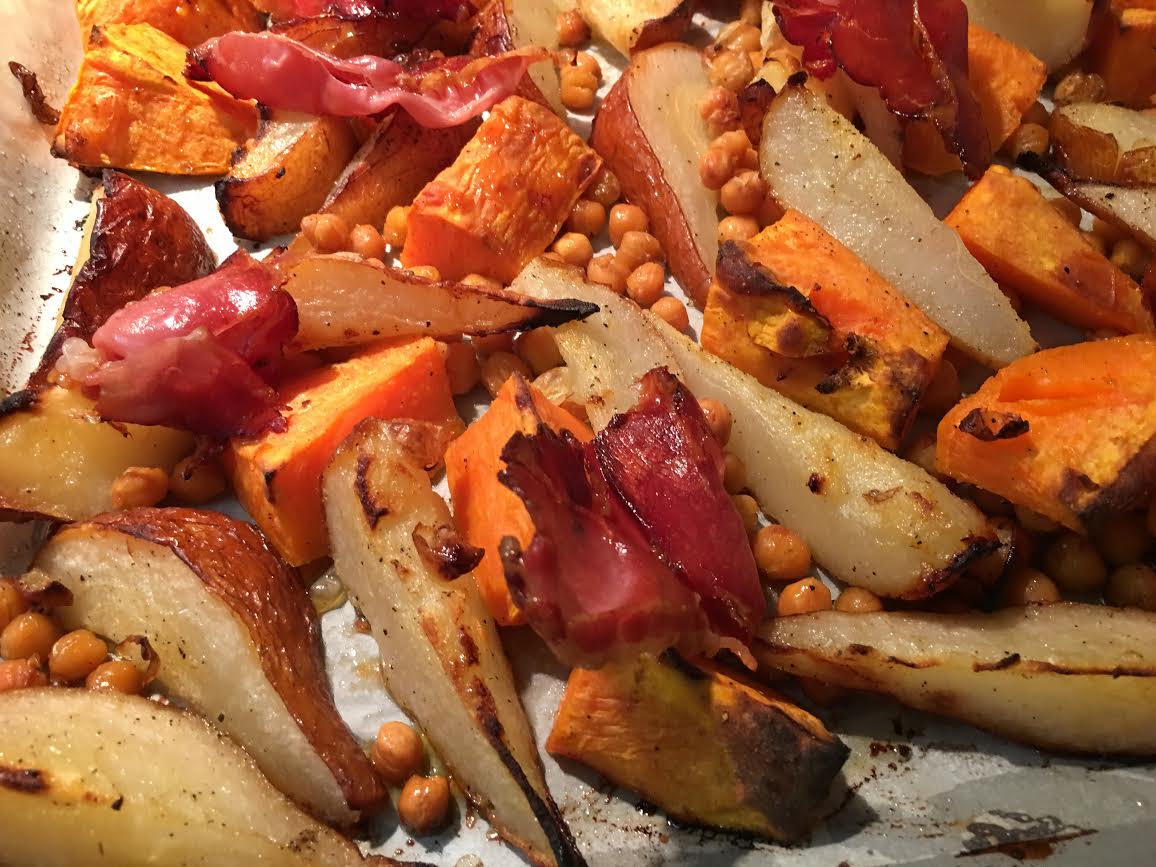 1 large or two smaller sweet potatoes, peeled and cut into large thick wedges
3 large pears, unpeeled and cut into six or eight, lengthwise then cored
1 can chick peas, rinsed and drained
About ¼ cup olive oil
1 tsp salt
Freshly ground pepper
100g thinly sliced prosciutto (I used Aldi Black Forest Ham)
Pre-heat oven to 200°C. Place all ingredients except prosciutto in a large bowl and mix well. Line a large shallow baking tray with baking paper then spread the vegetables over the tray in one layer. The paper is to make washing up easier but is optional. Bake vegetables for about half an hour or until cooked and starting to brown around the edges. Re-arrange them halfway through cooking time, so they cook more evenly.
In a non-stick frying pan put a tiny bit of oil then cook the prosciutto until crispy. Serve on top of the vegetables.
Serves 3-4
Variations: use pumpkin instead of sweet potato, apples instead of pears, thinly sliced bacon instead of Prosciutto. To make the dish more substantial serve it on a bed of lightly dressed rocket and scatter some crumbled feta or goat's cheese over the top. Vegetarians can just leave out the prosciutto.