There seem to be a lot of lunches to attend at this time of year. After a substantial lunch it's nice to make something light but tasty for supper.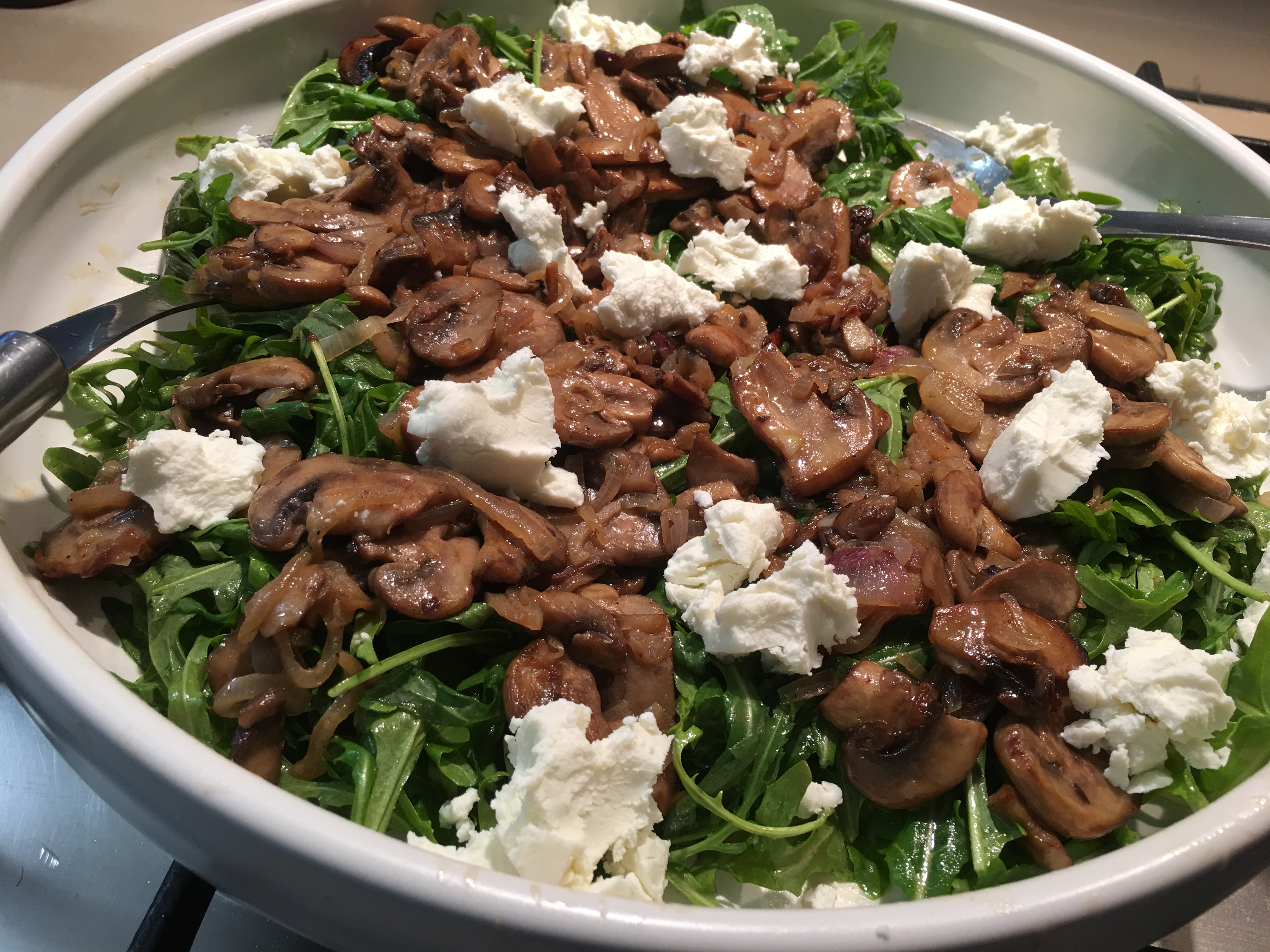 2 Tbs olive oil
1 Tbs butter
3 shallots, thinly sliced (about ½ cup)
About 400g fancy mushrooms (shitake, oyster, porcini) or ordinary mushrooms
Salt and freshly ground black pepper
4-6 cups rocket (or baby kale) washed and spun dry
¼ cup dry sherry
100g fresh goat's cheese, crumbled
3-4 Tbs pine nuts, lightly toasted (optional)
Dressing:
3 Tbs sherry vinegar (or another kind
2 tsp Dijon mustard
2 tsp honey
1/3 cup olive oil
Heat oil in a non-stick frying pan and cook shallots over medium heat for 5-10 minutes or until softened. Add sliced mushrooms and continue to cook, stirring often, for another 5-10 minutes or until starting to brown. Add sherry, season with salt and pepper then cook, stirring often, until liquid has evaporated.
Meanwhile shake dressing ingredients in a jar with a lid. Mix rocket with enough dressing to lightly coat and place in a large serving dish. Arrange the mushrooms and shallots on top of the rocket and top with the cheese and the pine nuts if using – I didn't in this photo.
Serves 4