This quick prawn dish is delicious on its own or served with rice, pasta or crusty bread. I made half the recipe.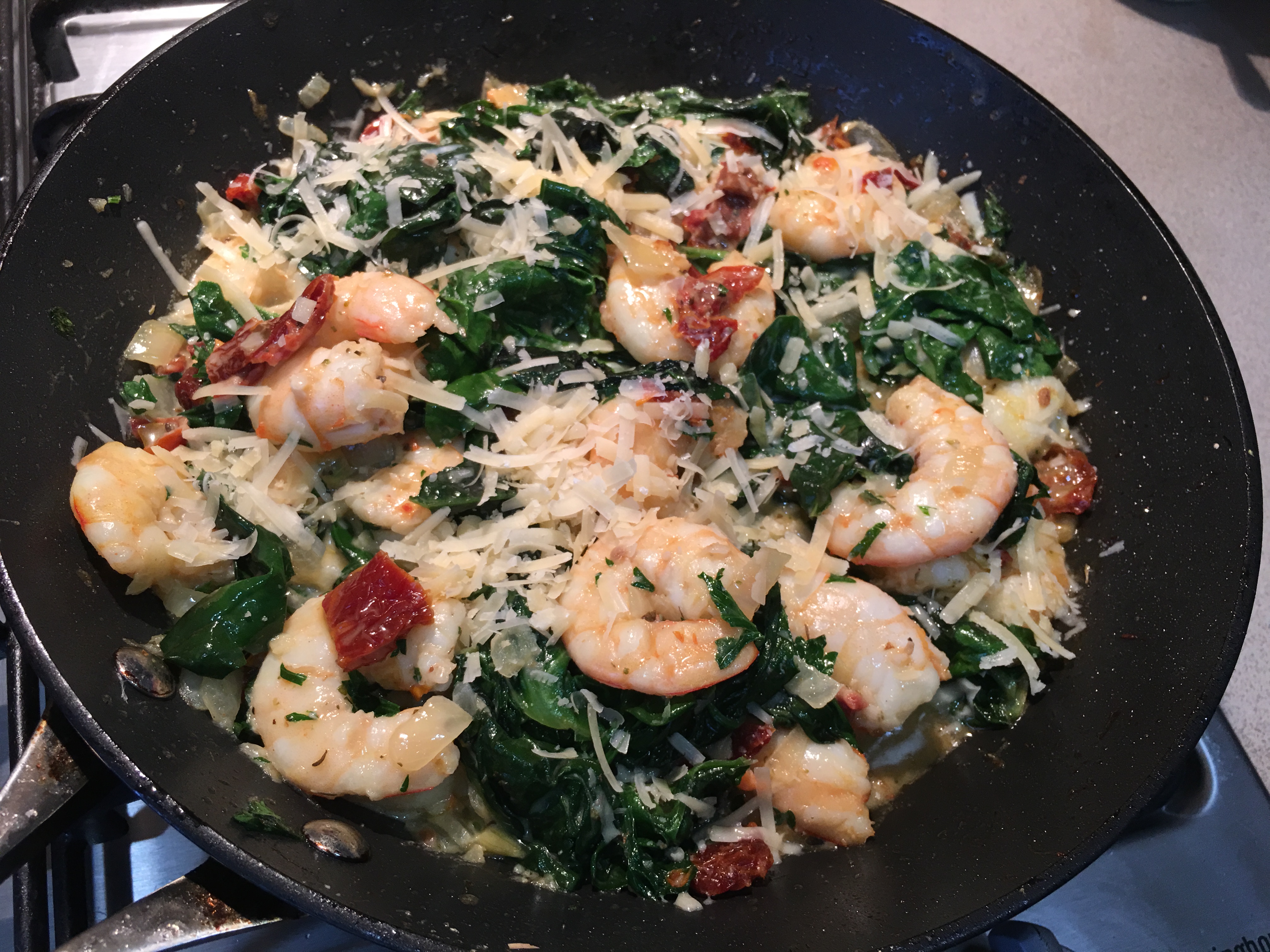 2 Tbs butter or olive oil
6 cloves garlic, finely chopped
1 small onion, finely chopped
1 kg green prawns (About 500g peeled weight)
½ cup white wine (if preferred use some stock)
100g sun dried tomatoes
3-4 cups baby spinach leaves, or big leaves torn up
1 tsp dried oregano (or 2 tsp fresh)
1 tsp dried thyme (or 2 tsp fresh)
1 Tbs chopped fresh basil
1 Tbs chopped fresh parsley
1 cup cream or coconut cream
Salt and freshly ground black pepper to taste
2/3 cup grated Parmesan cheese
In a large frying pan, melt butter and fry garlic and onion until soft but not brown. Add the prawns and cook, stirring, until they turn pink. Add the wine and cook for 2-3 minutes over high heat to reduce a bit. Add sun dried tomatoes, cut into thin strips, spinach, herbs and cream. Cook, stirring for 2-3 mins or until spinach has wilted and sauce has thickened a bit. Season to taste then serve topped with the grated cheese.
Serve with rice, pasta or crusty bread.
Serves 4
Variation: use cubes of chicken breast instead of the prawns.