We planted two grapevines at the farm, one red and one white. We didn't pay a great deal of attention to the varieites and now discover that the black grape is what's known as a Champagne Grape.
This has nothing to do with Champagne – either the region or the beverage – it's just the name. The fruit of the Champagne grape is small and round and looks more like a blueberry than a grape. It's the variety which is dried to make currants, which aren't really currants at all. Traditionally used in Christmas cakes and puddings, currants are also known as Black Corinthian Raisins or Zante raisins.
We've been eating these small sweet grapes fresh for dessert or breakfast, with a dollop of Greek yoghurt. I also dried a few as you can see in the photo. Left on a tray in a sunny spot they were ready in a few days.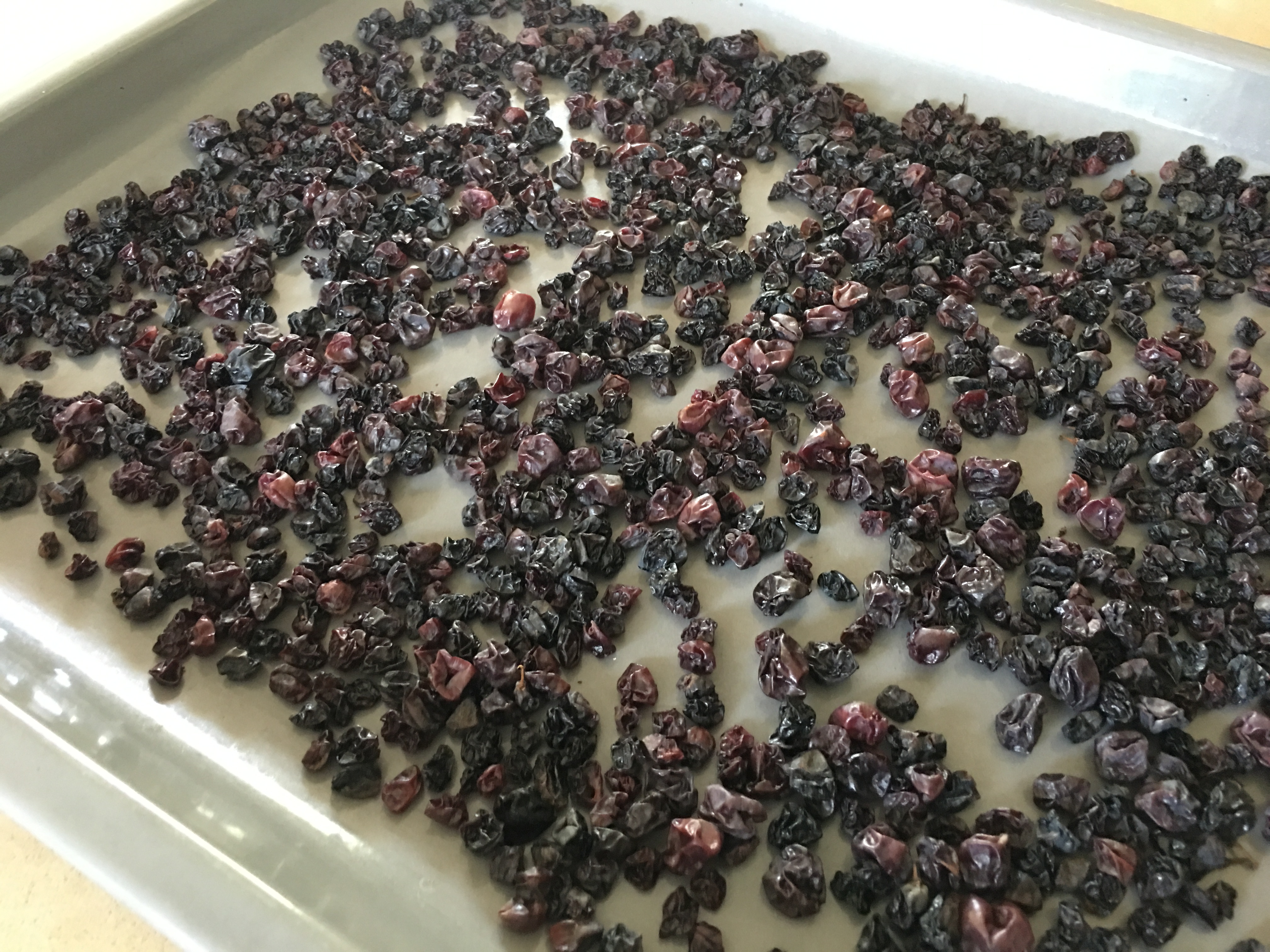 The last few Champagne grapes went into this recipe for scallops from a New Zealand website called Epicurious. Matthew declared it was Business Class food, which I think he meant as a compliment – something Neil Perry who plans the menus for QANTAS might approve of?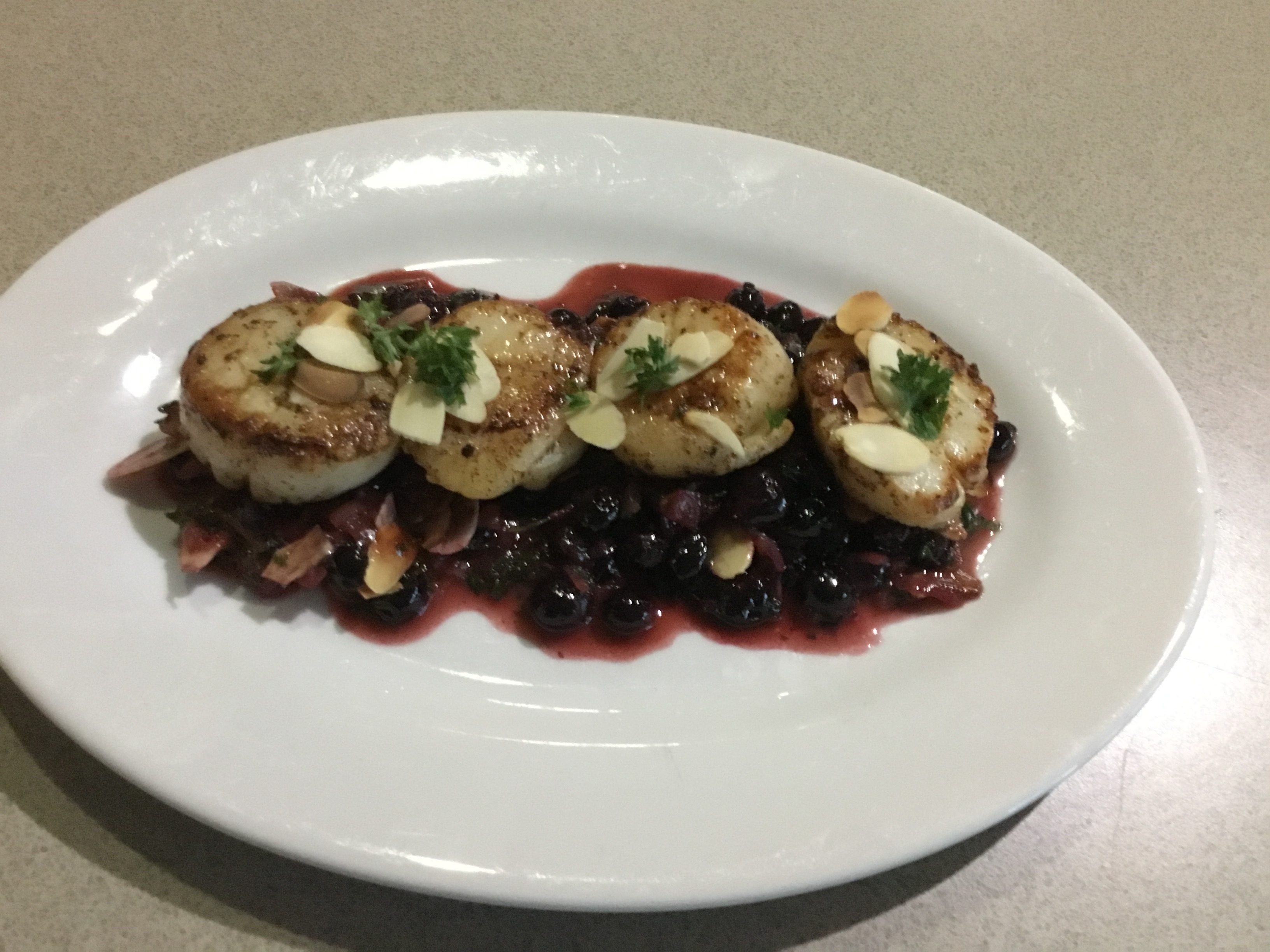 8 to 12 large scallops without roe (see note below), thawed if frozen
Salt and freshly ground black pepper
4 Tbs butter
3 shallots, peeled and finely chopped
2/3 cup Champagne grapes (or small seedless black grapes, halved)
1½ Tbs lemon juice
1/3 cup flaked almonds, toasted
2 Tbs chopped parsley
Dry scallops thoroughly with paper towels then season with salt and pepper on both sides. Heat half the butter in a frying pan large enough to cook the scallops in one layer. Let the butter brown slightly then add the scallops and cook them for 2 minutes each side over moderately high heat, until nicely browned. Remove scallops to a warm plate and cover with foil.
Turn the heat down a bit then add the remaining butter to the pan with the shallots. Cook, stirring for 2 minutes or until soft. Champagne grapes are the size of blueberries so if yours are bigger cut them in half. Add grapes to the pan with the lemon juice and most of the almonds and cook, stirring for about 2 minutes. Add most of the parsley and any juices which have accumulated on the scallop plate, then divide among 2 plates (main course) or four plates (starter) and top with the scallops, the reserved nuts and parsley to garnish.
Serves 2 as a main course or 4 as a starter
Note: as a main course for 2 you will need 8-10 scallops and as a starter for 4 you will need 12.
Substitutions: use the white part of spring onions (scallions) instead of shallots; use dried currants, (reconstituted in some hot water for 30 minutes, then drained) instead of the grapes; use pine nuts instead of almonds.