When I was growing up in England bread and butter pudding was a popular dessert. My mother made it regularly, using stale bread, butter, dried fruit, sugar, milk and eggs. Nothing fancy, but always one of my favourites. Using up stale bread, rather than giving it to the birds or throwing it away, was something you did automatically if you had lived through the Second World War.
This version is slightly more complicated with the addition of cream, nuts and lemons. Home made lemon curd provides an added zing, but if you don't have time buy a jar from the supermarket. If you do find time to make a couple of jars it will keep in the fridge, unopened, for a couple of months and is a useful addition to a number of easy desserts such as Blueberry Parfaits.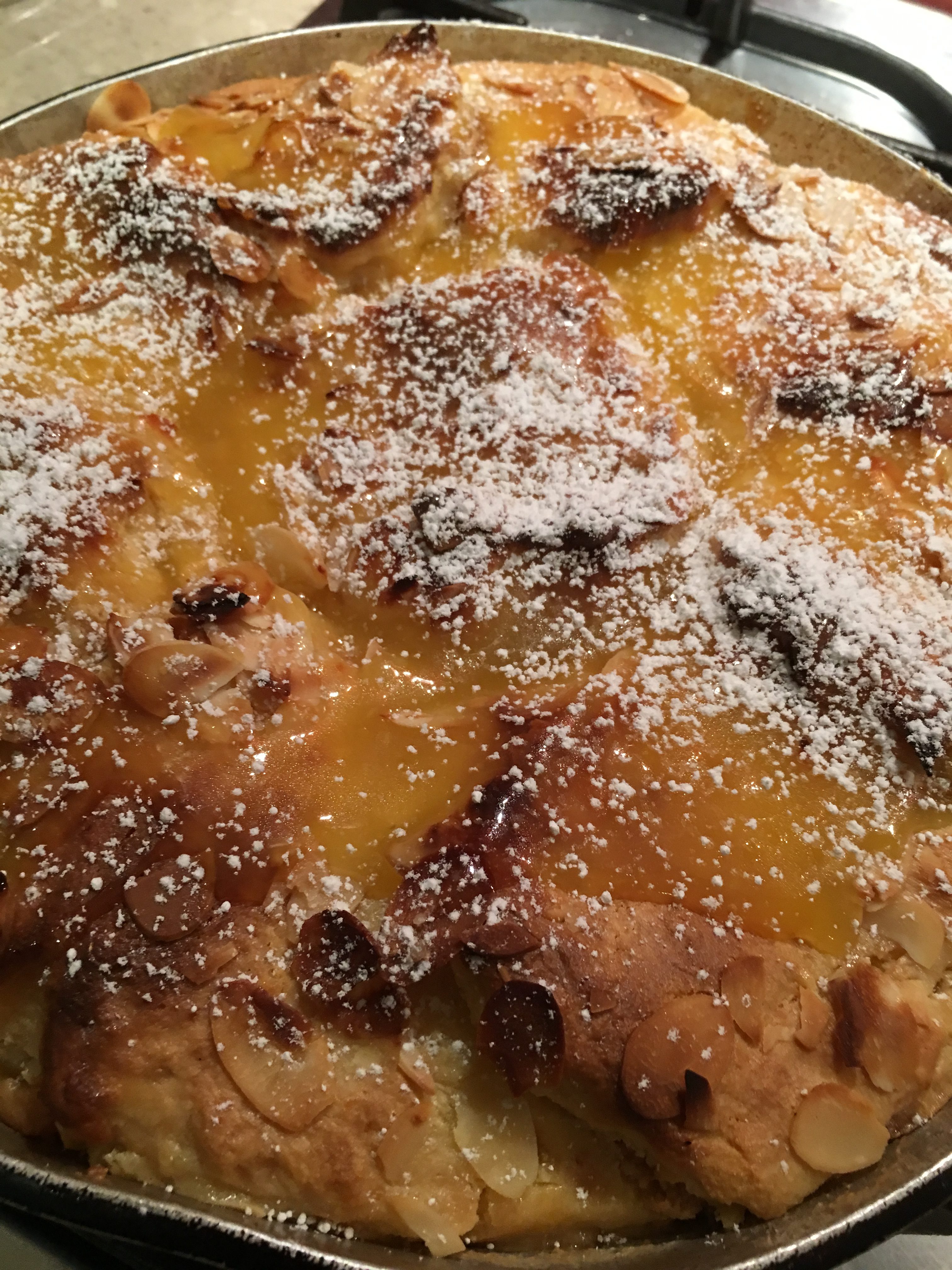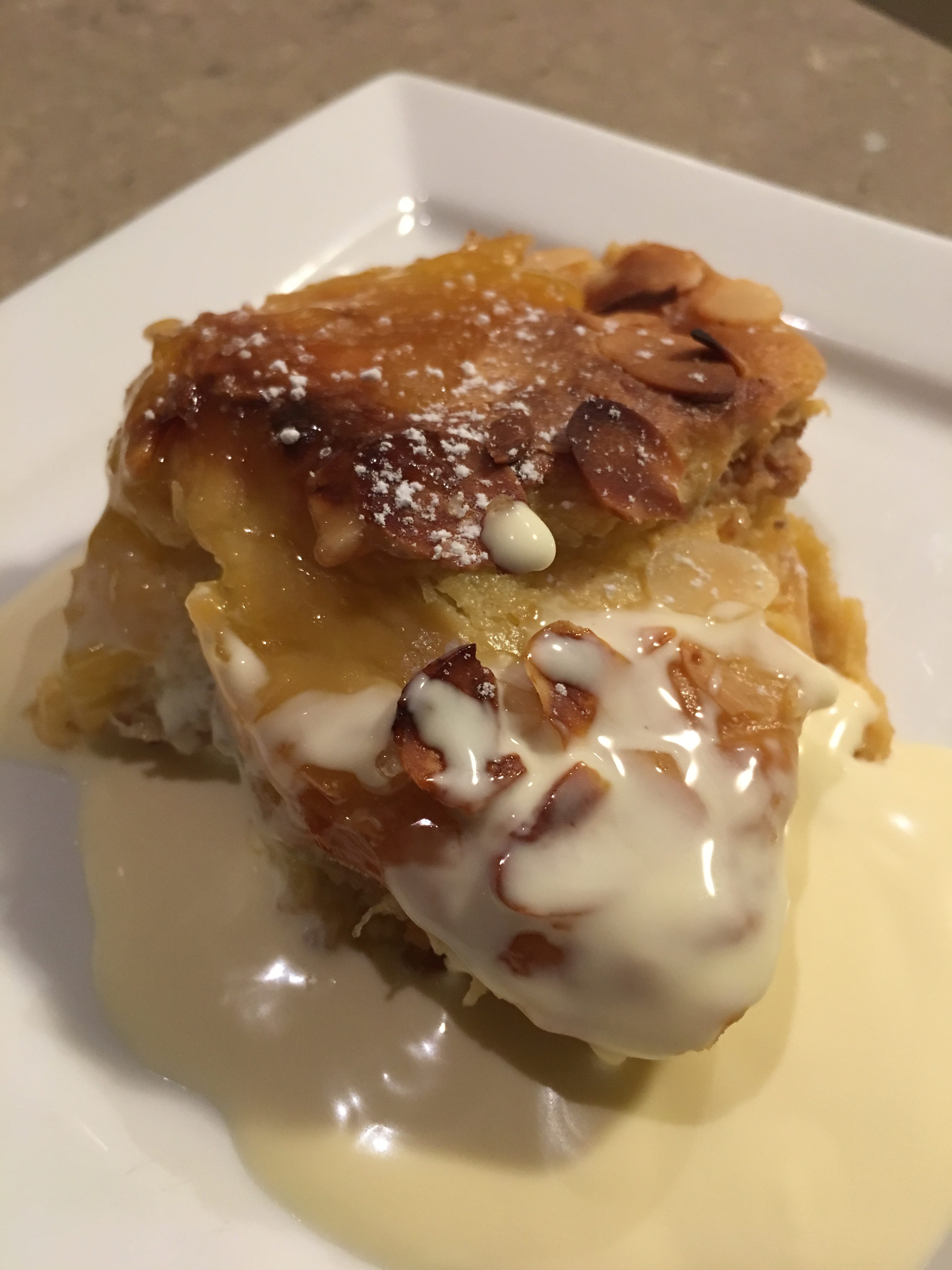 1 loaf brioche bread
About 1 cup lemon curd
2 cups cream
½ cup milk
Finely grated rind and juice of 1 lemon
4 eggs
4 heaped Tbs sugar
Flaked almonds
Almond Butter:
150g blanched almonds (whole or slivers)
60g butter at room temp
1 heaped Tbs sugar
Finely grated rind and juice of 1 lemon
pinch of salt
To serve:
Fresh cream or crème fraiche
Icing sugar
Make or buy the lemon curd. Make the almond butter: place almonds in food processor and process till fine, then add remaining ingredients and mix well.
Slice brioche into 1 to 1.5cm slices. Use a cookie cutter to cut rounds as big as you can from each slice. Butter a deep 8-10cm pudding tin or dish. Place all the cut offs from the brioche in the bottom then spoon about half the lemon curd over the brioche. Spread one side of each brioche slice with some almond butter and arrange over the surface, nut butter side down and slightly overlapping, if you have enough slices to do so.
Place cream and milk in a small saucepan and bring to the boil. In a bowl whisk eggs, sugar, lemon juice and rind – just enough to combine, using a hand whisk. Pour in the hot cream and whisk to combine. Pour this mixture evenly over the brioche. Sprinkle with flaked almonds and set aside for an hour or more. Dessert can be made several hours ahead or even the day before and kept refrigerated and covered. A shower cap makes a great cover!
Preheat oven to 170°C. Bake dessert for 30-40 minutes or until puffed and golden. If it starts to get too brown, cover loosely with a piece of foil and/or turn the oven down a bit.
When cooked, spoon remaining lemon curd over the top, dust with a little sifted icing sugar and serve with cream.
Serves 8