My friend Ferne passed on an idea for a quick canapé to serve with drinks – dates with blue cheese and sesame seeds. Cut through one side of each date, remove the stone, fill with some blue cheese and sprinkle with the seeds. I used a creamy blue cheese from Aldi which comes in a half moon shaped pack and black sesame seeds rather than white. They were delicious and the leftover dates went into the chicken dish below.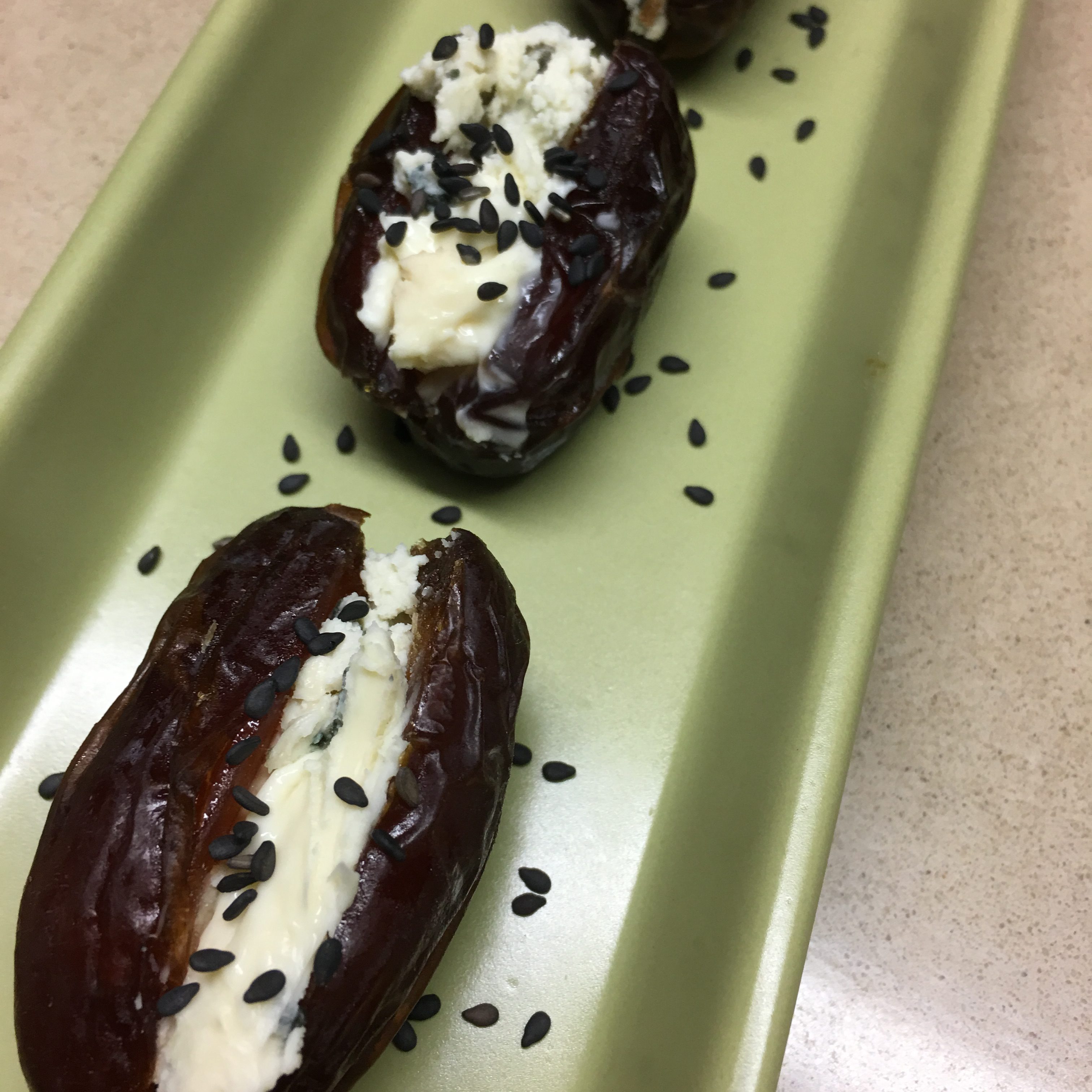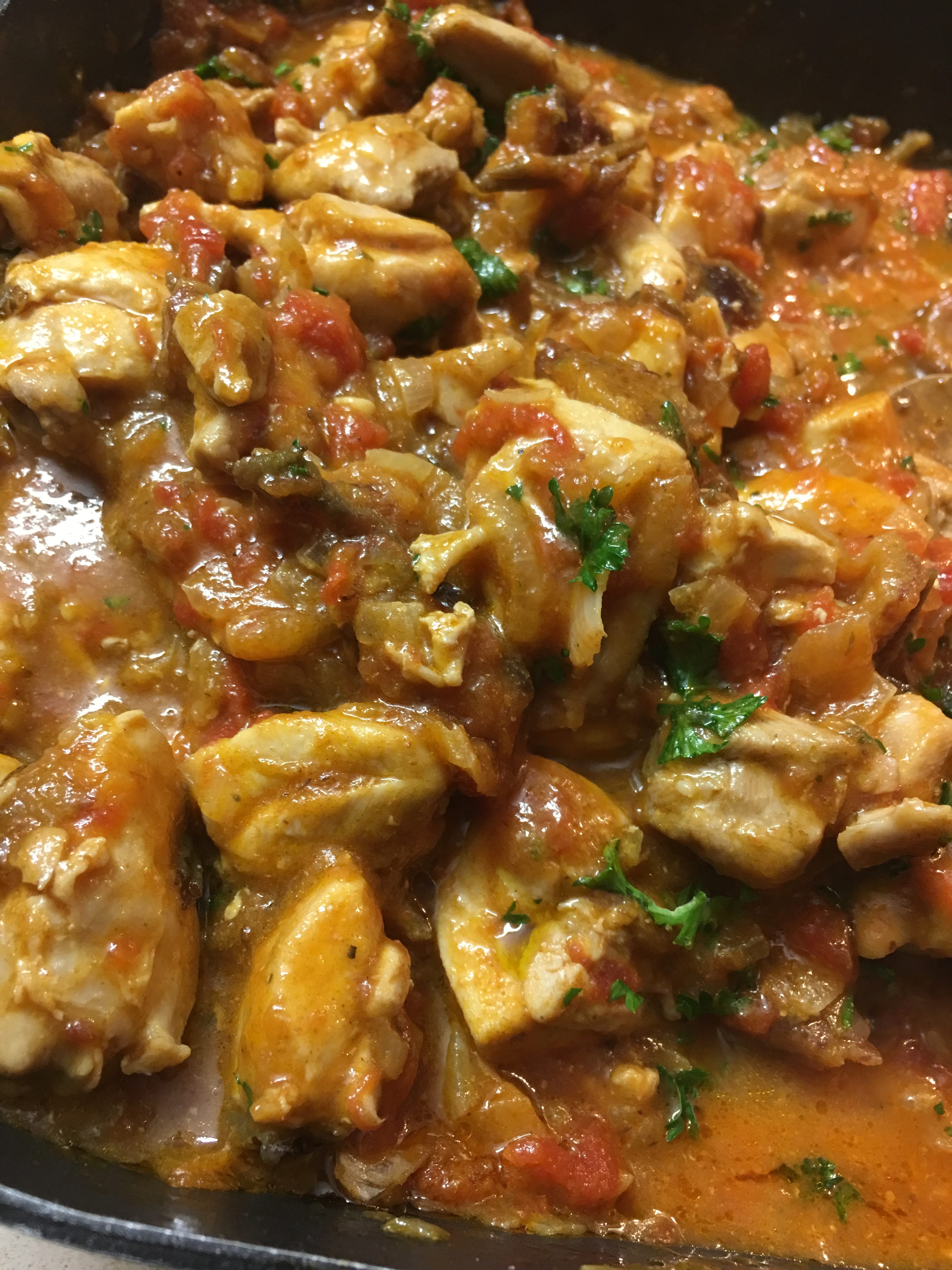 2 Tbs oil
1 large onion, chopped
1 large clove garlic, crushed
1 kg chicken thighs (skinless and boneless)|
1 can tomatoes (chopped if not already)
1 cup water
3 Tbs sherry
1 chicken stock cube
2 tsp cumin
1 cup dates, stoned and halved or quartered
To serve:
Rice, couscous or mashed potatoes
Chopped fresh parsley or coriander
Heat oil in a large deep frying pan and cook onion and garlic gently, until soft. Cut chicken into chunks, discrding any fatty bits. Add chicken to pan and continue to fry, stirring, until chicken has browned all over. Add remaining ingredients and simmer for  10-15 mins, or until chicken is tender, adding a little more water if necessary.
Serve with rice, couscous or mashed potatoes, garnished with the chopped herbs.
Serves 6
Variation: if preferred use about 1.2kg of whole chicken thighs with bone in and skin on or off.