This is an old family recipe from my mother-in-law. She often made it when we were staying and all her grandkids loved it. Now that I'm a grandparent I find it can be a challenge to find a dessert that the kids and adults enjoy, unless you stick to ice cream.
At a recent family gathering at the farm I served Lemon Fluff and the grandkids all came back for second helpings. They said it tasted like Lemon Sherbet. There's no cream in the recipe and the kids preferred it that way. Most of the adults added a good dollop of thick cream.
The first few times I made the recipe it separated, so now I use the freezer to avoid this, as you can see in the method.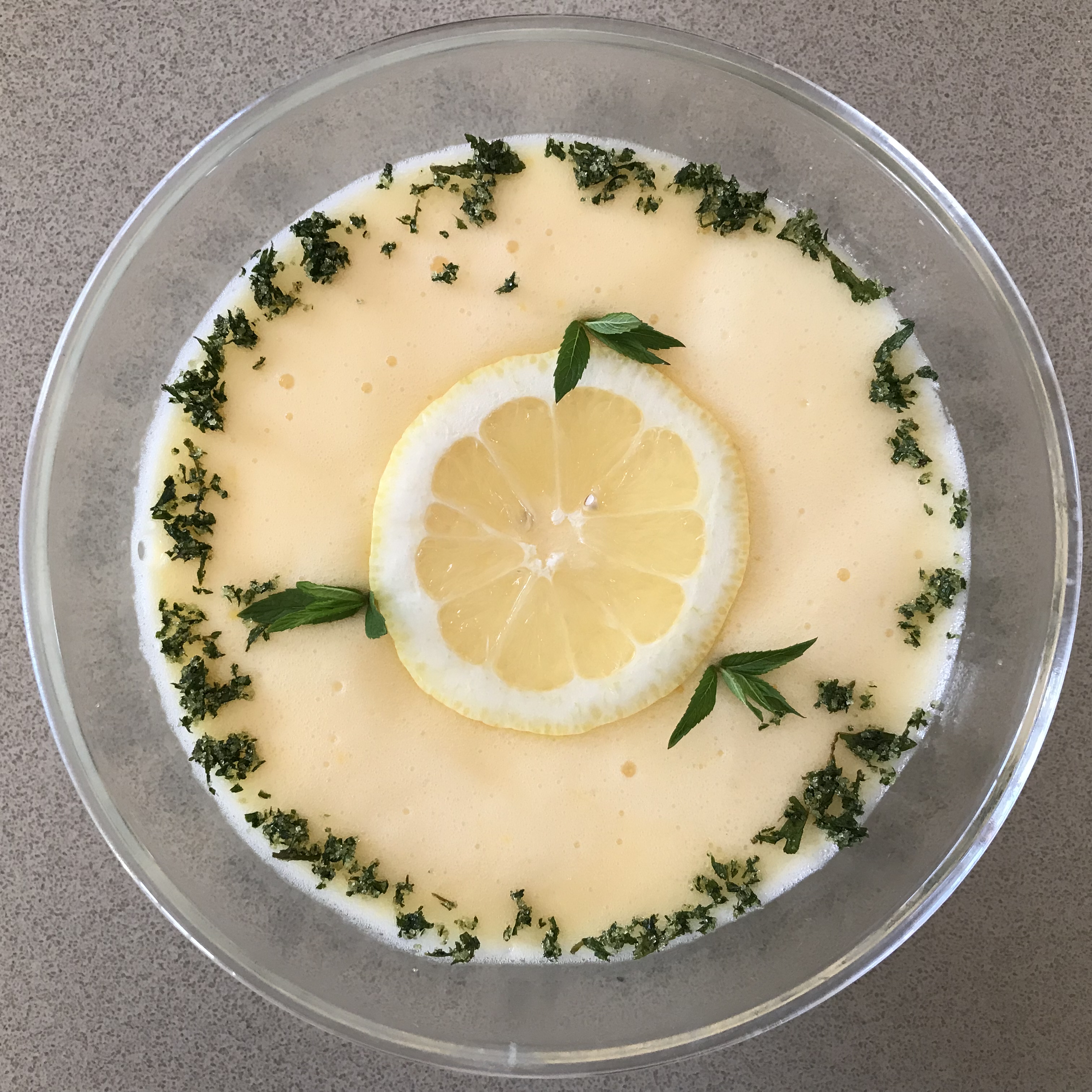 4 eggs, separated
1 cup caster sugar
Finely grated rind and juice of 3 large lemons
1 Tbs powdered gelatine
½ cup water
To serve:
Thick pouring cream
With electric beaters, whisk egg yolks, sugar and ¼ cup warm water until thick and almost tripled in volume. Gradually beat in the lemon juice. Mix gelatine with remaining water, then zap it for 30 secs in the microwave to dissolve. Cool then add to the mixture with the grated lemon rind.
Place bowl in the freezer until mixture is starting to set around the edges. Time will vary so keep an eye on it and give it a stir from time to time, to check. In my freezer it takes 20-30 minutes. Meanwhile thoroughly wash and dry the beaters, then whisk egg whites until soft peaks form. Take bowl out of the freezer and use the electric beaters to give the mixture a quick mix – no need to wash them after whipping the egg whites. Using a rubber spatula fold the egg whites gently but thoroughly into the lemon mixture. Tip into one large serving dish or about 8 individual dishes. Refrigerate, covered, for several hours or overnight. Decorate with a slice of lemon and some mint leaves and serve with thick cream.
The green around the edges was achieved by blitzing a few fresh mint leaves with some sugar until green crumbs form.
Serves 8