This ginger cake recipe is a combination of one I've had for years and one by David Lebovitz, which uses a lot more fresh ginger. I like to make cakes in a square tin, so they can be cut into lots of small squares. This plate was my contribution to morning tea at a recent meeting of the Women's International Club. They disappeared in no time.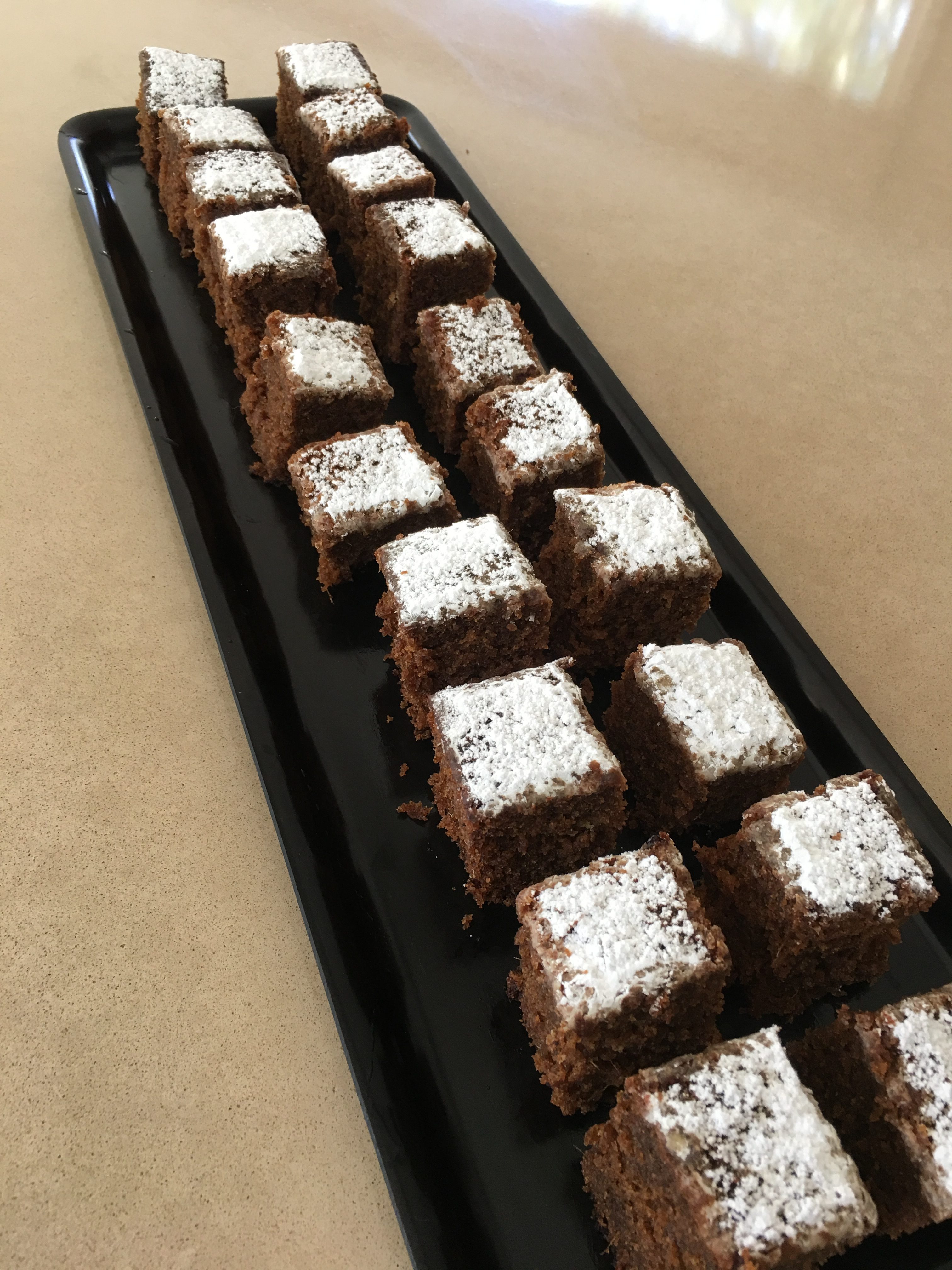 2 eggs
1 cup sugar
1 cup vegetable oil
1 cup water
1 cup molasses*
100g grated fresh ginger
2½ cups plain flour
2 tsp bicarbonate of soda
1 tsp each ground cinnamon and ground ginger
½ tsp each ground cloves and ground black pepper
To serve:
Icing sugar
Preheat oven to 180°C. Grease and bottom line a 22cm square or round cake tin. With electric beaters, beat eggs and sugar until thick and pale. Gradually beat in the oil. Heat the water in a pan until boiling point, then remove from the heat and mix in the molasses and the fresh ginger. Add to the cake mixture with the sifted flour, bicarbonate of soda and dry spices.
Scrape mixture into cake tin and bake on the middle shelf for 45-60 minutes or until firm on top and a skewer inserted in the middle comes out clean. Start checking after 45 minutes. Ovens vary and cake pans vary. If overcooked the cake will be dry.
Cool the cake then shake icing sugar over the top using a sieve and cut into squares. Keeps for several days in an airtight container.
Cut's into 16-20 or more servings
* you can substitute golden syrup or treacle or half of each