A  simple combination of flavours turns a shop bought packet of gnocchi into something delicious. This recipe was in a free magazine I picked up in Coles supermarket.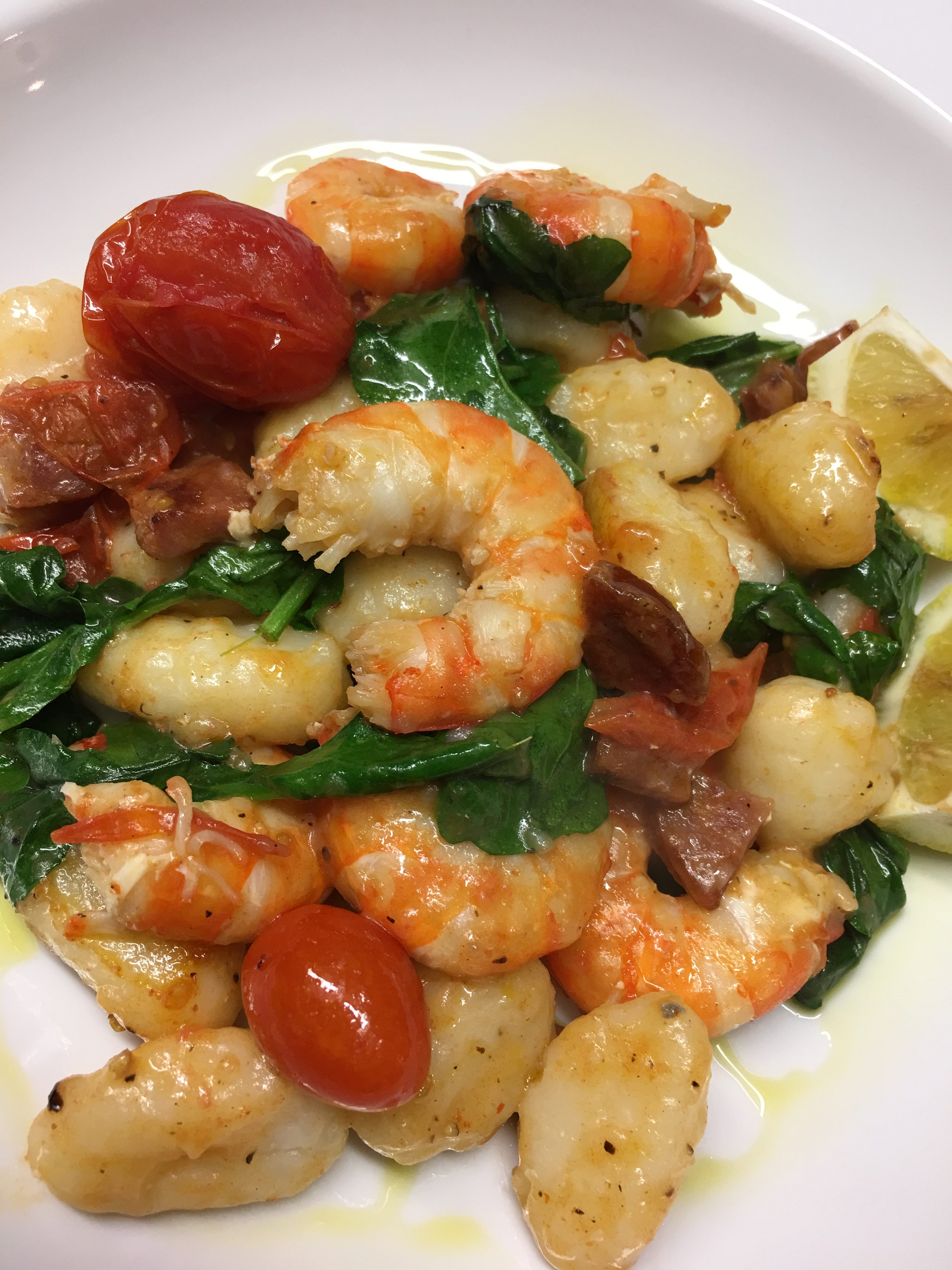 1 Tbs olive oil
1 chorizo sausage, skinned and chopped coarsely
200g baby tomatoes
500g peeled prawns, raw or cooked, deveined
500g packed chilled potato gnocchi
2 handfuls rocket or baby spinach leaves
Salt and freshly ground black pepper
Harissa or Sriracha Chilli Sauce to taste (optional)
In a large non-stick frying pan or wok heat the oil over medium heat. Add the chorizo and cook, stirring for 1-2 minutes, If using raw prawns add them now and cook, tossing, for a further 4-5 mins, or until they change colour.
Meanwhile cook gnocchi in boiling water according to packet directions, then drain. Add to the frying pan. If using cooked prawns add them now with the gnocchi and the tomatoes and stir fry for 1-2 minutes. Add the rocket or spinach, toss well and season to taste. If you like a bit of heat, add some chilli sauce.
Serves 4