On a recent trip to India we dined at a fantastic restaurant in Mumbai called Burma Burma. It serves only vegetarian food and no alcohol – a formula which is really taking off. The Maitre D said they were about to open their sixth restaurant in Calcutta. I assured him they would do well in Australia too. Vegetarianism is a growing trend worldwide.
The black rice pudding garnished with Jaggery and Toasted Almonds was superb, so I decided to try and recreate it, using macadamias. Jaggery (also known as Gur) is made from sugar cane and is a popular sweetener throughout Asia.  Dark brown in colour, it's sold in solid blocks. Most Asian grocery stores sell Jaggery, but if you can't find it substitute a drizzle of treacle, which will provide the sweetness and colour, without the crunch.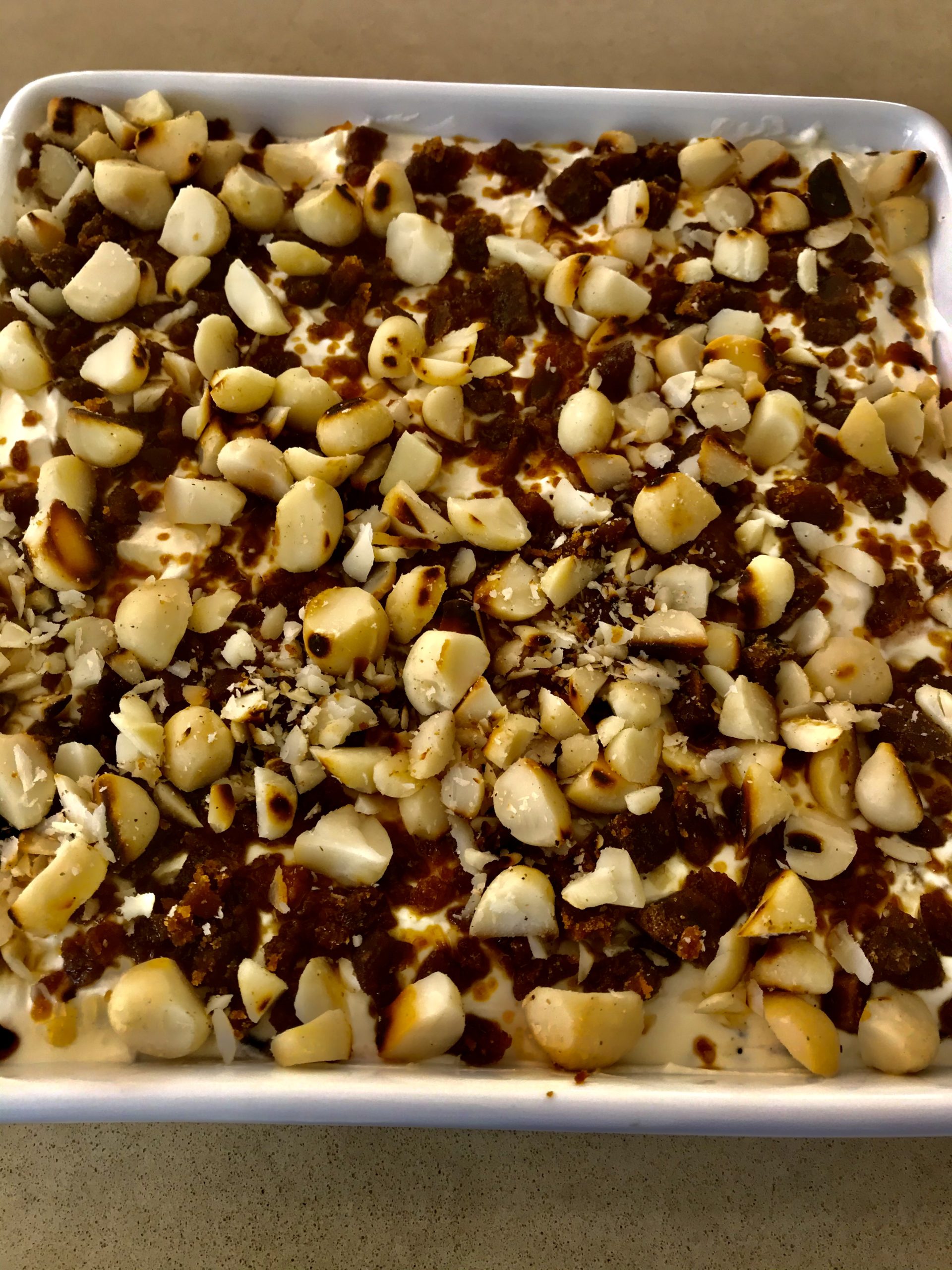 2 cups black rice, rinsed
4 cups water
pinch salt
2-4 Tbs sugar, to taste
1 can coconut cream
To serve:
Lightly toasted slivered almonds or coarsely chopped macadamias
2-3 Tbs Jaggery, chopped
Fresh mango (optional)
Extra coconut cream or thick cream or sour cream (see note below)
Place all ingredients in a heavy-bottomed pan. Bring to the boil, then simmer, covered for 45 minutes or until tender, adding more water as necessary and stirring often to prevent sticking, especially towards the end. The rice pudding should be thick and the grains should be tender, but with a slight bite. Cool then chill.
Serve the rice pudding chilled, garnished with the toasted nuts and the Jaggery, in one large dish or individual dishes. If liked, serve with a bowl of fresh cubed mango and some cream.
Note: traditionally served with extra coconut cream. I prefer it with a dollop of thick fresh or sour cream. It's also perfectly nice on its own.