A combination of an apple tart and an apple crumble, this dessert was a hit with young and old over the holiday period. Serve slightly warm with vanilla ice cream or cream.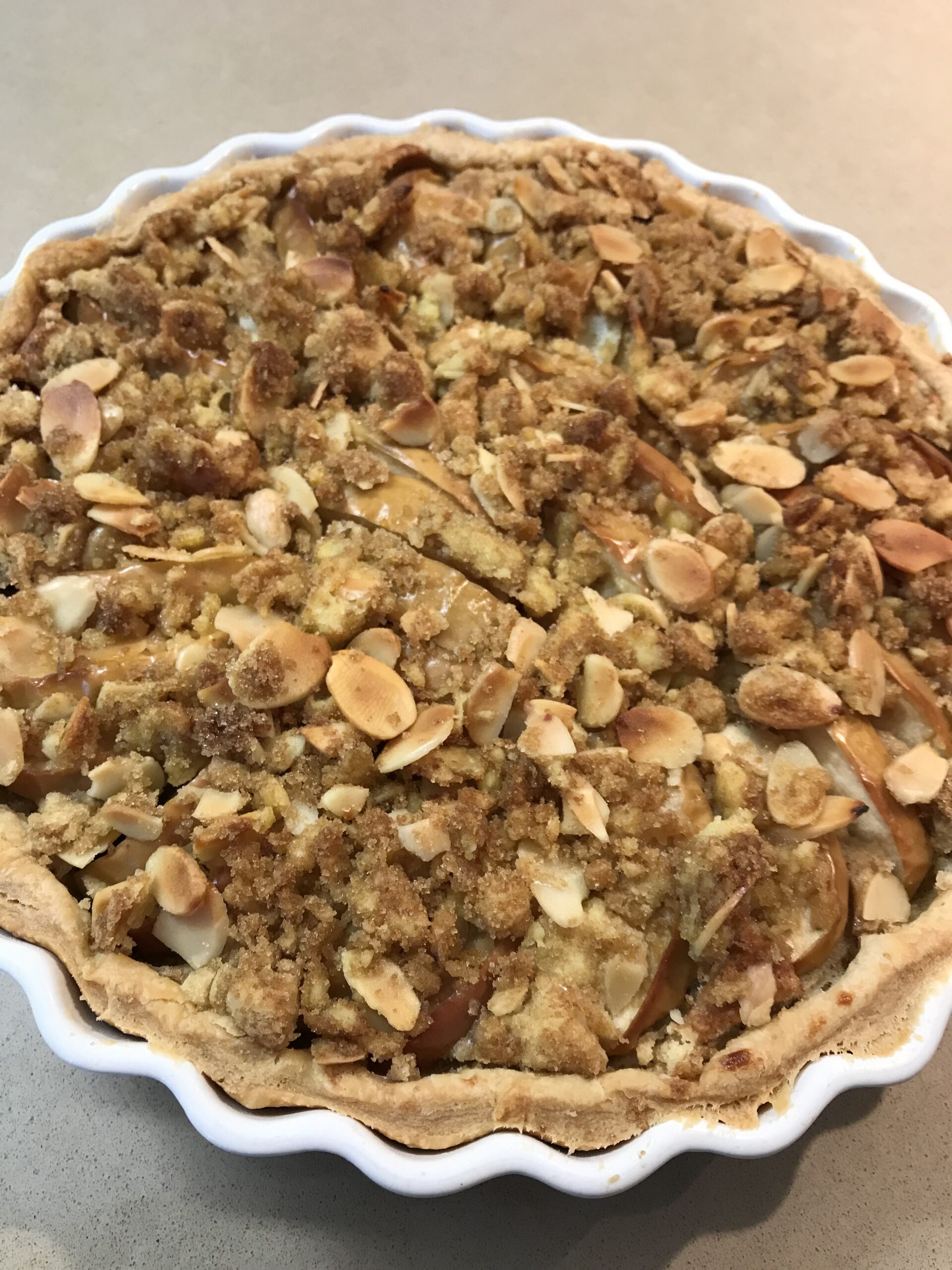 1 quantity of shortcrust pastry
Filling:
1½ cups shelled almonds (can be blanched or not)
100g butter at room temperature
½ cup firmly packed brown sugar
2 eggs
2 Tbs plain flour
2 red apples, cored and thickly sliced
Crumble:
50g butter, melted
1/3 cup plain flour
1/3 cup firmly packed brown sugar
½ cup flaked almonds
To serve:
Vanilla ice cream or cream
Roll out pastry and line a 25cm quiche dish or flan tin. Refrigerate while making filling. For filling blitz the almonds in food processor until they resemble fairly fine breadcrumbs. Add butter and sugar and mix until creamy, stopping to scrape down the sides. Add the eggs and flour and mix well, again stopping to scrape down the sides.
Preheat oven to 180°C. Spread filling evenly into uncooked pastry case and arrange the apples on top, pressing in lightly. Mix all ingredients for crumble and sprinkle evenly over the top. Bake for 45 minutes or until puffed and golden brown.
Serve warm with ice cream or cream. Can be made a day or two ahead and kept refrigerated. Reheat for 10-15 minutes to serve. Can be frozen for up to a month. Thaw before reheating.
Serves 8-10