We grow masses of rhubarb and I always like to cook what we grow, before going to buy ingredients.
With several grandkids staying at our farm with their parents for a few days during school holidays I needed to serve desserts with general all-round appeal. This rhubarb pie ticks all the boxes and, once second helpings had been fought over, there were no leftovers.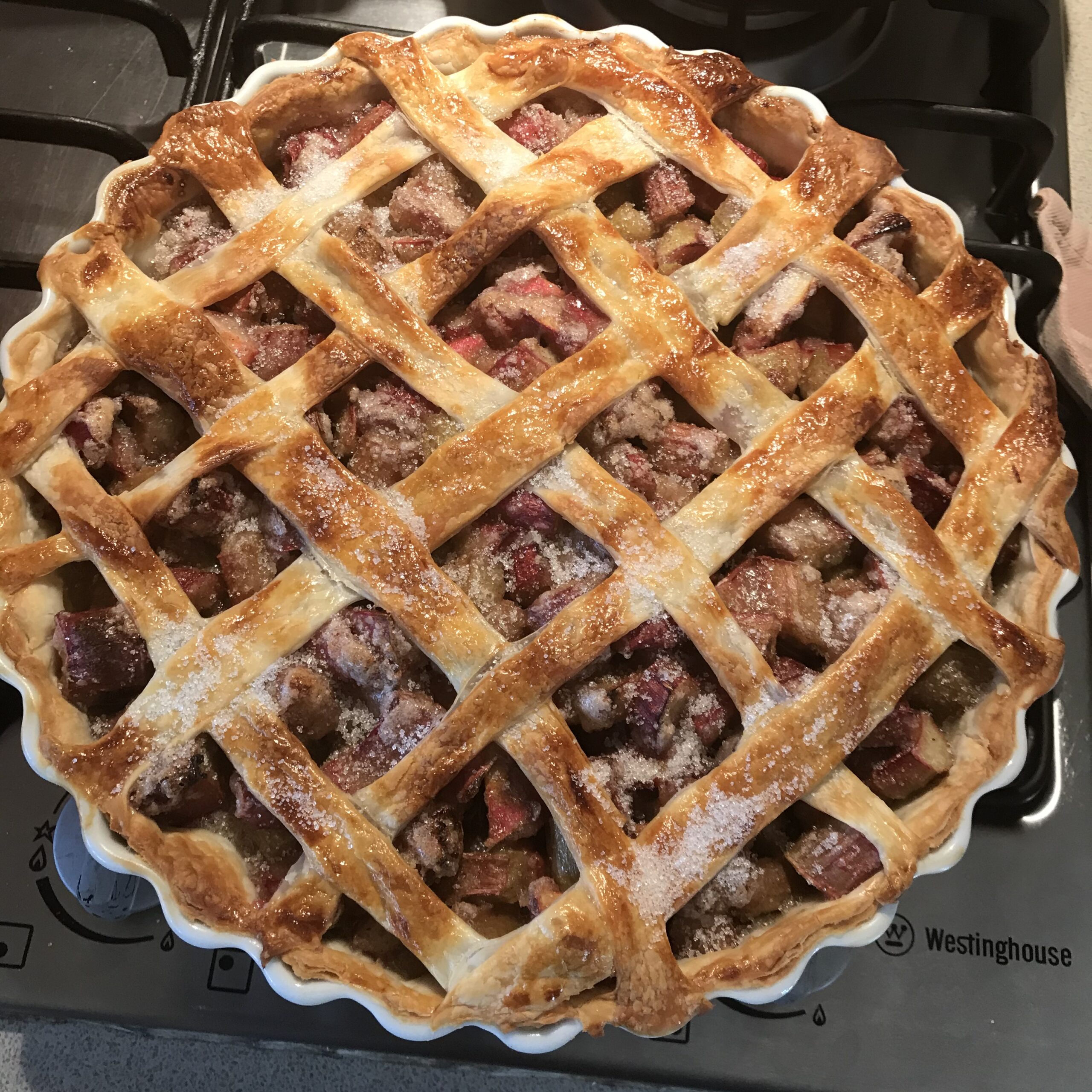 2 or 3 sheets ready-rolled puff pastry
About 5 cups rhubarb (600g or so) cut into 2cm (½ inch) slices
1 cup plain flour
½ cup sugar
2 tsp cinnamon
1 Tbs butter
1 egg beaten with 1 Tbs water
Extra sugar
To serve:
Cream or vanilla ice cream
Preheat oven to 180°C. Grease a 9-10 inch (20-22cm) pie plate or tin and line with pastry. You will probably need more than one sheet, but just press the pieces together where they join. Use mostly the red part of each rhubarb stick – you need enough to fill the pie shell and mound up a bit. Mix rhubarb with flour, sugar and cinnamon, then tip into pie shell and spread evenly. Dot with small pieces of butter.
Cut 2cm strips of pastry and use to cover the pie with a lattice, pinching to seal them to the sides. Brush all over with the beaten egg and water, then sprinkle with some extra sugar. Bake for 45 minutes, or until nicely browned and you can see the rhubarb in the middle of the pie is bubbling. Serve warm with cream or vanilla ice cream.
Serves 8-10