This tasty family recipe takes almost no time to prepare. Serve with a salad or green vegetable.
If anyone has a peanut allergy, use cashews.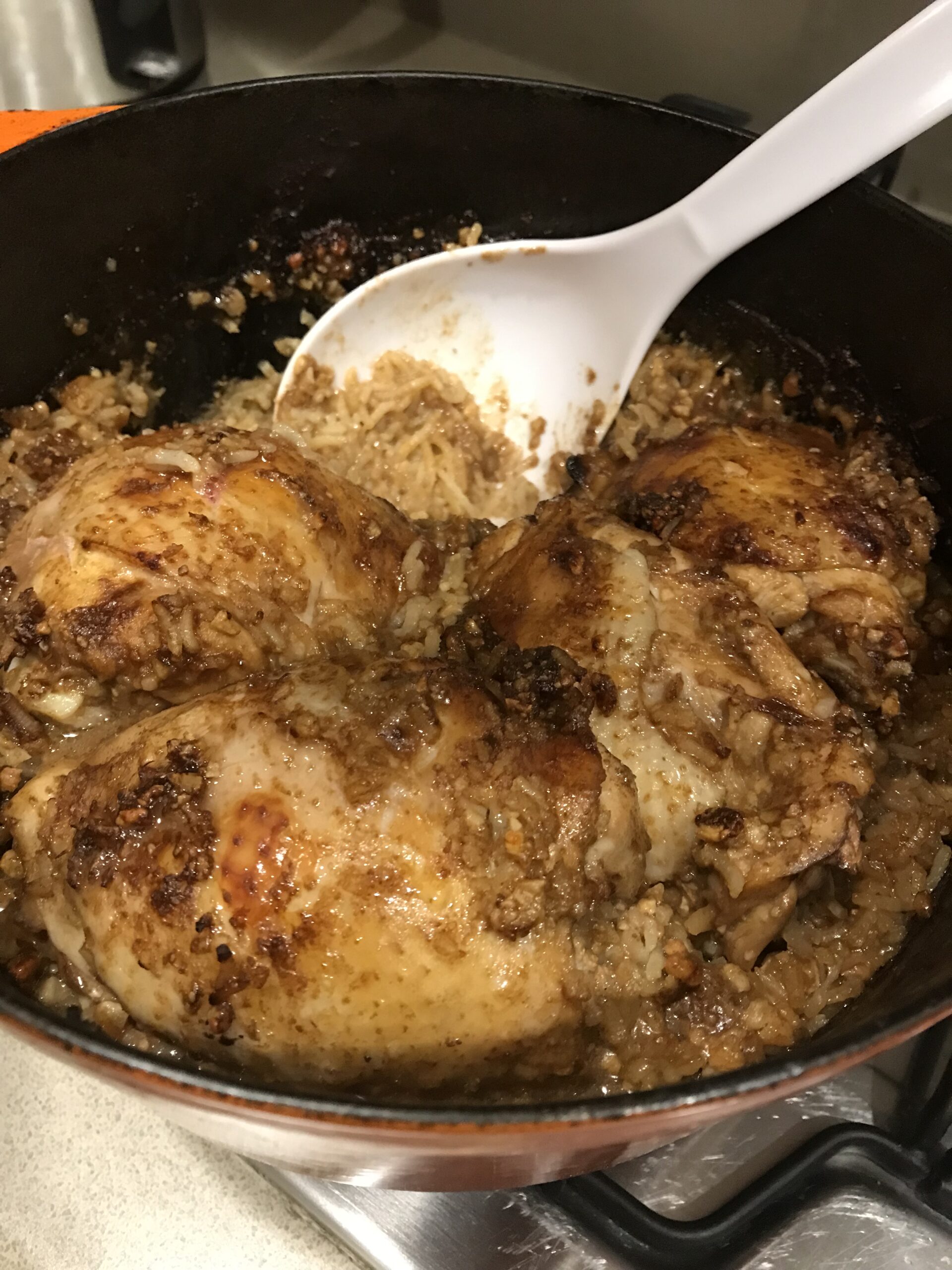 1 kg chicken thighs with skin and bone (see note below)
1 cup long grain rice
2½ cups water mixed with a chicken stock cube
½ cup peanuts (or cashews)
½ cup Hoisin sauce
2 Tbs rice wine vinegar (or balsamic vinegar)
½ cup water or white wine
Trim chicken pieces of any excess fat and place in a bowl. Preheat oven to 180°C. Place rice, water and crumbled stock cube in a baking dish and stir to combine. Cover with foil and bake for 30 mins.
Meanwhile place peanuts, Hoisin and rice wine vinegar in food processor and process until fairly smooth. Scrape into the bowl with the chicken and mix well.
When rice has cooked for half an hour, arrange chicken pieces over the top, skin side up. The chicken should cover the rice in one layer with no gaps. Mix the half cup of water or wine into any marinade left in the dish and pour it over the chicken. Bake for 40 minutes without the foil, or until nicely browned and cooked through – test with a skewer or fork.
Serve with a salad or a green vegetable
Serves 4-6
Note: if preferred use skinless, boneless chicken pieces which will take slightly less time to cook.