This quick and easy recipe for individual chocolate fondant puddings – the ones with delicious molten chocolate centres that were all the rage in restaurants some years back – is adapted from one by Australia's best-selling cookbook author, Donna Hay.
I used individual silicone moulds, but any small containers, such as metal dariole moulds, ramekins or coffee cups, will do. To make them gluten-free leave out the flour and increase the almond meal by a quarter of a cup. Make your own almond meal by blitzing almonds, with or without skin, it doesn't matter, in a food processor until finely ground. I made the full recipe of six puddings, but only cooked two and froze the rest uncooked and covered. They take a few minutes longer to cook from frozen.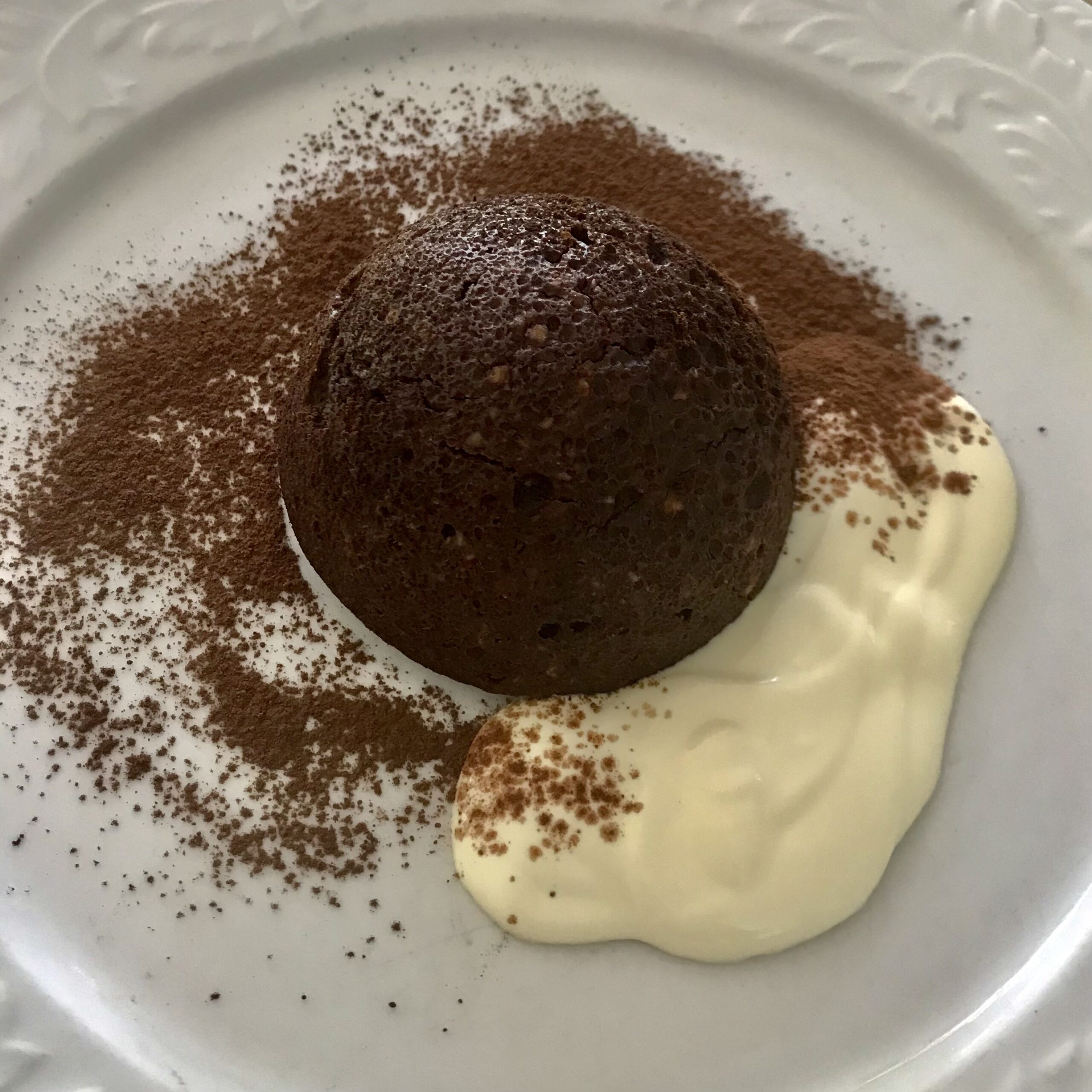 ¾ cup almond meal
¼ cup plain flour
¼ cup icing sugar
2 egg whites
100g butter, melted
160g dark chocolate, melted
12 squares dark chocolate, extra
To serve:
Thick pouring cream
Cocoa powder
Preheat oven to 170°C and grease six individual moulds with oil or butter. Place almond meal, flour, sugar, egg whites, melted butter and chocolate in a bowl and mix well with a balloon whisk. Spoon half the mixture into the six moulds, press two squares of chocolate into the middle of each, then cover with remaining mixture. Bake for 12-15 minutes until set on top. Test by pushing with your finger. Stand for 3-4 minutes, then loosen the edges with a knife, tip out and serve with cream and a dusting of cocoa powder through a sieve.
Serves 6
Substitutions: if you don't have almonds use walnuts.